Apple just launched WWDC 2023 with its first Apple event of the year, and watchOS 10 was also revealed there. What innovations are coming to your Apple Watch? And when can you install the update? You can read that and more here!
New watchOS 10 features
During the presentation, Apple announced the new operating system for the Apple Watch. We've listed all the highlights. Here's how these new features come to your watchOS 10 smartwatch: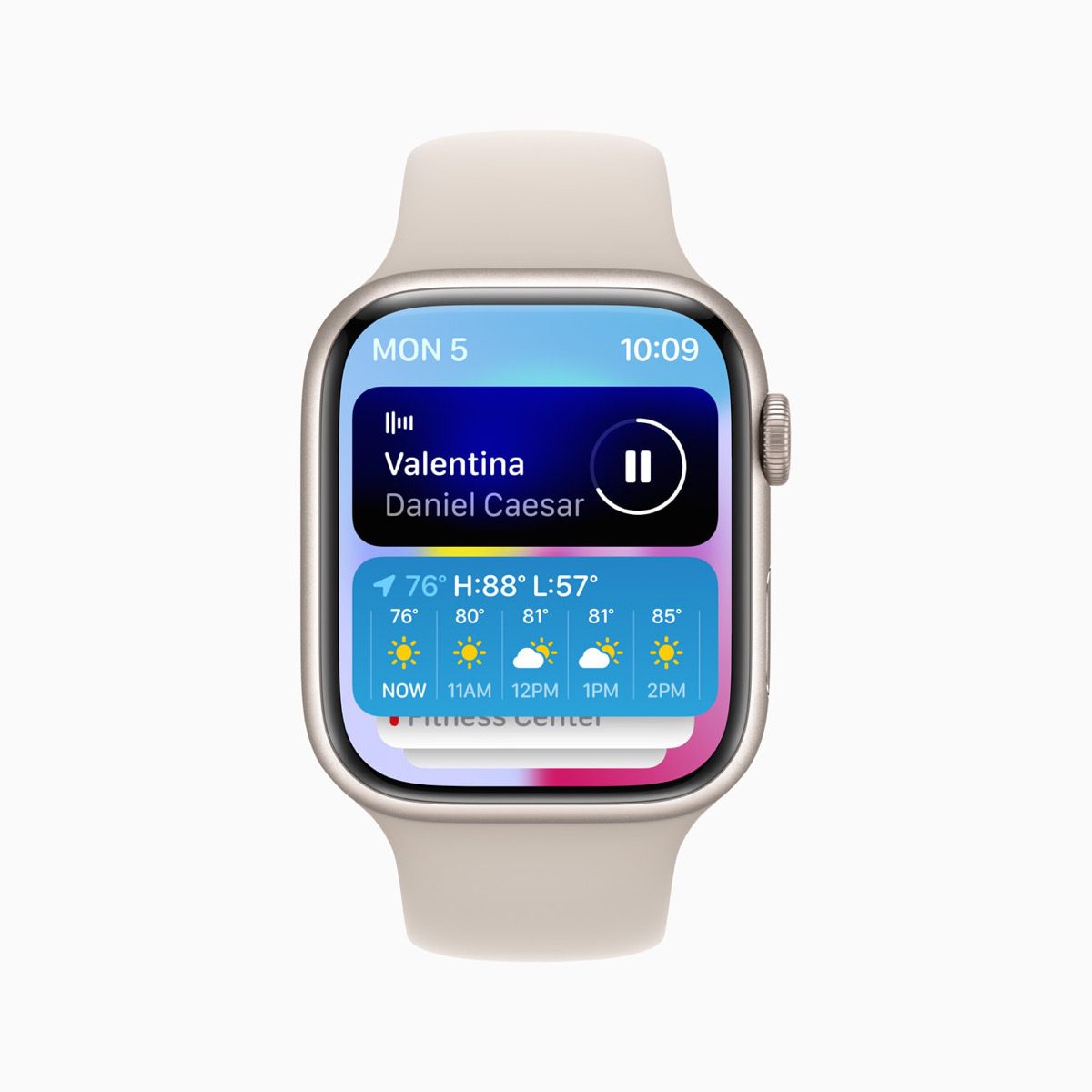 With watchOS 10, the Apple Watch operating system gets an all-new interface. With the highlight: widgets! They instantly display all the information you need. This includes important details about the weather, your activity, the calendar, and more.
Widgets open by turning the Digital Crown. A new page full of widgets will appear: they are arranged in a smart stack and you can browse through them yourself to find the widget you need. And because of this widget page, all that extra info isn't at the expense of your pretty watch face.
Thanks to machine learning, the Apple Watch itself recognizes which gadget is most important at the moment. It will appear immediately at the top. For example, at the start of the day, you'll see a weather widget that tells you the current temperature, while a calendar is at the top if you're close to a date.
However, the widgets are not really new, because the Apple Watch had so-called "quick glances". This allowed you to quickly view relevant information from certain apps, such as the battery percentage or the current outdoor temperature. This feature is long gone, but it looks almost like the new watchOS widgets, right?
Applications
The way you launch apps will be completely different with watchOS 10. Many of your Apple Watch's apps, including Weather, Home, Maps, Messages, and the World Clock, will soon fill up a larger portion of the screen. As a result, more information can be viewed and you may find important data faster.
And while you first access the dashboard by swiping up, with watchOS 10 you just have to press the side button. This also works if another app is active. If you tap the Digital Crown twice, you'll go back to the last app you used.
New dials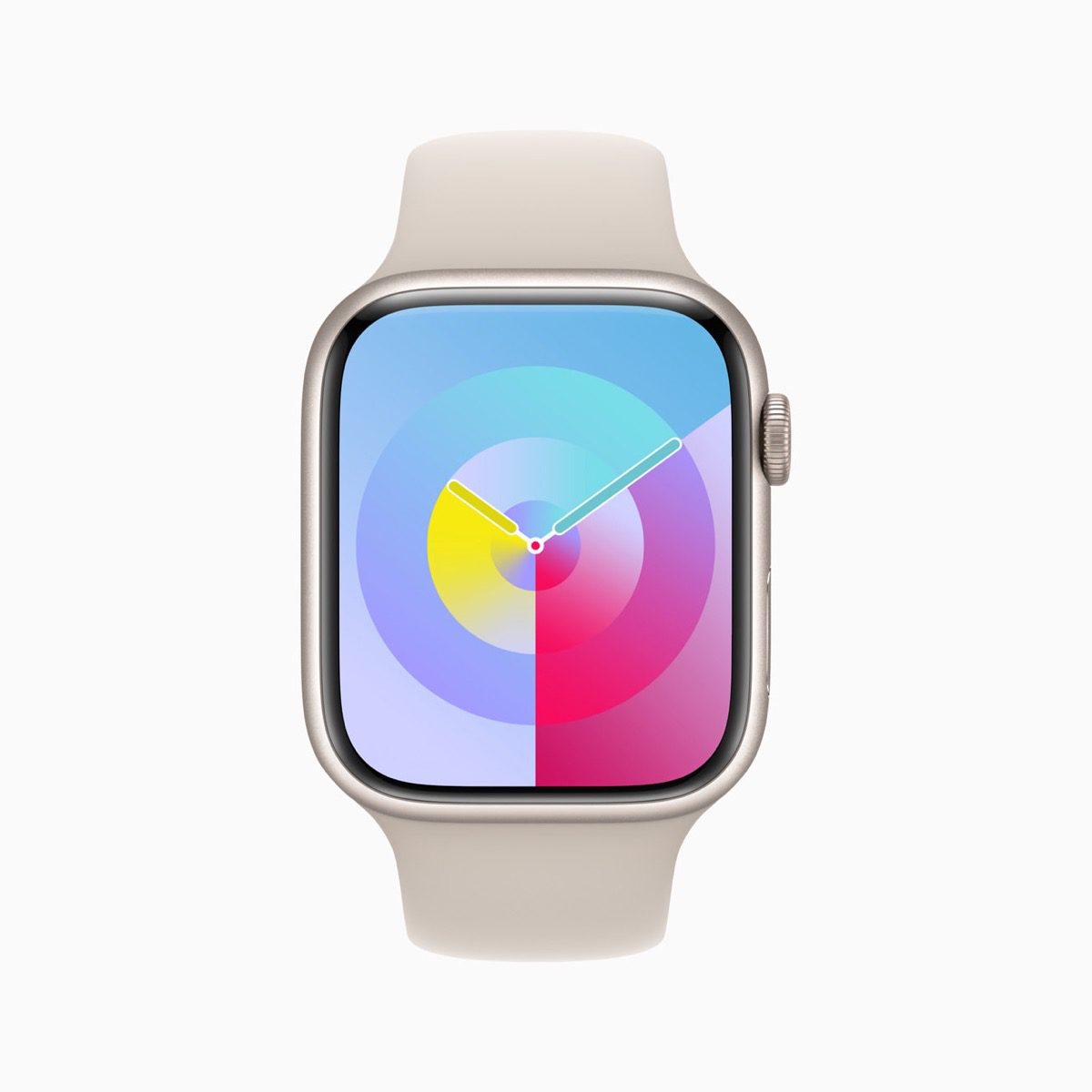 No watchOS update is complete without some new watch faces. With this year: "Palette" and "Snoopy" ports. In the first you see three colors overlapping each other, and they change over time. With the latter, Snoopy and Woodstock debuted on the Apple Watch. The watch face shows some important information through animation, such as the current weather or whether you are currently exercising.
modified designs
In addition to widgets, watchOS 10 also includes some design changes. For example, we see that the world clock now also has background colors that show the day portion of different time zones. Activity now has icons in the corners and a full screen view of all activity loops. Plus there's a refurbished souvenir bag!
for developers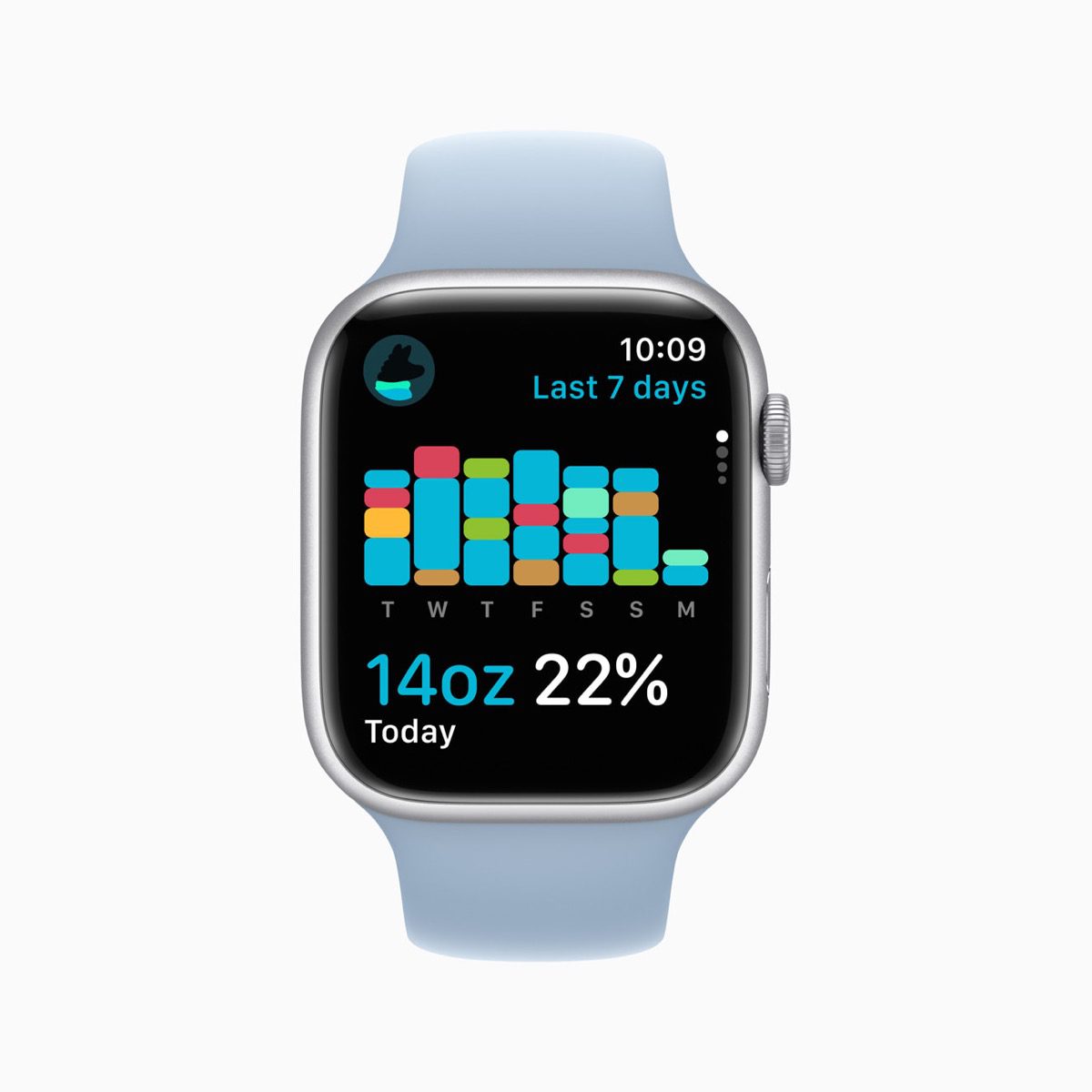 Good for developers: They can adapt their apps to watchOS 10's new interface. Apple has already mentioned a few examples of this. For example, in the new version of Waterllama, you can quickly see how much you've drunk in the past seven days. Not by opening the app, but by turning the Digital Crown and showing the relevant widget.
Misuse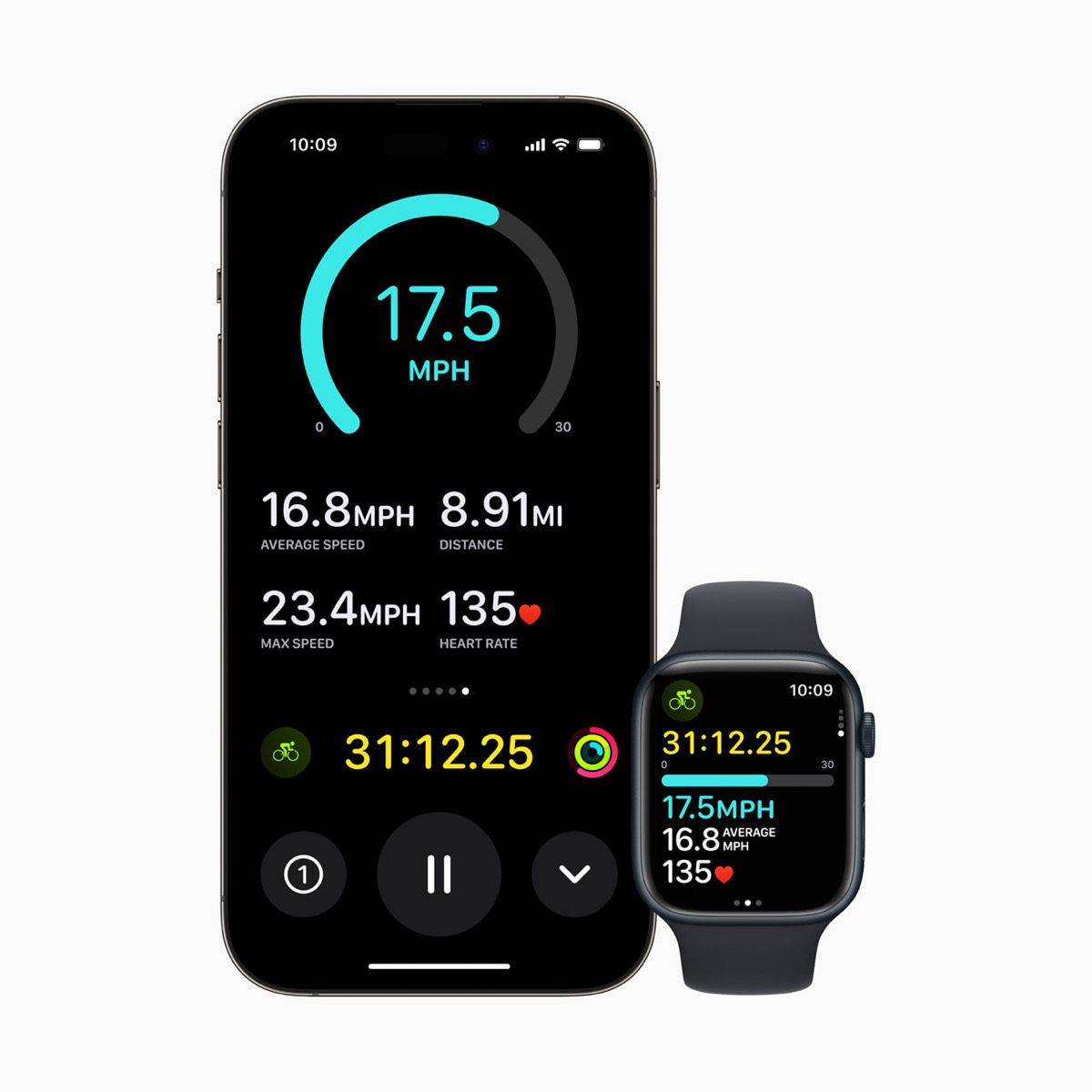 The Apple Watch was already great for cyclists, but with watchOS 10 it only gets better. While cycling, you'll see advanced new measurement data, opinions and experiences. Starting a cycling workout on your Apple Watch? Then it will instantly appear as a live activity on your iPhone. Clicking this will display your cycling activity in full screen. Then you can see all kinds of important information, including your heart rate zones and the altitude you're at.
Apple Watch with watchOS 10 can also automatically connect to cycling accessories like power meters and speed sensors. All this works via bluetooth. This link also allows you to view new metrics, including cycling strength and cadence. Your Apple Watch will soon be able to provide an estimate of your Functional Threshold Strength. For the non-cyclists among us: This is the highest intensity level a cyclist should theoretically be able to sustain for a full hour.
to walk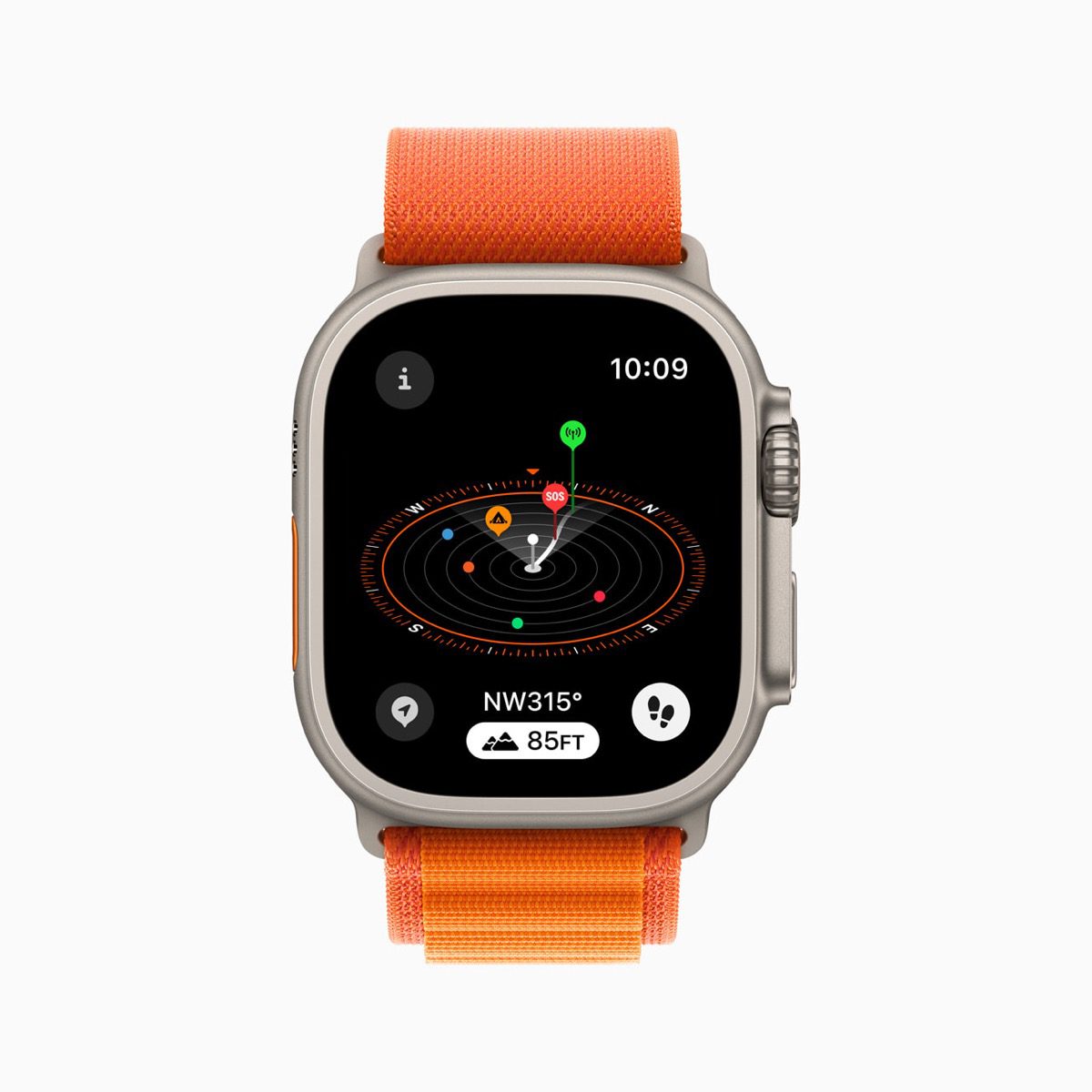 Is walking more your thing? Then the compass app comes in handy. From now on, it automatically creates two waypoints, which are useful for checking messages or calling someone. In an emergency, a waypoint provides an estimate of where you were last and had mobile coverage. There will also be a 3D overview elevation display of your saved coordinates.
Think of your eyes!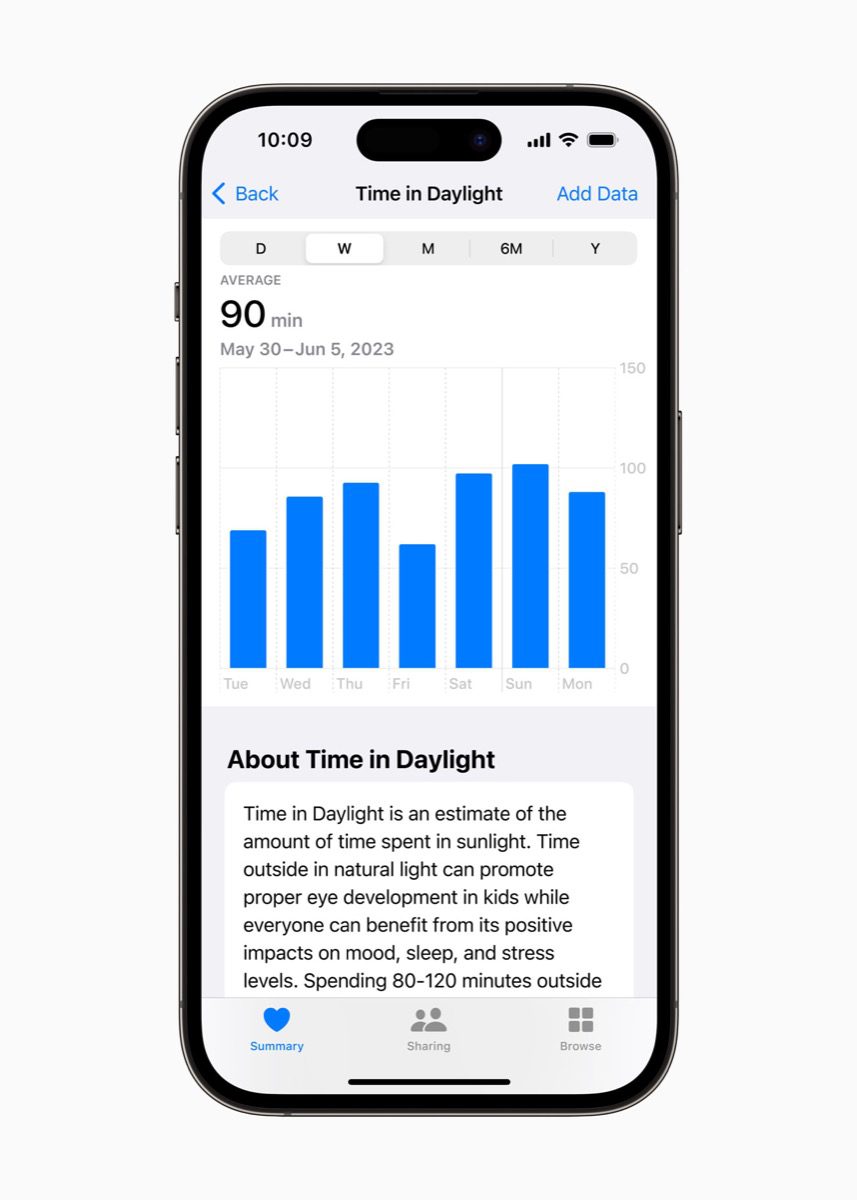 With watchOS 10, Apple has also thought about your visual health. Daylight is very important here: it is good for your eyes, and the more time you spend on it, the lower your risk of developing nearsightedness or nearsightedness. With watchOS 10, your Apple Watch will soon learn how much daylight you've seen in a day. You can then read this information in the Health app. Oops, could you use more daylight? Then you can encourage yourself to spend more time on this – thus reducing your risk of visual impairment.
Even for kids who don't have an iPhone, this new daylight information is helpful. With Family Setup, they can link their Apple Watch to their parents' iPhone. Then by sharing their health data, parents can see how much time they spend in the daytime. And can they play outside a little longer?
vigilance application
From physical health to mental health, because in watchOS 10 your Apple Watch gets a whole new app: Mindfulness. Here you can put all the feelings and moods that you feel on a daily basis. And with the Digital Crown, you'll discover eye-catching abstract shapes that depict what you're doing and what emotions you're feeling. This will give you more insight into your mental state.
Also for your Apple Watch?
A new watchOS update usually means the end of an older Apple Watch model that still supports the latest operating system. But this time, Apple broke with tradition. All Apple watches that support watchOS 9 can also install watchOS 10. Do you have an Apple Watch Ultra, Apple Watch SE 2020 or later, or Apple Watch Series 4 or later? Then you can simply install watchOS 10.
watchOS 10 beta
Apple released a beta version of the operating system immediately after the announcement of watchOS 10. This is a beta version that developers can use to get started. There's no public beta yet that every Apple Watch user can download — it won't be until next month.
watchOS 10 release date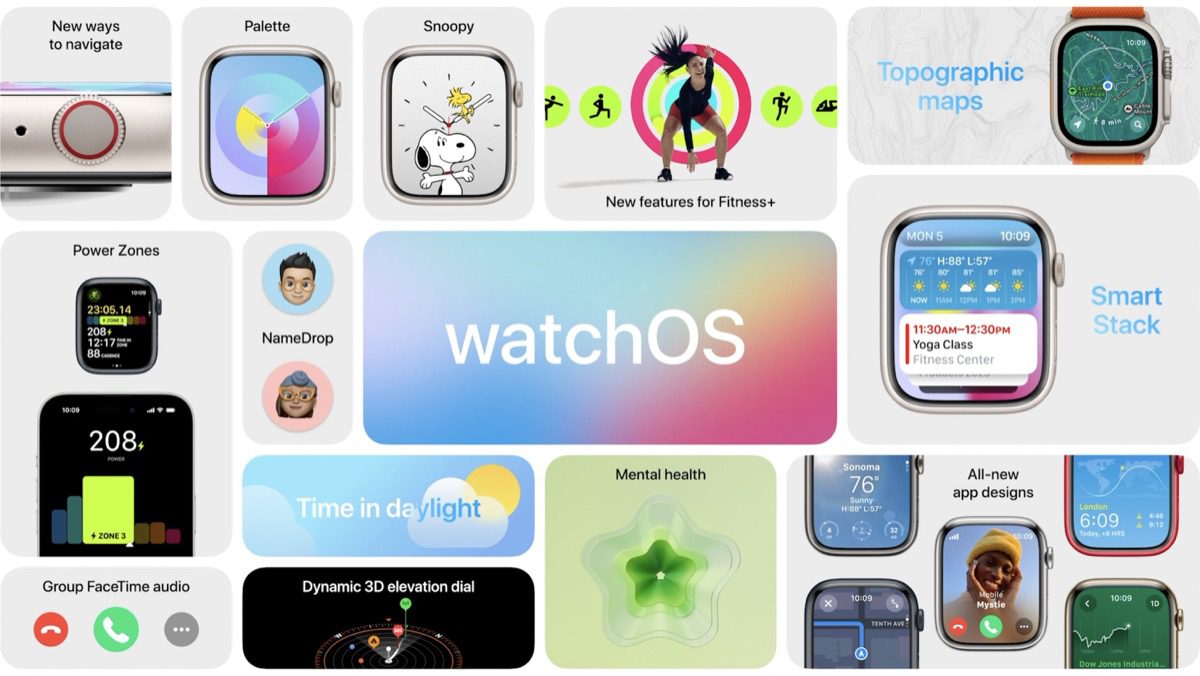 Although watchOS 10 has already been announced, your patience will be tested for a while. The update won't be released until the fall. Unfortunately, Apple has not given us an exact date. But we can guess pretty well, because new Apple operating systems usually don't come out until mid-September. So we expect that again this year. You can then download and install watchOS 10 for free!
Weekly Apple News in your inbox
Get the most exciting Apple news, deals, and helpful tips for iPhone, iPad, and Mac every week!
Unfortunately, your registration was not successful. Please try again later.

"Lifelong zombie fanatic. Hardcore web practitioner. Thinker. Music expert. Unapologetic pop culture scholar."