LAS VEGAS — The Pac-12 made a concerted effort on Friday Football Media Day to highlight their upcoming season. The festivities at Zouk Nightclub (yes, a Vegas nightclub) opened with a flashy video montage highlighting its ensemble of star quarterbacks like USC's Caleb Williams, Oregon's Michael Bennix Jr., and Oregon's Bo Nix.
Then commissioner George Klyavkov took the stage, not surprisingly, asking zero questions about football and seven questions about the year-long drama about the league's media rights deal that begins in 2024, after USC and UCLA leave for the Big Ten. "We're not announcing a deal on purpose today because I want the focus to be on football," he said at one point, which led to an apparent follow-up from a reporter: "Does that mean the deal is done?"
"I think you read a lot into that," Klyavkov replied.
The commissioner's speech on Friday was his first recorded comments on the subject since December. At this point, a year after the presidents expected a deal to be reached in "the next two weeks" or "by the end of the month," there's nothing he could have said that wouldn't be met with rolled eyes.
But in conversations with several announcers and league officials over the course of Friday, people seemed more relaxed than they did this time around a year ago.
"The 10 schools put together, and in recent weeks there's been a lot of progress (on the media rights deal)," said Oregon A.D. Rob Mullins. "Like everyone, I'm excited to cross the finish line." Echo report from before the athlete Earlier this week, Mullins referred to "additional players at the table" who have emerged recently.
Asked if there was still any concern about one or more of the Four Corners schools leaving for the Big 12, Mullens said, "I'm not losing any sleep on that."
It's been virtually impossible over the past year to gather any reliable details about which media companies the Pac-12 is or isn't talking to, let alone how much money they might be getting. Kliavkoff kept his circle tight—a league official told me only one person was in the room with him for meetings. But Kliavkoff has done nothing to change the "Pac-12 is dying" narrative by hiding in his lair for the past seven months.
"We could have spent the whole of the past year getting into the said/said theme of every rumor that was circulating about our conference," he said on Friday. "We decided to take the high road."
Until there is an actual signed deal to announce a real dollar figure comparable to the Big 12 average of $31.7 million, there is little evidence for anyone outside the halls of the league's boardroom to believe Kliavkoff's assertion that "getting the right deal has always been more important to our board and to the conference than getting the deal fast."
No one has yet identified these mysterious new bidders who allegedly entered or returned to the picture at some point within the past month, but a league official has explained several factors behind the market's shift in favor of the conference.
"Think about what the media and tech companies have been through over the past nine months — the economic downturn, the soft ad market, the worst stock performance for most of these guys in decades, the layoffs, the writers, and now the actors' strike," said the league official. It was a tough economic period. We're just starting to get out of that.
"What we've seen is, every time we wait, we get more chances and better numbers."
Maybe we'll find out more sometime before 2024 kicks off.
The other obvious topic on Friday was expansion. Mountain West and San Diego recently went through hours on end to foot the bill on whether or not the Aztecs formally dropped out of the conference in 2024. MWC Commissioner Gloria Nevarez announced this week that they've reached an agreement whereby SDSU will remain a "member in good standing" for the time being.
When asked if the Pac-12 made a false promise of an expansion target, Kliavkoff said, without referring to SDSU specifically, "We've never given anyone an indication that anything would be different from the sequence, which is to get our media rights deal, grant the rights signed, and then we'll look at expansion."
One reason for SDSU's lack of clarity: two league sources said the athlete On Friday there is no consensus among the chiefs on expansion at all. It would take an 8-2 vote, and at least two schools–one of which is presumably Oregon State–don't currently support it. The rationale is that they'd rather compete with fewer schools for a Pac-12 berth in the expanded College Football Playoff, not to mention share CFP revenue with fewer mouths.
If/when the league ends its TV deal, the order of events could move from there quickly. As previously reported, the remaining 10 schools have already agreed to the terms of their award of rights language, which include equal sharing of media revenue but performance-driven distribution of CFP funds. It could theoretically be signed "within days". And it's not like they're going to start from scratch in expanding. The chiefs know very well the most popular targets, which are believed to be SDSU and SMU, and they won't have much to argue about.
In the meantime, the league would really love to have everyone focus on the soccer season, which, to be fair, should be very exciting. Kliavkoff generates some snickers. USC, Utah, Washington, and Oregon are playoff contenders, with UCLA and Oregon State pushing to be a top 25 team as well. The Huskies, led by Bennicks, face Boise State and Michigan State in the first three weeks, two-time champion Utah hosts Florida and Baylor visits, Oregon goes to Texas Tech, and Washington State hosts Wisconsin.
Go deeper
Deion Sanders couldn't help but miss at Pac-12 Media Day
Also… there's a little story about Deion Sanders taking control of Colorado. Coach Prime wasn't in Vegas due to a medical procedure, but the Buffs story looms large. Their season-opening trip to TCU might be the most interesting game of the first full Saturday, and next week's sold out game at home against Nebraska. You'll be able to catch these two on Fox, and many of the others mentioned above on ABC or ESPN.
Where to find games in 2024 is still being determined. But maybe we'll get the details "in the next couple of weeks."
(Photo by George Klyavkov: Kirby Lee / USA To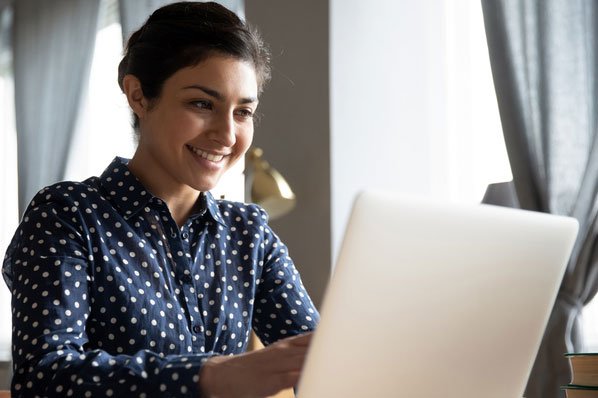 "Prone to fits of apathy. Introvert. Award-winning internet evangelist. Extreme beer expert."