Prime Minister Rutte is in Tunisia today to discuss possibilities for a major migration deal with EU partners. He will speak with Italian Prime Minister Meloni and European Commission President von der Leyen with Tunisian President Said.
Saied set the tone for the negotiations a day before the arrival of the EU leaders, by warning him that Tunisia does not want to become the guard of Europe's borders and that the solution should not be at the expense of his country.
Four questions about what is at stake:
1. What do Rutte and his European partners want from Tunisia?
They want Tunisia to limit immigration to the European Union and to take in returning migrants, even if they are not Tunisian. Because European countries believe that the migration pressure is too high. For example, there are between January and early June about 50,000 Migrants who have sailed to Italy across the Mediterranean, far more than in the same period in 2022.
Not only do European leaders want fewer migrants crossing borders, but they also want EU countries to be able to return people more easily if it turns out they have no chance of obtaining refugee status. According to European migration and asylum agreements reached this week, it will be possible to send them back to their country of departure rather than their country of origin, which in many cases means Tunisia. But then you need cooperation from Tunisia, because immigrants are not welcome there either.
2. Why talk to Tunisia in particular?
Like Turkey – before signing the migration agreement with the European Union in 2016 – Tunisia is now an important transit country for people who want to reach Europe. Half of the migrants who arrived in Italy this year have left Tunisia. To a large extent this has to do with geographic location. For example, the Tunisian city of Sfax is located only 187 kilometers from the Italian island of Lampedusa.
In short: Brussels also wants an agreement with Tunisia in addition to the agreement with Turkey, to fill another hole in the wall against migrants.
3. Why is Tunisia involved in such a deal?
Tunisia has been suffering for years from a very weak economy. Poverty and food shortages affect the population. Companies are heading towards bankruptcy quickly. Due to high prices and unemployment, the government fears a popular uprising. After all, we are talking about the same country from which the Arab Spring began to spread in 2011 with such a revolution.
That is why it is important for President Saied to receive $1.9 billion from the International Monetary Fund. This money frozen Because of a conflict between his government and the International Monetary Fund. If this is not resolved, not only will the crisis worsen, but the political unrest in the country will also increase.
A visit to Rutte, Meloni and Von der Leyen could offer a solution. Meloni expressed her hope that the meeting would lead to reopening the dialogue between Said and the International Monetary Fund so that the large loan would continue. In addition, the Tunisian president may be counting on a few billion euros in European support as a reward for a potential deal.
In this explainer we explain why the EU immigration debate continues: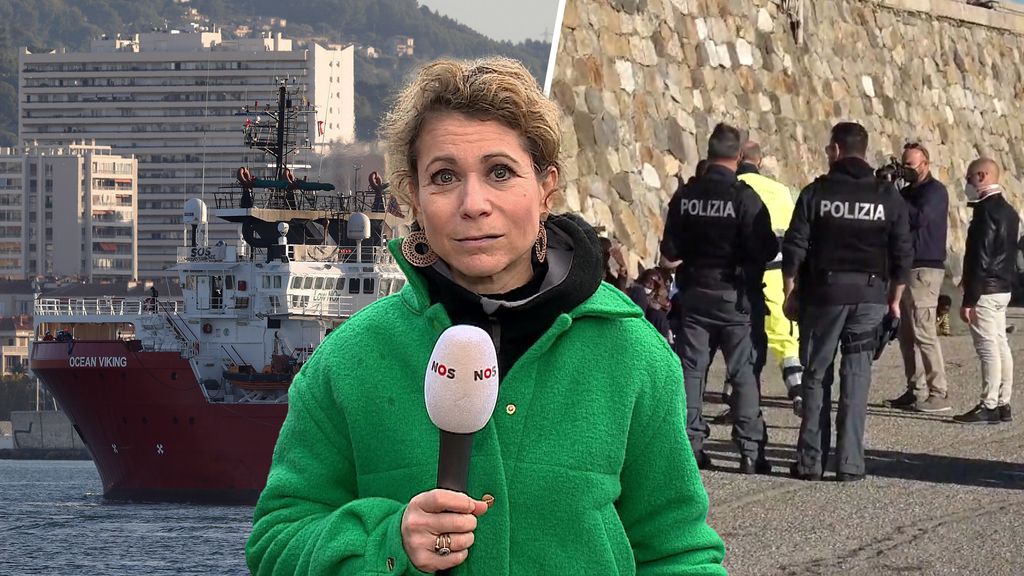 Why the EU immigration debate continues
4. What does this mean for those left behind?
If the European Union succeeds in striking a deal with Tunisia and the country accepts the return of people, the chances of some migrants remaining on European soil after transit appear to be diminishing. Asylum centers will be set up at the external borders of the European Union, where it will be quickly decided who has a chance of asylum and who does not. People who do not have a chance are locked up in detention centers and then sent back to Tunisia.
Doubts remain. The European Parliament can still reject the Migration and Asylum Agreement. The question is how safe is Tunisia as a host country for migrants returning from sub-Saharan Africa. interest groups warning The country is becoming more and more dangerous for this group.
Ultimately, the agreement must be negotiated with the Tunisian president. More European leaders will be involved than Rutte, Meloni and von der Leyen.

"Infuriatingly humble social media buff. Twitter advocate. Writer. Internet nerd."