The Milwaukee Brewers made a major push to acquire New York Mets first baseman Pete Alonso before the trade deadline, according to sources familiar with the discussions. Opinions differ on how close the deal came to fruition, but one thing is clear: Alonso's future with the Mets remains a major question.
The Mets traded closer David Robertson before the deadline, along with two expensive starting pitchers, Max Scherzer and Justin Verlander, and two outfielders, Mark Canha and Tommy Pham. While they have kept Alonso, they can accept offers for him this season, as he will enter his final year of refereeing before becoming eligible for free agency.
The Brewers, who entered last Tuesday in the majors in OPS at both first base and DH, spoke with the Mets about Alonso before and after the acquisition of Carlos Santana from the Pirates on July 27. Brewers officials knew they would need to give away at least one of their top five prospects to Alonso. Talks have progressed to the point where teams are within "field goal range" of the trade, a Milwaukee source said.
A Mets official questioned the characterization that the deal with the Brewers was at hand, saying that talks had never accelerated to that level. Other teams, including the Cubs, have also spoken to the Mets about Alonso. But in the Mets' view, no deal has ever been close.
Brewers Double-A quarterback Jackson Chorio, a No. 2 prospect on Keith Law's Top 60 player list, was not under discussion, a team source said. the Other top five prospects for the Brewers, according to MLB Pipeline, they are outfielder Sal Frelick, Double-A catcher Jefferson Kerro, Double-A right-hander Jacob Misiorowski and Triple-A third baseman Tyler Black. Any of these players could potentially be the focus of Alonso's deal.
Max Scherzer details talks with Mets brass: The team is back to build for 2025-26. story: https://t.co/8u90fUpKJo

– Ken Rosenthal (@Ken_Rosenthal) August 1, 2023
Such a deal would have been a major departure for Brewers, whose deadline-day acquisitions are generally more modest. Their additions this season were Kanha, Santana and left-handed reliever Andrew Chaffin. Alonso's trade could have turned the offense, which entered Tuesday night into 22nd in the major leagues in runs per game, and electrified the team's fan base.
Mets general manager Billy Eppler and Brewers GM Matt Arnold both declined to comment.
"I love representing this organization" Alonso said after Tuesday night's game When asked about this report. "Being a Met is the only thing I know. … I don't know what the future holds but I'm a Met now and I love being a Met.
The question now is how the Mets will continue with Alonso, 28, who is expected to earn a salary of between $21 million to $22 million in his final year of refereeing. The Brewers' intention to get that money for 2024 shows the willingness of even low-revenue clubs to absorb a large number for one season. Therefore, almost every team could play for Alonso this season, should the Mets choose to transfer him.
But will they? The Mets' post-deadline lineup with Alonso includes several major league frontiersmen. Their lineup without him, even if they sought temporary holes, would be even worse. Alonso, like the Yankees' Aaron Judge, has proven he can thrive in New York. And unlike all the players the Mets traded at the deadline, he's a homegrown star.
A contract extension is a distinct possibility, even if the Mets point more toward a rivalry in 2025 and especially 2026. The more analytical members of the Mets front office may be reluctant to stick around long-term with Alonso, who turns 30 when he hits free agency. . But other considerations can also play a role.
If the Mets traded Alonso, they would effectively sever the relationship with him, greatly reducing the chances of him being re-signed as a free agent. And if the Mets replace Alonso, they will lose the player who, if he continues his slow exploits, could become a Hall of Fame candidate.
Alonso has averaged 42 in his four full seasons and still has 35 games left to play this season. He currently ranks third in the majors with 39 players, four behind Shuhei Ohtani and Matt Olson. His next homer would give him as many as 40 seasons, three, as many as everyone else in franchise history combined.
If Alonso averages 40 players over the next eight seasons, which is certainly a difficult task, he will reach 500 by the age of 36. And if he averaged 35 players, it would take an extra year. Either way, achieving such a feat would almost make him a lock for Cooperstown, as only two other players, Tom Seaver and Mike Piazza, are depicted as Mets on their Hall of Fame plaques.
Would Mets owner Steve Cohen want to give up Alonso's potential to not only achieve such an individual feat, but also serve as the backbone of a planned Mets renaissance? Cohen and his front office were not ready to make that move on the deadline, even with Brewers as a willing business partner.
The Mets face three options for Alonso. They can trade it. They can extend it. Or they could try to re-sign him once he becomes a free agent. The longer they wait to make a decision, the more questions there will be about his future.
(Photo: Kevin C. Cox/Getty Images)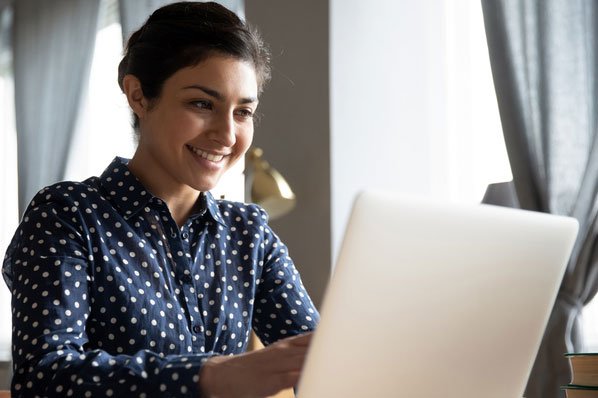 "Prone to fits of apathy. Introvert. Award-winning internet evangelist. Extreme beer expert."