Twitter leaker @heyitsyogesh has Makes and Leaked Specifications For the yet-to-be-announced OnePlus smartphone. The phone, which will likely be called the OnePlus 10 or OnePlus 10T, will have a 6.7-inch AMOLED display with a 120Hz refresh rate and can charge up to 150W quickly.
That's much faster than the OnePlus 10 Pro, which is about 80W. Then the OnePlus 10 (T) will not be able to charge wirelessly, and the battery will also be a little smaller with 4800 mAh.
The leaker is not yet sure which processor it is in. The 10(T) will first get the Dimensity 9000 CPU, but this may have been changed at the last minute to the latest Snapdragon 8+ Gen 1. The smartphone will run OxygenOS 12, OnePlus' version of Android 12.
As far as cameras are concerned, the 10(T) should have a 50MP main camera, with optical image stabilization. There is also an ultrawide (12MP) camera and a 2MP macro camera. On the front, there will be a 32MP selfie camera, which can record up to 1080p (30fps). The main camera should be able to shoot at up to 4K (60fps) resolution.
OnePlus 10 (T) release date is still unknown. In terms of price, it will likely be lower than the OnePlus 10 Pro, which is now available at €899.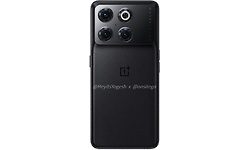 source:
OnSiteGo
---
4 products discussed
Compare all products
« Previous Post Last Next »

"Professional web ninja. Certified gamer. Avid zombie geek. Hipster-friendly baconaholic."