The 23-year-old runner, from California, set the course early with a flying lap of 1:07.5382 seconds around the 2.238-mile, 11-turn natural-terrain road course.
His fastest time was achieved on a set of stiffer base tyres.
Behind Andretti Autosport driver and two-time Laguna Seca race winner Pato Oward was Arrow McLaren's Pato Oward, who was 0.0529 seconds behind, and was ahead of teammate Alexandre Rossi in third. O'Ward logged 33 laps, the most of the session.
Marcus Ericsson's final race weekend for Chip Ganassi Racing saw him finish fourth in the leaderboard, 0.2531 seconds off the pace. Andretti's Kyle Kirkwood finished fifth.
Rahal-Letterman Lanegan Racing was sixth and seventh, driving rookie Jory Phipps, ahead of teammate Graham Rahal. Juncos Hollinger Racing was represented in the top ten with Callum Ilott in eighth.
Six-time IndyCar Series champion Scott Dixon was ninth, while Ed Carpenter Racing's Rinus Vichai rounded out the rest of the top ten.
Romain Grosjean, Andretti Autosport Honda, Marcus Armstrong, Chip Ganassi Racing Honda
Photography: Michael L. Levitt / Motorsport Pictures
Although the first 30 minutes were uninterrupted, the rest of the hour and 15-minute practice saw stops with no fewer than five red flags.
It started when Romain Grosjean pushed his Andretti Autosport machine into the tire barrier at Turn 4. The damage was such that he was forced out while his Honda was pulled onto the track.
After the red flag, which lasted just over 10 minutes, it took just 180 seconds before Vips received an urgent radio message to stop the car due to an apparent engine problem. The Estonian stopped on the Rahal straight and was assisted by the safety crew, who pulled him to the top of the Corkscrew, allowing him to return to the pit lane on the downhill in a neutral position.
Team Penske's Scott McLaughlin made another pit stop after the next restart, lost the rear going into turn one and ended up stuck in the gravel.
The restart came again and ended briefly when Juncos Hollinger Racing's rookie Agustin Cannabino took an off-track trip bringing him to a stop in turn six.
And it continued with Will Power, who led practice on Thursday, ending practice with a fifth red flag after going into the barrier at Turn 4 and coming to a stop on the track at Turn 5. The Australian finished 13th in the time tables. "You ruined the floor, man," Bauer called over the radio.
Before practice, IndyCar officials slapped Canabino with a six-place grid penalty for the Monterey Grand Prix on Sunday for an unapproved engine change after the last round at Portland International Raceway.
| | | | | | | |
| --- | --- | --- | --- | --- | --- | --- |
| both | number | driver | The car/engine | time | delay | Rolls |
| 1 | 26 | Colton Herta | Dallara/Honda | 1'07.5382 | | 15 |
| 2 | 5 | Patricio Oward | Dallara/Chevrolet | 1'07.5911 | 0.0529 | 33 |
| 3 | 7 | Alexander Rossi | Dallara/Chevrolet | 1'07.6336 | 0.0954 | 28 |
| 4 | 8 | Marcus Erickson | Dallara/Honda | 1'07.7913 | 0.2531 | 18 |
| 5 | 27 | Kyle Kirkwood | Dallara/Honda | 1'07.8502 | 0.3120 | 20 |
| 6 | 30 | Juri Vips | Dallara/Honda | 1'07.9175 | 0.3793 | 23 |
| 7 | 15 | Graham Rahal | Dallara/Honda | 1'07.9515 | 0.4133 | 26 |
| 8 | 77 | Callum Ilott | Dallara/Chevrolet | 1'07.9552 | 0.4170 | 25 |
| 9 | 9 | Scott Dixon | Dallara/Honda | 1'07.9676 | 0.4294 | 16 |
| 10 | 21 | R van Calmthout | Dallara/Chevrolet | 1'08.0553 | 0.5171 | 22 |
| 11 | 60 | Tom Blomkvist | Dallara/Honda | 1'08.0666 | 0.5284 | 26 |
| 12 | 10 | Alex Ballou | Dallara/Honda | 1'08.0687 | 0.5305 | 16 |
| 13 | 12 | Willpower | Dallara/Chevrolet | 1'08.1056 | 0.5674 | 19 |
| 14 | 20 | Ryan Hunter-Re | Dallara/Chevrolet | 1'08.1431 | 0.6049 | 22 |
| 15 | 18 | David Malukas | Dallara/Honda | 1'08.1797 | 0.6415 | 26 |
| 16 | 3 | Scott McLaughlin | Dallara/Chevrolet | 1'08.1919 | 0.6537 | 16 |
| 17 | 14 | Santino Ferrucci | Dallara/Chevrolet | 1'08.2098 | 0.6716 | 21 |
| 18 | 28 | Romain Grosjean | Dallara/Honda | 1'08.2391 | 0.7009 | 13 |
| 19 | 6 | Felix Rosenqvist | Dallara/Chevrolet | 1'08.2470 | 0.7088 | 25 |
| 20 | 2 | Joseph Newgarden | Dallara/Chevrolet | 1'08.3103 | 0.7721 | 23 |
| 21 | 11 | Marcus Armstrong | Dallara/Honda | 1'08.3180 | 0.7798 | 21 |
| 22 | 55 | B. Pedersen | Dallara/Chevrolet | 1'08.3607 | 0.8225 | 29 |
| 23 | 29 | Dr.. DeFrancesco | Dallara/Honda | 1'08.4537 | 0.9155 | 24 |
| 24 | 06 | H Castroneves | Dallara/Honda | 1'08.5527 | 1.0145 | 22 |
| 25 | 45 | C. Lundgaard | Dallara/Honda | 1'08.5958 | 1.0576 | 27 |
| 26 | 78 | Augustin Canabino | Dallara/Chevrolet | 1'08.7977 | 1.2595 | 19 |
| 27 | 51 | Sting Ray Rob | Dallara/Honda | 1'09.0907 | 1.5525 | 21 |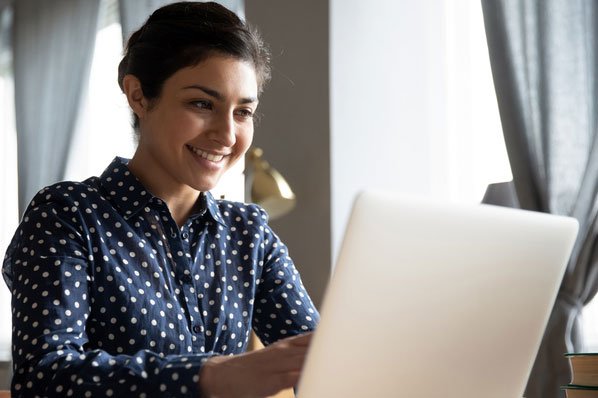 "Prone to fits of apathy. Introvert. Award-winning internet evangelist. Extreme beer expert."