From half past nine, the descendants of the slaves—mostly dressed in traditional clothing—and other interested parties gather under shelters around Waterlooplein to head to Oosterpark, the so-called Bigi Spikri ("Big Mirror"). This annual festive parade was initially celebrated only in Suriname, but has continued in the Netherlands since 2009 to celebrate the abolition of slavery. Despite the rain, the weather is calm. People hugging each other and taking group photos.
"Water is a blessing from God," says host Miloska Molins, 50, who wears an orange-yellow-pink dress by Curaçao artist David Paulos for the occasion. On her head is the so-called veil of freedom, made of white cotton fabric. The rope embedded in it represents broken chains.
59-year-old Krista Espom is engaged for the seventh time. "To honor my ancestors, enslaved in Suriname," she says. "If they surrendered, I wouldn't be standing here."
Martha Sabajo, 65, from West Amsterdam, is descended from the Arawak, an indigenous people from the Caribbean. She wears traditional clothes with red and yellow pompoms. "We don't get enough attention on our history as the indigenous people of Suriname," she says. That's why we walk with dozens of us. The king must name us, otherwise this story will not be complete. Her grandchildren are with her, too. They beat on a traditional buffalo skin drum. "It's so sweet what my grandmother tells us about our origins," Jamie (8) says.
Ahru (14), of Surinamese origin and lives in Almere, came with the whole family. We must remember slavery. It's so nice to see people of all colors commemorate this. His mother, Angelique Vint, nodded. Our parents and grandparents made us aware of our past and are now empowering our children. We've sorted out our family line.
The Hestia day care center is also there with a group, including those of non-slaves. Gillian Peplenbosch (32 years old) and her mother are the initiators. Last year, employees were given leave for the first time during Ketikoti. Now for the second year they are with a large group, about twenty people. It is a shared past. We should all be aware of that.
The umbrellas are open and music is playing in the background. People start walking.
Charlotte Hausman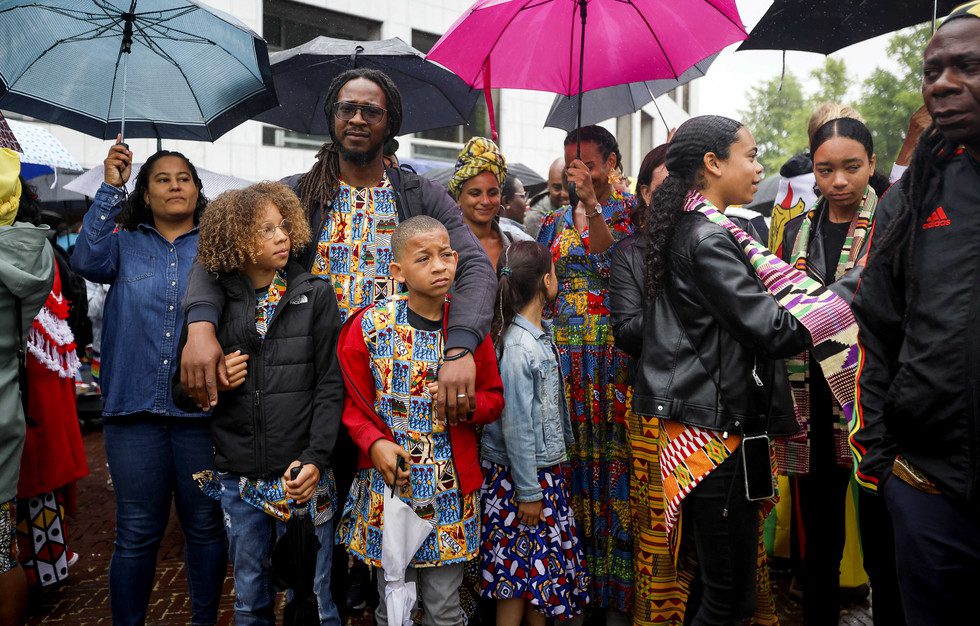 "Lifelong zombie fanatic. Hardcore web practitioner. Thinker. Music expert. Unapologetic pop culture scholar."