In the series "This or That" we vote for the most beautiful clothing, accessory or hairstyle. Today we take a closer look at Maxima's blonde locks.
In the official photos released this morning, the Queen is seen wearing a soft pink dress designed by Jean Tamino. (Left) A few months ago I saw this creation up close, during the official banquet in Brussels. (Right) At the time, Máxima combined it with an asymmetrical hairstyle and a Stuart tiara without a Stuart. The state photos show a different bun, with a loose strand of hair over the forehead. The wreath is the same, but placed further forward. Just say it: Which look do you like best?
Before you click on an option in the survey, I'd also like to show you the rear view. In the photo below you can see the hairstyle of the country's images. The hair is stacked in layers on top of each other. Symmetrical, so that a piece of cake appears on either side of the head.
The Brussels hairstyle is very similar, but looser and asymmetrical in design. The bottom layer is synthetic hair.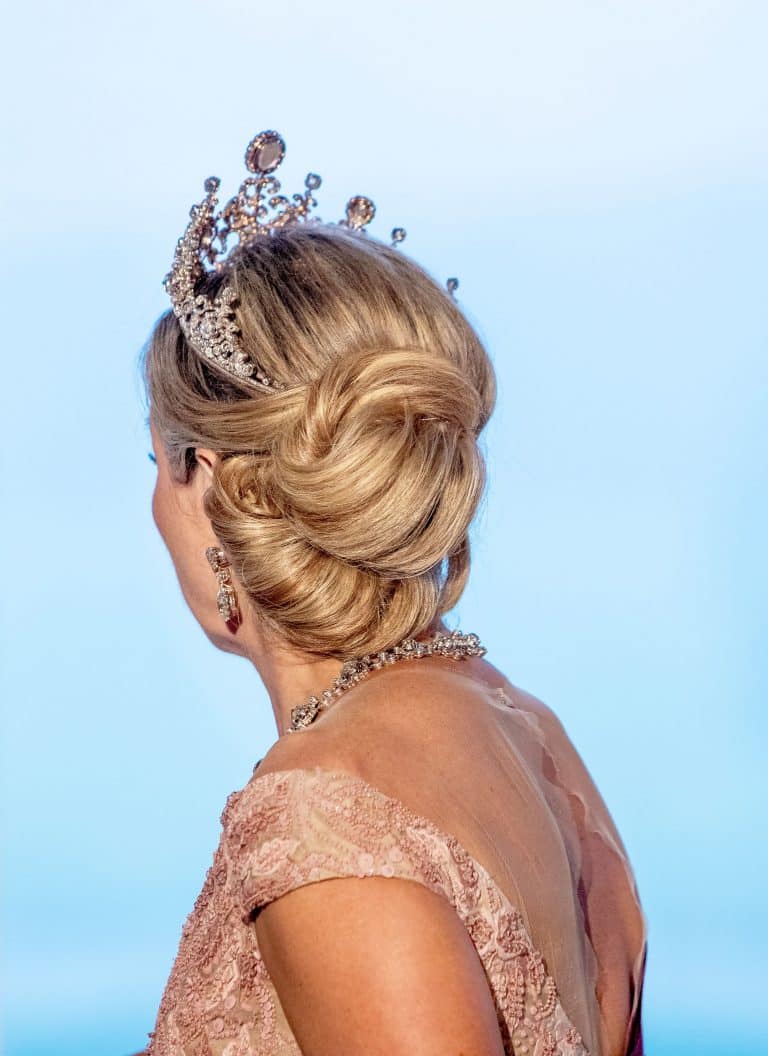 In the middle of the evening it calmed down a bit. It can happen at temperatures around 30 degrees Celsius, right? The arrow indicates the hook through which the hairdresser inserted a pin. This way the wreath stays in place.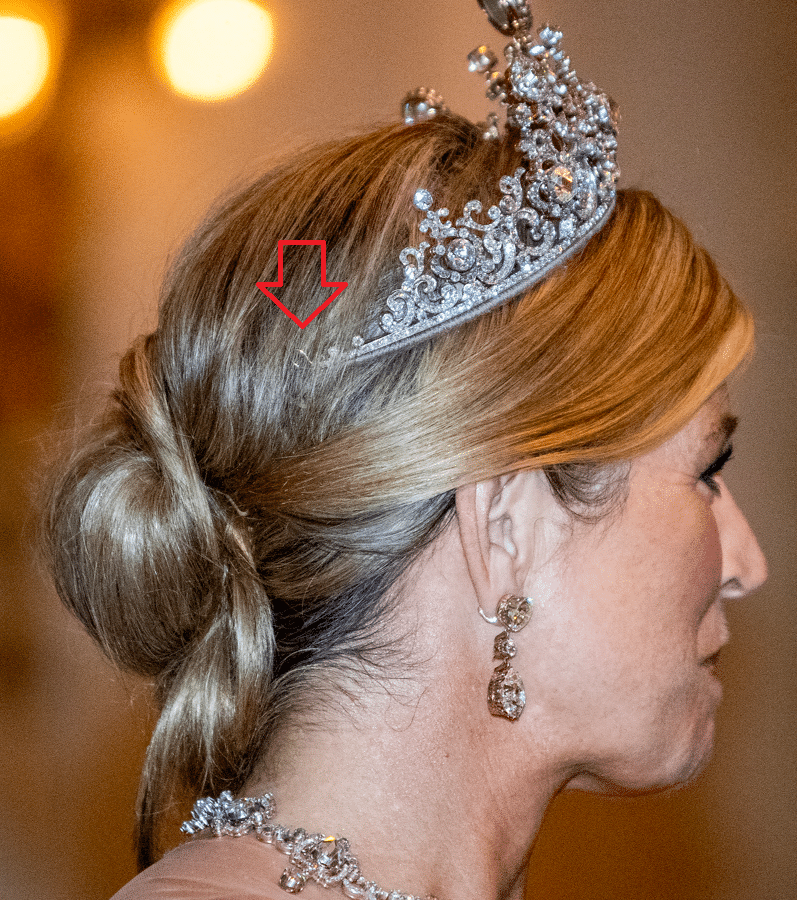 Well, it's time to vote. You name it:

load…

"Unable to type with boxing gloves on. Freelance organizer. Avid analyst. Friendly troublemaker. Bacon junkie."