The Portland Trail Blazers Heading to 2022 Free NBA Agency Period carrying roster already stocked with veteran talent. They've been able to build an interesting roster around franchise star Damian Lillard, in an effort to make another relevant tour of the NBA Western Conference. As far as we know now, the rotation would look like this:
guard point-Damien Lillard and Infinity Simmons
shoot the guard-Inverney Simmons, Josh Hart, Shydon Sharp, Keon Johnson
small steering –Josh Hart, Nasser Little, Sheldon Sharp, Greg Brown III
forward force-Jerami Grant, Justis Winslow, Trendon Watford
center-Joseph Nurkic
Yesterday we speculated That the Blazers will need to have extra help at the center, not only to complete the roster from an aesthetic point of view, but because injury and dire trouble often conspire to keep Josef Nurkic on the bench. "Positionless basketball" is prevalent at the moment, but you still need someone of size to defend and bounce against the big opponents. Portland has Norkic… and that's it.
The second problem with Portland's growing roster is less obvious, but could be just as important, especially if they make another starter deal at the petite forward.
The Blazers will be well-balanced in the starting lineup, with interlocking pieces coming off the bench. On paper, a full off-center spin looks pretty solid, especially if everyone plays to their full potential.
Will they be able to?
Portland has a pair of high-octane scorers in the backcourt. Lillard and Anfernee Simons are two offensive powers, capable of withstanding 25 people per night – capable of Average 25 nights – naturally like breathing.
Caveat: The duo never worked in tandem while Simmons was at full power. He thrived last season in Lillard's absence, feeding off any shots he cared about taking. Once the lady hits the ground again, the situation changes. In whose hand will the ball be? Will all those shots and dribbles still be available for Simmons? If not, how does that affect its production?
This is just the starting point. There is precedent for Lillard playing alongside a goalkeeper with huge goals. CJ McCollum held this role for years. Simons may slide smoothly into recording position 1A. But what about the rest of the list?
Blazers don't have to worry about the number of minutes and the number of shots, per se. These things tend to work on their own. Instead, ask how many new and returning Portland players are looking to thrive in a larger role, particularly at an offensive level.
Lillard is immune to questioning in this regard. He's an All-NBA guard, a multi-time star, and the face of the franchise. The team will form itself around it, not the other way around. Whatever Damien Lillard wants – or thinks is good for the team – he should have it. This is his role and position.
Look at the rest of the lineup, though.
Simmons thrived last season. He wouldn't want to back out, and he shouldn't. He is not only a great offensive player, this is his main role. He took advantage of Simons' chances to score and there isn't much reason to keep him on the ground.
At 27, Jeramy Grant just got in his head. He has found traction, and will now receive a massive contract extension, as a primary offensive option with Detroit Pistons. He is not the most efficient scorer in the universe. He plays better defense and has a more extensive game than his new teammates in the backcourt. You should keep it in rotation no matter what. But he's not looking to be Portland's fourth choice. The season will start – on paper, at least – no better than Season 3 in the Blazers' offensive.
Josef Nurkic is on a similar timeline to Grant. He also has multiple tools, but the more he appears in attack, the better he plays. Notably, he shriveled when pressing the flow chart down for offensive options. It's not at its best unless you touch it. He's not looking to be the fourth choice either.
Josh Hart is probably Portland's most on-field veteran. But his contract does have a player option after the season and he will want more pay, whether from the Blazers or anyone else. Also, he scored 20 points per game as a first or second choice in Portland last year, when almost everyone was injured.
Shaddon Sharp is a rookie and has little leverage to make his way up the scoring hierarchy. It was also a lottery pick, and it was heavily promoted as a potential phenomenon on hold. The basis of this assessment was – you guessed it – his ability to put the ball in the bucket. He'll stand at the back of the line if needed, but that's not the real reason he's getting the Blazers.
Now… let's imagine for a minute that another hot rumor this summer is starting to come to fruition, blazers have replaced the heart and changed for Toronto Raptors Forward OG Anunoby. He plays well in defense and it would be a great win. But he will leave Toronto precisely because he was pushed out of the attack by teammate Pascal Siakam and Scotty Barnes. He wouldn't come to Portland to repeat this situation, with pressure from more angles.
Could you repeat that paragraph for Atlanta Hawks Forward John Collins, although such a move seems less likely following the acquisition of Grant. Deandre Ayton will be more amenable to the defensive/rebounding role, at least initially, but the Blazers will pay him enough to justify an upgrade to the scoring stratosphere.
In a way, this is a good problem. Using a lot of scoring capabilities is a luxury. The Blazers will have no trouble finding the second and third options besides Lillard. Their problem, if any, will come when one person has to be fourth and the other fifth.
Also note that none of these players are a shooting specialist, the kind who will defend aggressively, stand in the corner when attacking, and hit 40% of their three-point attempts without ever dribbling the ball (and/or waiting for someone else to shoot and follow the offensive rebound to rule out all another thing). Portland's lineup is full of playmakers, scorers, or at least players who like to handle it a bit.
Solving this issue without affecting the role, energy and contributions of players who end up abroad will be a key factor in Portland's development and success this season. If they are going to handle this lineup, everyone must participate at a high and consistent level. This will require sacrifice and synergy. These qualities will be one of a small set of keys that determine whether Blazers look good on paper, or on the field as well.
(Note: Don't be too surprised or disappointed, if the Blazers end up acquiring players with lower face value and lower volume scoring but more targeted skill sets in the upcoming NBA free agency period, which is partly for this reason.)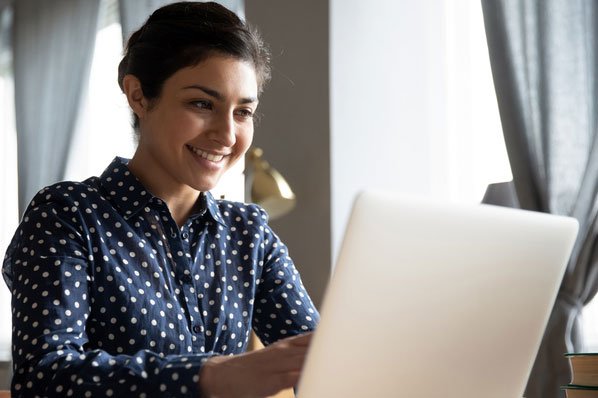 "Prone to fits of apathy. Introvert. Award-winning internet evangelist. Extreme beer expert."