iPhoned has once again put together the best tips and tricks for you. In these tips for your iPhone, we show three really useful functions.
Read on after the announcement.
iPhone tips: Three features that are sure to come in handy
did you know The iPhone side button isn't just there to turn your iPhone on or off. You can do a lot with it! You can read how to do this (and more) in this week's iPhone tips.
Want to always stay up to date with the latest tips for your iPhone, AirPods, or Apple Watch? Subscribe to our newsletter, so you will discover new features every week!
Tip 1: Customize your iPhone's side button
With the side button on your iPhone, it's easy to lock the smartphone (or turn it on again). Do you also use Apple Pay? Then you can withdraw your bank card by pressing the side button twice.
But did you know that this button has some additional functions? You can press the side button three times in quick succession. And you can choose what your iPhone does. You set this up in the following way.
Customize the Side Button Function on Your iPhone (Tap Three Times)
Open the Settings app;
Scroll down and tap Accessibility.
Scroll down again and select the "Activate Button";
Select the function of the activation button (you can choose more than one option here).
Now when you press the side button three times quickly, the function you just set will be activated. Did you choose multiple options? A menu will appear where you have to choose among the given functions.
Tip 2: Allow your iPhone to clean apps automatically
When you install a lot of apps on your iPhone, your storage gets full. This is why it is important to remove unused apps again. However, you don't have to do it yourself, and in these iPhone tips we'll show you how. Your iPhone has an option to automatically clean apps you don't use.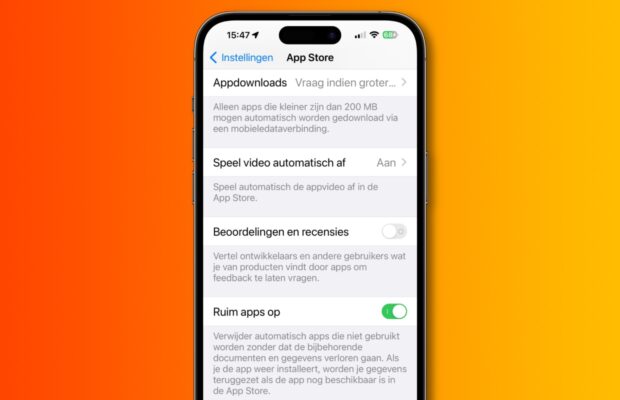 Your iPhone does this without losing associated documents and data. Do you still want to use the deleted app again? Then you can easily install it again from the App Store and your data will be restored automatically.
You have to turn on a setting on your iPhone for this. For that, go to "Settings". Scroll down and select "App Store". At the bottom of this Settings page, turn on the slider next to Clear Apps.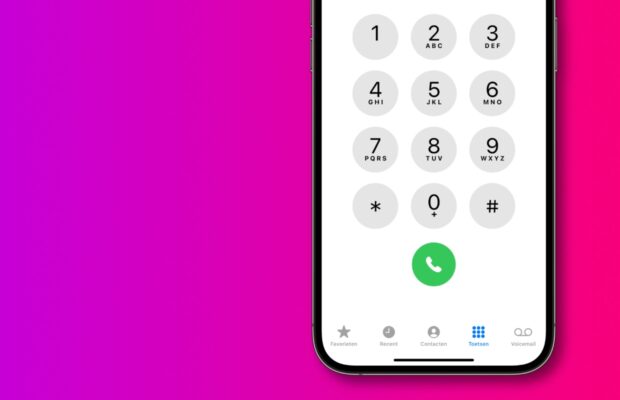 Tip 3: This way you can call the last dialed number (again).
If you just made a phone call and want to call the person back right away, there is a very quick way to do it. You can then click on Recent where you will find all phone calls.
However, there is another way that might be easier. Open the phone app and tap on "Keys" at the bottom. Then press the green call button once to reveal the most recent phone number you called. Then press the green call button again to place the call.
More iPhone tips
Did you find this week's iPhone tips interesting? Then take a look at the following 3 hidden iPhone tips. Not enough yet? Then we have useful iPhone functions that will make your life easier. Of course, it's also smart to get up regularly I called Stay tuned for more tips and tricks!

"Lifelong zombie fanatic. Hardcore web practitioner. Thinker. Music expert. Unapologetic pop culture scholar."