And then there was one. In the first week, the Raiders had three defenders who played each shot – S Johnathan Abram, CB Trayvon Mullen and CB Tre'von Moehrig. After the second week, that list dwindled to Abram and Moehrig with Mullen losing 13 shots. Today, this list contains only one name – Jonathan Abram.
Both Moehrig and Mullen were injured in the same play in the game, were slow to get up, and eventually fell out under their spell. Mohrig injured his ankle and Mullen's shoulder. Mohrig missed six shots and Mullen missed 11 shots. Casey Hayward missed at least one shot per game and a total of 15 shots.
Abram is a perfect 207 versus 207 in defense and has added 53 shots on special teams. On Sunday he led the team, playing nearly 100 shots in total (99), and also led the team 260 shots combined this season.
The previous first-round pick for Year Three missed a chance in three matches. He is currently second on the team with 25 combined interference (14 singles). Only LB Denzel Perryman has more (36). Closest DB to Abram's handling numbers at Trayvon Mullen with a score of 16.
Several players on the attack didn't miss a moment including QB Derek Carr, QB John Simpson and C Andre James. Although at this point Andre Jame has literally lost a few shots, including a Sunday against the Dolphins who were too loud for Carr to handle, creating confusion.
| | | | | | |
| --- | --- | --- | --- | --- | --- |
| a crime | | | | Specifications Tms | |
| player | POS | on one | PCt | on one | PCt |
| john simpson | NS | 83 | 100% | 6 | 18% |
| Alex Leatherwood | T | 83 | 100% | 6 | 18% |
| Colton Miller | T | 83 | 100% | 6 | 18% |
| Jermaine Illuminor | NS | 83 | 100% | 6 | 18% |
| Andre James | NS | 83 | 100% | | 0% |
| Derek Carr | QB | 83 | 100% | | 0% |
| Darren Waller | in a | 66 | 80% | | 0% |
| Brian Edwards | WR | 63 | 76% | | 0% |
| Henry Ruggs III | WR | 48 | 58% | 3 | 9% |
| Foster Morrow | in a | 47 | 57% | 19 | 58% |
| Peyton Barber | RB | 47 | 57% | 5 | 15th% |
| Hunter Renfro | WR | 43 | 52% | 4 | 12% |
| Kenyan Drake | RB | 36 | 43% | | 0% |
| Alec Ingold | FB | 28 | 34% | 19 | 58% |
| Zee Jones | WR | 22 | 27% | 12 | 36% |
| Derek Carrier | in a | 10 | 12% | 25 | 76% |
| Willie Snead | WR | 5 | 6% | 8 | 24% |
| defense | | | | Specifications Tms | |
| player | POS | on one | PCt | on one | PCt |
| Jonathan Abram | SS | 83 | 100% | 16 | 48% |
| Tryvon Mohrig | FS | 77 | 93% | 10 | 30% |
| Denzel Berryman | pound | 76 | 92% | | 0% |
| Casey Hayward | CB | 73 | 88% | 7 | 21% |
| Tryvon Mullen | CB | 72 | 87% | 5 | 15th% |
| Nate Hobbs | CB | 71 | 86% | 12 | 36% |
| Max Crosby | from | 62 | 75% | 8 | 24% |
| Corey Littleton | pound | 61 | 73% | 10 | 30% |
| Yannick Njakwe | from | 61 | 73% | 3 | 9% |
| Jonathan Hankins | NT | 49 | 59% | 7 | 21% |
| Quinton Jefferson | DT | 47 | 57% | 8 | 24% |
| Solomon Thomas | DT | 37 | 45% | 6 | 18% |
| Darius Filo | DT | 33 | 40% | | 0% |
| Karl Nessib | from | 24 | 29% | 13 | 39% |
| Divine Diplo | pound | 22 | 27% | 19 | 58% |
| Damon Arnett | CB | 20 | 24% | 1 | 3% |
| Clean Ferrell | from | 19 | 23% | | 0% |
| KJ Wright | pound | 9 | 11% | 3 | 9% |
| Nick Kwiatkowski | pound | 7 | 8% | 26 | 79% |
| Terry Gillespie | SS | 6 | 7% | 15th | 45% |
| Amick Robertson | CB | 4 | 5% | 11 | 33% |
| special teams | | | | Specifications Tms | |
| player | POS | on one | PCt | on one | PCt |
| Patrick Onwasor | pound | | 0% | 18 | 55% |
| Daniel Carlson | NS | | 0% | 12 | 36% |
| Trent victory | LS | | 0% | 10 | 30% |
| AJ Cole III | s | | 0% | 10 | 30% |
| Brandon Parker | T | | 0% | 6 | 18% |
| Nick Martin | NS | | 0% | 6 | 18% |
| Haha Clinton Dix | SS | | 0% | 2 | 6% |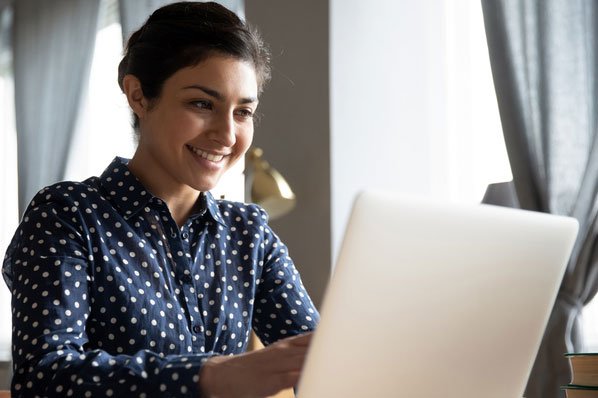 "Prone to fits of apathy. Introvert. Award-winning internet evangelist. Extreme beer expert."