NS will conduct a test at the check-in area with a debit and credit card. These can be physical or digital passes on a smartphone or smartwatch. Testing will start on August 29th and participants may be able to travel with the debit card forever since then.
conditions for the test It is for co-passengers to travel at full price and without a subscription. However, participants will get a free upgrade to First Class until November 1. NS account and OV chip card do not participate in this type of travel; Trips made on that day are charged at the end of the day. The test only applies to train journeys with NS and not to things like renting an OV bike.
Clients of ABN AMRO, ASN Bank, bunq, ING, Rabobank, RegioBank and SNS are eligible for the test. Mastercard and Visa contactless credit card holders can also participate. Foreign debit and credit cards from Maestro, V PAY, Mastercard and Visa are also compatible with the test. The following applies to smartphone or smartwatch use: If one of the above cards is digital on the smartphone or smartwatch, it will work with the test.
To accept participants, NS staff are present at the stations Amsterdam Central, Rotterdam Central, The Hague Central, Utrecht Central, Den Bosch and Delft. They will be there August 15-22 from 10am-7pm. They register the participants and also answer any questions. Only interested parties can register via this route. All NS publications and portals have been made compatible with bank cards and therefore now also display the contactless payment logo.
An important note is that the card used for check-in must also be used to check-out. If different cards are used, this counts as two separate check-ins, even if the cards are linked to the same bank account. Money spent on NS is not deducted from the user's contactless payment limit. An overview of trips and their costs will be shown in OVpay app and on Travel overview.
NS also stated that testing will continue "in principle" until November 1 this year. At the same time, the carrier says in FAQ It is the "intent" that test participants can still log in and out with their debit card after the test.
OVpay, the national innovation program in which public transport companies, Translink, public transport authorities and banks work together, finally wants to make check-in with a bank card possible on all public transport. This is it Delayed until at least the end of 2022.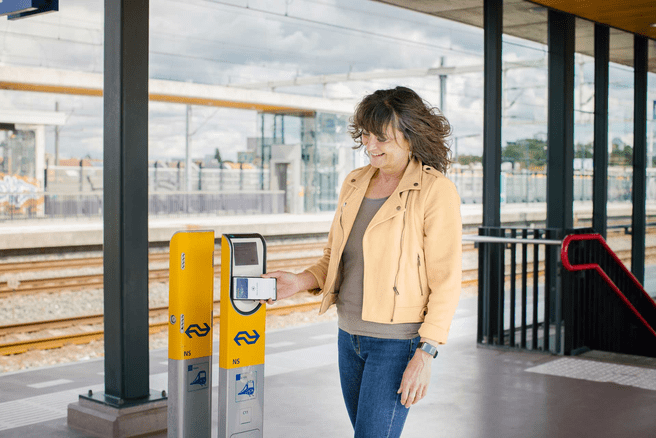 "Lifelong zombie fanatic. Hardcore web practitioner. Thinker. Music expert. Unapologetic pop culture scholar."