One of the cars ended the day with a drizzle of gravel on the first lap. The second sent its driver scrambling to safety after it caught fire. A third team lost both entries when they collided with just minutes left. Red Bull? Its first driver took off in his usual position, in pole position, and stayed there all day.
Max Verstappen grabbed the lead at the Australian Grand Prix with a grueling early pass and then never got it back on Sunday, taking his second Formula 1 win of the year and cementing the suggestion – made by some for him summit rivals – that his Red Bull team might not be defeated.
Verstappen's dominant performance was the highlight of a day that included multiple pit stops, a thrilling duel between the former world champions for second place, and a chaotic late restart that caused half a dozen cars to crash and rearranged the final standings. Verstappen pulled away from it all, opening up a lead of more than 10 seconds at one point on a day when he wasn't really challenged.
"It was a bit of a mess but we survived everything," said Verstappen. "We won, and that, of course, is the most important thing."
Seven-time world champion Lewis Hamilton in the midst of a frustrating season beat Fernando Alonso, the veteran champion who now drives an Aston Martin, to second place. On a day when neither of them had a chance to beat Verstappen, it was a win of his own.
Sunday race in pictures
Where the race turned
A red flag on lap 9 stopped the race for 16 minutes and, more importantly, gave Verstappen a free ride with the early leader, Hamilton. took it almost immediately, Crossing Hamilton is like a roadside fruit stand and continue to withdraw. The gap after that was two seconds, then four, then eight. And the race was, at least for first place, effectively over.
The magic number: 3
Alonso finished third again, the same place he had held in each of the season's first three races. That position was briefly in doubt, after Ferrari's Carlos Sainz snatched it up on the last competitive restart of the day. This led to some tense minutes as the race officials reviewed the video, considered penalties and decided to arrange a slow-paced final lap that ended the race. "We had a whirl of emotions today, many things going on at the beginning, the last half hour," said Alonso. "Mercedes was very fast and Lewis did a great job. I couldn't match the pace, but we'll take P3."
Worst days, tidy
Charles Locklear. His race ended before he could complete a lap, and he was pushed off the track into the gravel in a collision with Aston Martin's Lance Stroll in Turn 3. That's two DNFs in three races for Locklear. But Ferrari's forgotten day turned sour somehow when a five-second penalty to Sainz saw him drop to 13th, and Ferrari out of the points altogether.
George Russell. If Leclerc had a nightmare day, Russell wasn't far behind. He took the lead from Verstappen at the first turn but barely got a chance to take in the view. He was soon under pressure from his teammate, Lewis Hamilton, then went to an early pit stop and got stuck there when Alex Albon's crash spread gravel across the track and brought out the red flag. Rock bottom for Russell? His engine caught fire on lap 18, causing him to search for a place to stop and roll. He walked away from the smoky wreckage and never looked back.
Alps. It was a bright day for the pink cars in the Alps, but everything was darkened on the final restart when Pierre Gasly and Esteban Ocon – finishing fifth and tenth – combined for a chaotic few moments that eventually destroyed half a dozen cars. Within seconds, Albain's hope for points was gliding along a wall in the grass one behind the other. "Inconceivable," was about all the team's manager, Otmar Szafnauer, could muster as an analysis.
Red Bull Rally this week
Two weeks after Verstappen climbed from 15th to second place, his Red Bull teammate Sergio Perez has been given the chance to show the team's clear competitive advantage. Sent to the back of the starting grid after running into a sea of ​​gravel during qualifying on Saturday, Perez methodically worked his way across the field all day. He eventually finished fifth, grabbed some points—and the weekend.
what are they saying
"There is no way I would lose to him." – HamiltonOn the radio, he focused on the driver behind him (old rival Alonso) rather than the driver in front of him (Verstappen).

"What?!?!?" – Multiple drivers, after the race was red flagged for the second time with two laps to go. The decision was caused by debris on the track after Kevin Magnussen clipped into the wall and destroyed his right-rear tyre. Little did the drivers know it wouldn't be the last stop of the day; The restart brought out a third red flag, and another day, before the race crept mercifully through a parade lap to the checkered flag.

"No, it cannot be, it is unacceptable!" – Carlos SainzFerrari, after learning that a five-second penalty had been assessed for spinning Alonso on a late restart. The penalty kept him out of the top five, and out of the points.
Drivers' Championship standings
Where the title race stands after Sunday's Australian Grand Prix: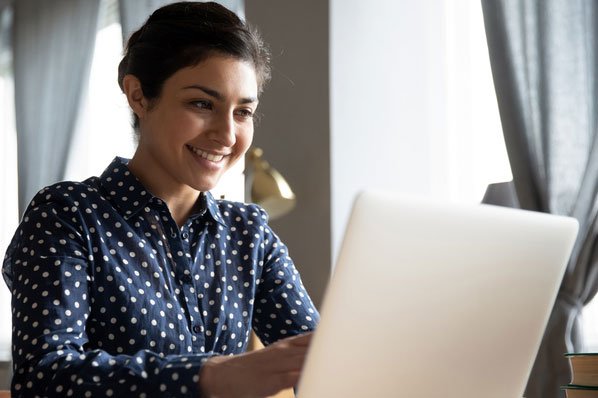 "Prone to fits of apathy. Introvert. Award-winning internet evangelist. Extreme beer expert."