Played in nine games and had five starts … Did not play in the season finale against Texas A&M (12/19) … Scored a team-high six goals (four rushing and two receiving) … Ranked sixth in the SEC in rushing yards per game (85.8) and yards from scrimmage per game (114.0) and eighth in total rushing yards (772) … averaged 4.9 yards per carry with 33 … led the Vols in rushing in seven of his nine games and exceeded 100 yards in Four tackles … ranked second on the team with 30 receptions for 254 yards … ran for 74 yards on 13 carries at Vanderbilt (12/12) … – career-high seven catches for 46 yards and a TD while rushing for 47 yards against No. 6 Florida (12/5) … rushed for a season-high 173 yards and a TD on 22 carries while finishing with a team high 49 receiving yards at No. 23 Auburn (11/21) … representing six plays No fewer than 15 yards against Auburn and 222 yards from scrimmage was second-most in his career… For a game high 123 yards and a TD at Arkansas (11/7)… Her first career start against No. 2 Alabama (10/24) and rushed 19 catches for a team high 57 yards… Recording a game high 128 rushing yards vs. Kentucky (10/17)… Recording career highs of eight receptions and 54 yards for third at Georgia (10/10)… Ran for 105 yards against Missouri (10/3) and became the first Folders to record a rushing and receiving TD in a game since Alvin Kamara in 2016 … He rushed for 40 yards and a TD and finished with 91 all-purpose yards in South Carolina's season-opening win (9 / 26).
PFF College All-Freshman honorable mention selection … Named to the SEC First-Year Academic Honor Roll … Played in all 13 games … Led team with four rushing touchdowns … Averaged 5.3 yards per carry And finished second on the team with 539 rushing yards on 101 carries … Caught 13 passes for 115 yards and a TD … Combined for 366 total yards and four touchdowns over the last two games vs. Indiana and Vanderbilt … Was named TaxSlayer Gator Bowl MVP After recording an all-purpose high 120 yards, recovering a one-sided punt and scoring the game-winning touchdown (16 yards rushing) vs. Indiana (1/2) … ran 14 times for 86 yards and caught two passes for 34 yards vs. the Hoosiers … rushed 25 catches for 246 yards and three TDs at home vs. Vanderbilt (11/30) en route to SEC Freshman of the Week… The Commodores were the most by an SEC player all year, and more than ever by a true freshman from Tennessee and fifth-most in single-game program history … Recorded a 94-yard TD run against Vanderbilt that was the second-longest rushing run in school history and the tenth-longest in SEC records … Recorded first collegiate TD in 13-yard reception against UAB (11/2)…rushed 17 times for 77 yards vs. BYU (9/7)…debut against Georgia State (8/31) Recorded seven carries for 29 yards and six catches for 51 yards…six receptions vs. Georgia State were the most by a UT freshman since 2014.
He attended Lausanne Collegiate School in Memphis … Four-star prospect by 247Sports, ESPN, and Rivals … Ranked as the No. 99 player in the country by 247Sports and No. 263 by ESPN … Regarded as the No. 2 all-purpose running back in the country By 247Sports, No. 7 Rivals and No. 19 player running back by ESPN … No. 2 player in Tennessee by 247 Sports, No. 8 by ESPN and No. 13 by Rivals … Played in the 2019 All-American Bowl … Award Winner Tennessee Titans Mr. Football in 2016, 2017, and 2018 (first honor three times)… Tennessee Gatorade Player of the Year twice (2017 and 2018)… Memphis Business Offensive Player of the Year twice (2016 and 2017)… Led Lausanne to Division II-AA state titles as a sophomore and junior (2016 and 2017) … set a Tennessee record for career touchdowns (138) … rushed 241 times for 2,499 yards and 40 touchdowns in 2018 and led Lausanne To the semifinals (11-1 record)…rushed 323 times for 3,151 yards and 45 touchdowns in 2017 (13-0 record)…also had 268 yards and three TDs…totaled 281 yards and five rushing rushes (39, 35, 19, 12 and 44 yards) in 41-13 rushing to the state title in 2017… totaled 2,251 yards and 38 touchdowns as a sophomore in 2016… Scored the game-winning TD (5-yard run) with 2:35 remaining in the 2016 state championship game (team won 12-9 and finished season 14-0).
Attended Tennessee Jan 2019 … Father (Eric) played at Tennessee from 1985-1988 and was his high school running coach … Uncle (Morris Hall) played at Ohio State from 2001-04 … Worked as a teacher for middle school math and fundraising for Touchdowns Against Cancer (a St. Jude Children's Research Hospital initiative)…Have a 3.5 GPA in high school…Major in Kinesiology at Tennessee…Major at Oklahoma is Interdisciplinary Studies.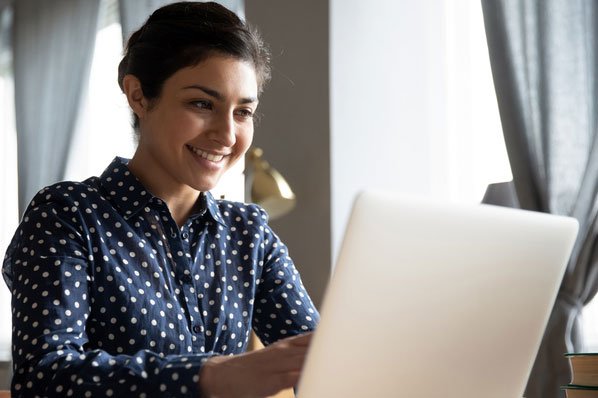 "Prone to fits of apathy. Introvert. Award-winning internet evangelist. Extreme beer expert."