The countdown has begun! The iPhone 15 event is less than a week away. Apple has already started the live countdown, watch it here!
Read more after the announcement.
Apple will unveil iPhone 15 soon
In a week, the time will come, because then the Wonderlust event will finally take place. During the event, Apple will unveil a series of new products, likely including the iPhone 15. Four new iPhones will be released, just like last year. Apple is expected to announce the iPhone 15, iPhone 15 Plus, iPhone 15 Pro, and iPhone 15 Pro Max (or Ultra).
Read also: These Apple products appear immediately after the iPhone event
In addition, Apple will also introduce a new watch on Tuesday, and this year it is the turn of the Apple Watch Series 9. This may not be the only Apple Watch that will be released this year, because there will also be a new Apple Watch. Watch Ultra. Reason enough to look forward to the iPhone 15 event, and as a result Apple has already started the countdown on YouTube. The live stream can be found below:
New AirPods are on the way, too
This is also the live stream of the event itself, so you can follow the iPhone 15 announcement live on Tuesday at 7pm via this link. In addition to the new iPhone and Apple Watch Series 9, Apple is also expected to unveil new AirPods. These may not be brand new earbuds, but they are AirPods Pro with a new case. This has USB-C connectivity.
It is still unclear whether the AirPods 4 will also appear during the iPhone 15 event. The new generation of regular earbuds is expected to appear this year, because it has been two years since Apple launched the AirPods 3. Therefore, there is a possibility that the AirPods will be unveiled 4 will also be held during the Wonderlust event, but Apple could also save the earbuds for the fall.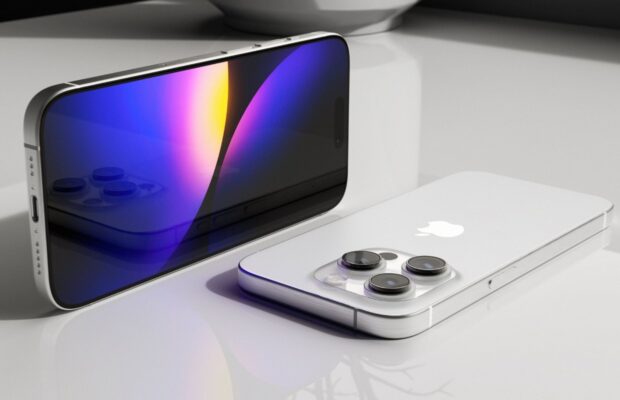 Apple releases six (!) major updates
So Apple will introduce a large number of new products during the iPhone 15 event. As is the case every year, these new devices are accompanied by a series of major software updates at Apple. These updates usually appear spread out over a period of time. This year, Apple is taking a different approach, with all major updates said to be rolling out on the same day.
Read also: iPhone 15 Pro will be more expensive (but there is also good news)
This allows you to update up to six different Apple devices in one day. Are you interested in which devices you can install the new software update on after the iPhone 15 event? Here we'll tell you what updates you can expect and when you can install them!
Want to stay up to date with all the new iOS and other Apple updates? Then follow this site, subscribe to our newsletter, and Download the iPhone application! Follow us too Facebook And Instagram.

"Professional web ninja. Certified gamer. Avid zombie geek. Hipster-friendly baconaholic."