Sonos certainly isn't one of the cheapest brands when it comes to audio, but it can compete on an absolute level. If you're invested anyway, here are some handy tricks for getting the most out of your system.
Of course, there are audio brands whose value easily reaches thousands of euros. That's why Sonos is an excellent, relatively affordable alternative if you want premium sound. With a few simple tips, your speakers or amplifiers will sound better.
Sonos speakers throughout your home
If you're on a bit of a budget, it's a good idea to have another (or even more) speaker at home. It's very easy to connect everything together and define settings for each speaker. These five tips will go a long way.
#1 Combine multiple speakers
Sonos speakers have a huge advantage anyway: They're easy to connect to each other. For example, you can have sound everywhere in the house, or you can make a setup for premium stereo or surround sound. For the latter, it is necessary to have two of the same subwoofers and a subwoofer for the surround.
Adding speakers is a piece of cake in the Sonos app. To do this, tap Settings at the bottom of the app, then System and you can add a product there.
#2 Use Boost if your network is not good
If you still want to connect multiple systems in different parts of the house, it may be that your WiFi is not strong enough.
Boost offers a solution, as it increases your WiFi reception. This is also easy to add in the settings. It is for sale here 119 euros.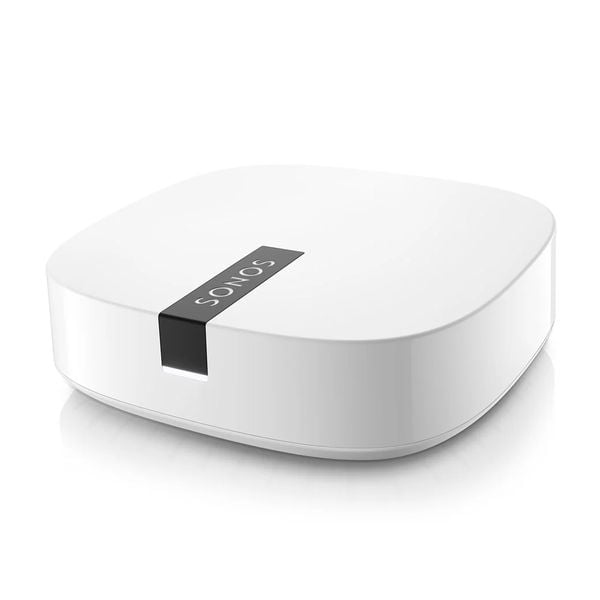 #3 Use Sonos Trueplay for the best sound
If you really want the best sound out of your Sonos speakers, Trueplay is recommended. This is a way for the speakers to determine their exact location in the room.
To do this, go to Settings in the app again. Then choose System, then select Room and here you will find Trueplay. Please note: this option only works on an iOS device. If you have a Sonos Move or Sonos Roam, you don't have to do anything. These systems already have Trueplay automatically.
By the way, the Era 100 and Era 300 both offer two Trueplay tuning options. The first is the advanced setting, which also requires an iOS device.
There's also quick tuning, which uses the built-in microphones to match the speakers to the room they're in.
#4 Sharper ear? Equalizer settings help
You may not appreciate (or use) Trueplay very well. Then the equalizer settings offer convenience. Sonos speakers have plenty of bass, so if you want to change that, here's how.
Go to the app again and select System. Here you can select the room where one or more Sonos speakers are located. You will also find the equalizer there. There you can find all the settings that can be adjusted for each room (and therefore the speaker).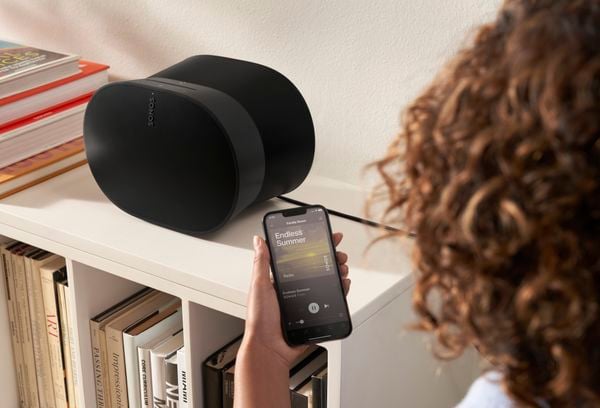 #5 Don't disturb your neighbors with a Sonos volume limiter
Given the childish enthusiasm, it might be a good idea to raise your voice a little. To avoid complaining from the neighbors, you can simply use the volume limit.
Of course you will also find this in the application and it is in the list of options for each room, and therefore for each speaker.
Overall, the Sonos speakers not only deliver good sound, but also offer great opportunities for expansion and modification. This is how a concert on Spotify looks like if you were there yourself.
Don't want to buy a Sonos? These alternatives are definitely worth it
Did you see an error? Email us. We are grateful.

"Lifelong zombie fanatic. Hardcore web practitioner. Thinker. Music expert. Unapologetic pop culture scholar."