Last year, more than 35,500 people in the Netherlands submitted their first asylum application. That's 44 percent more than in 2021 and the highest number since 2015. Syrians once again made up the largest group of asylum seekers, the Central Bureau of Statistics reports based on figures from the Immigration and Nationality Department (IND).
Most asylum applications came in the summer months, with a peak in September. After that, the number decreased again.
More than 12,600 asylum seekers, more than a third of them, hold Syrian citizenship. In 2021 there were still 8,380. There were fewer Syrians applying for asylum here last year than at the previous peak in 2015. Then there were 18,700.
Afghans (2,730) and Turks (2,685) are the largest groups of asylum seekers after Syrians last year. The number of Afghan asylum seekers decreased by 9 per cent. The number of Turkish applications increased by 9% compared to 2021.
Ukrainians and Russians
In addition to asylum seekers, there were also about 87,000 displaced persons from Ukraine registered in the Netherlands at the end of December 2022. Ukrainians who fled the war do not have to formally apply for asylum in the Netherlands, as they are subject to the European Union. Temporary Protection Directive Autumn. This arrangement remains in effect until March 4, 2024, with an option to extend it for another year.
Since the war broke out in Ukraine at the end of February, there has been a sharp rise in the number of asylum applications from Ukrainians and Russians. 1,060 people of Ukrainian nationality have applied for asylum, compared to 70 in 2021. This mainly concerns people who do not receive protection under the European directive. At 590, there were three times more Russians than a year earlier.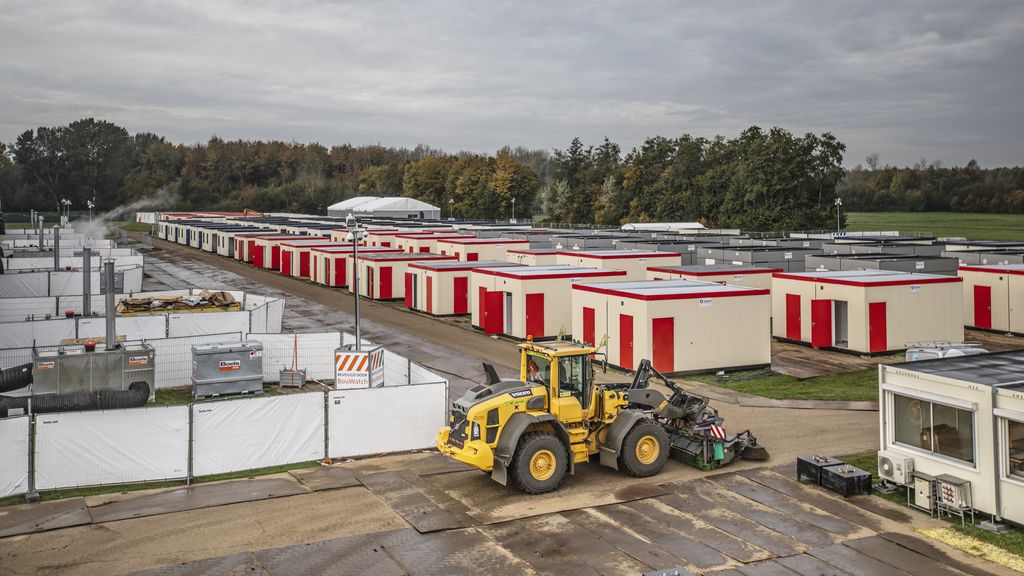 Statistics Netherlands also reported that 10,925 followed family members came to the Netherlands last year, an increase of 800 from the previous year. The following family members are family members of people who have been granted asylum.
Last year, it mainly concerned people of Syrian (7240) and Turkish (1095) nationalities. There was a decrease in the number of family members traveling from Eritrea and Yemen.
State Secretary Van der Burgh wanted to temporarily limit the influx of asylum seekers by delaying family reunification. Family members of status holders – asylum seekers who have been granted a residence permit – were not allowed to come to the Netherlands until six months after they had agreed to family reunification. They were only allowed to come earlier if a member of their family had previously obtained a home in Holland.
According to the administrative courts, this action violates international treaties. The case is now on appeal State CouncilIt is the highest administrative court, which is expected to issue a ruling in mid-February. Meanwhile, the procedure has been suspended and applications for family reunification will be processed as normal.
The number of shelters is very few
Van der Burgh wanted to limit the influx due to the lack of reception space and staff at the IND and the Central Asylum Reception Agency (COA). of accounts news hour It shows there is a risk of a shortage of 38,000 admissions places this spring. This is because more people are applying for asylum, but also because after the previous crisis cuts were made very quickly in reception and staff spaces.
Due to a shortage of places in regular asylum seekers centers, the COA had to arrange a lot of emergency accommodation last year. Municipalities also had to provide emergency shelter in crisis situations at all times. Almost half of all asylum seekers are now staying in such emergency (crisis) shelter.
Many contracts for shelters expire next spring. For example, the emergency shelter at the festival site in Biddinghuizen has to make way for festivals like Defqon1 and Lowlands.

"Lifelong zombie fanatic. Hardcore web practitioner. Thinker. Music expert. Unapologetic pop culture scholar."