King Willem-Alexander, Queen Máxima and Princess Amalia have arrived in Bonaire, the starting point for their tour of the Caribbean part of the kingdom. Edison Regna, deputy governor of the island, welcomed the royal family.
The three will remain on Bonaire until Monday morning, when, among other things, they will visit the so-called slave houses. Enslaved people who had to work in salt pans slept there. The small homes were built in the 1850's and symbolize the history of slavery on the island.
Pay attention to past slavery
After Bonaire, Willem-Alexander, Maxima and Amalia travel respectively to Aruba, Curaçao, Sint Maarten, Sint Eustatius and Saba. In Curaçao they will visit Kneipp's country house, on the former farm where resistance leader Tula unleashed a great revolution in 1795.
Orange also reflects on the island's slavery past in St. Eustatius. The Government Information Department had previously announced that this topic would be central to the royal visit to the Caribbean.
Oranjes arrived at Bonaire Airport around 4:30 pm local time. King Willem-Alexander, who holds a pilot's licence, was in the cockpit as co-pilot as usual: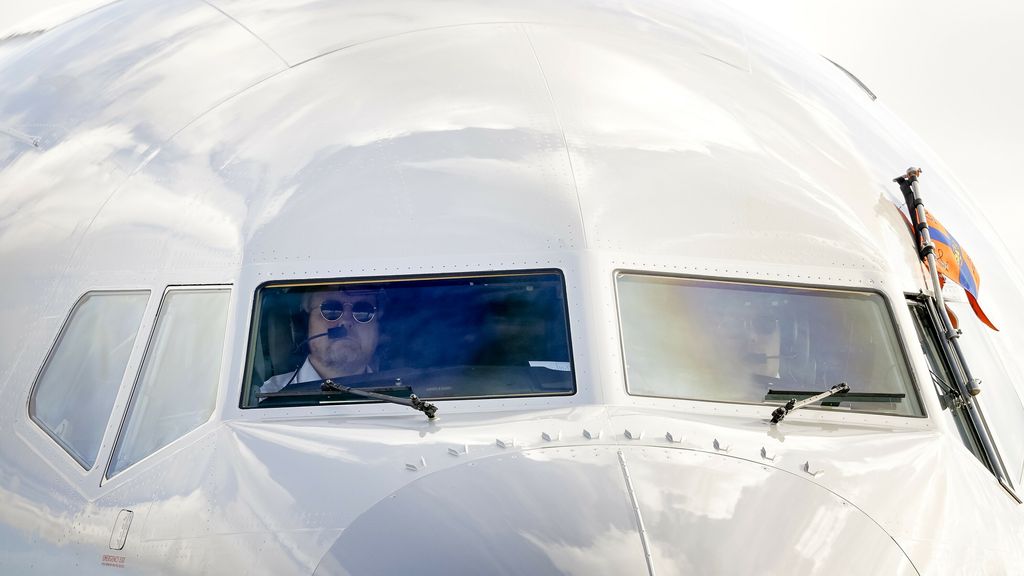 Orange arrives in Bonaire
In addition to activities related to the past of slavery, the royal party also visits sports institutions, cultural organizations, and nature parks. Their visit to Sint Maarten is mainly devoted to the reconstruction of the island after the devastating Hurricane Irma in 2017.
Thursday, February 9, is the last day of the cruise, which aims, among other things, to introduce Princess Amalia to the Caribbean. It is the first official trip of the Crown Prince.
Minister of State Van Hoevelin will travel for the kingdom's relations and digitization with the royal party.

"Unable to type with boxing gloves on. Freelance organizer. Avid analyst. Friendly troublemaker. Bacon junkie."