Long-running 'Free the Nipple' on Instagram and Facebook seems closer – January 18, 2023

Meta, the parent company of Facebook and Instagram, among others, appears to be closer to allowing female nipples on social media platforms. Currently, only men are allowed to display their bare nipples on Facebook and Instagram. The Oversight Board, an advisory body of academics, politicians, and journalists to Meta, recommended that Meta amend rules on adult nudity and sexual activity to "bring them in line with international human rights."
The reason is two Facebook posts by an American couple. The two people, both transgender and non-binary, posed with their torsos bare but with their nipples covered. Through the images, they drew attention to healthcare for transgender people and "top" surgery – an operation in which breasts are usually removed to make the body more compatible with the person's gender identity.
The images were flagged as inappropriate by Facebook users and then automatically removed from the platform by artificial intelligence. The couple objected to this, after which Meta finally returned the posts. In this case, the advisory body considers a policy based on such a strict distinction between male and female bodies that it is unclear what the rules are for people who do not fit either of these criteria.
The protest against the sanity surrounding nipples has been going on on the platforms of the American social media giant for ten years – in 2013 the #freethenipple campaign gained worldwide fame, and was supported by women such as Rihanna, Miley Cyrus and Lena Dunham. Virtual stickers in the form of male nipples have also been circulating for a while, which women can affix to their bare breasts – to make it clear that a nipple is just a nipple, regardless of gender.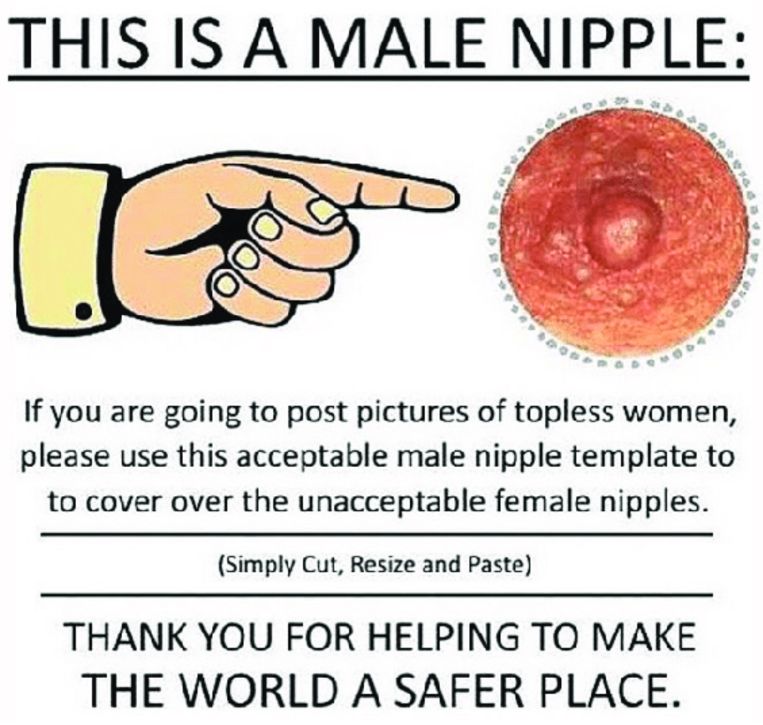 Ten years later, Meta now "welcomes" the advisory board's decision. The company has two months to respond publicly. (Simon Hermos)
US tech companies are in sharp decline: More than 150,000 people were laid off from 2022 to January 9, 2023

Lots of heads are rolling in the tech sector. According to online layoff tracker Layoffs.fyi, more than 150,000 people will be laid off at technology companies in the United States by 2022. The tree From the Corona pandemic, which led to massive purchases of laptops, game consoles and other technology, now seems to be over. Companies that have only recently enthusiastically recruited people are suddenly firing employees en masse.
The Wall Street Journal He did an analysis of layoffs in the technology sector at the beginning of this year: Retail and consumer technology are the hardest hit.
Technology-driven companies across all industries are laying off workers at the fastest pace since the Covid-19 pandemic began https://t.co/wsZCcTjyZl

– The Wall Street Journal (WSJ) January 3, 2023
In addition, many technology companies have announced significant layoffs. Amazon says it will fire 18,000 people across the board, and Facebook will soon be able to pack 11,000 people. Chipmaker Intel has not yet said how many people will have to leave, but it wants to save $3 billion this year, so it will also cut jobs. Microsoft laid off about 1,000 people in October.
The good news is that nearly 80 percent of laid-off tech workers have another employee within three months new post Find. People in this sector often possess the required qualifications and skills.
The wave of layoffs also appears to be arriving in the Netherlands with caution: Bol.com cut 300 jobs at its head office last month. Eindhoven-based software company Sendcloud has also laid off 40 employees – thus 10 percent of the staff. (Simon Hermos)
PlayStation comes with a special console for people with physical disabilities – January 6, 2023

Microsoft was with Xbox Adaptive Controller So far it's the only console maker to release a console for people with disabilities, but now PlayStation has one too with Project Leonardo announce. In collaboration with experts, disabled players and game developers, the new console for PS5 should remove barriers for people with disabilities.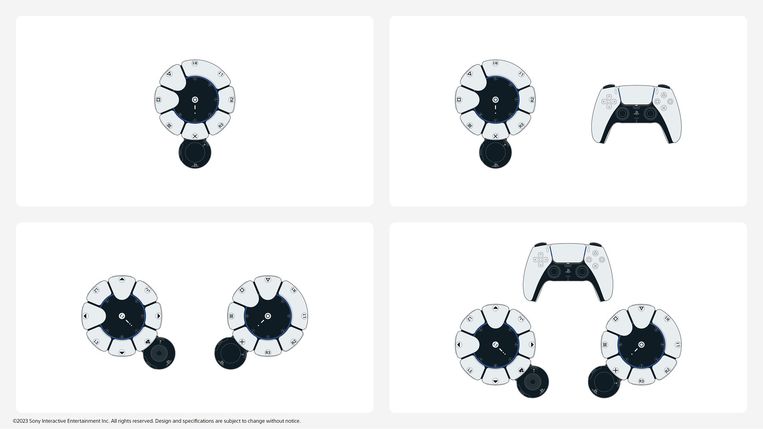 The controller has been developed in such a way that people can determine the position of the buttons themselves. All kinds of connectors can also be added to facilitate the operation of the console. A second player can assist with an additional controller to take over certain functions.
Accessibility is an increasingly important topic in the gaming world. That came God of War: Ragnarok All in all with a lot of features to adapt the game for people with low vision or physical disabilities.
However, hardware development has been delayed. Nintendo also doesn't make its own hardware that can be adapted to restrictions, though there are other manufacturers that sell special connectors or controllers to make the Switch more accessible, for example. Plus, for many gamers it's crucial because Sony could have also chosen to make the Xbox adaptive controller, which has been available for years and works well, available for the PlayStation. (Simon Hermos)
Hackers have leaked the email addresses of more than 200 million Twitter users – January 6, 2023

Hackers have stolen the addresses of more than 200 million Twitter users and posted them on an online hacker forum. So says Alon Gal, founder of the Israeli cybersecurity company HudsonRock. According to Gal, this leak will lead to a lot of hacks, phishing, and information dumps – and he calls it one of the biggest leaks he's ever seen.
The email addresses are likely to be acquired by the end of 2021, Writes Washington Post. This exploited a flaw in the Twitter system, which allowed people to automatically retrieve email addresses and phone numbers of users. At the time, Twitter said it discovered the bug in January 2022.
The leak therefore predates Musk's access to Twitter, but concerns about the security of the social medium have not diminished since he took office. Due to Twitter's wave of layoffs, only a fraction of the headcount now has to ensure the platform continues to operate safely and properly. According to him, the anger at Musk's austerity is so fierce that Twitter New York times On the verge of being fired from their Seattle office for non-payment of rent and people even bringing their own toilet paper to work.
Twitter reportedly stopped paying rent on its Seattle office, leading to it facing eviction. Janitorial and security services have been cut, and in some cases staff have resorted to bringing their own toilet paper to the office. https://t.co/xJybvTdEjy

– The New York Times (@nytimes) December 30, 2022
Twitter hasn't responded yet – Communications management has been cut back. (Simon Hermos)
More grumbling at Activision Blizzard: Workers form another union – December 28, 2022

It's still turbulent at Activision Blizzard game studio. After the US Financial Control Commission (FTC) and a group of gamers have already sued to prevent the studio from being bought by Microsoft, nearly sixty employees now want to create a union. These are the employees of Proletariat, the game developer that Activision bought in June this year to support the game World of Warcraft.
We are pleased to announce that the workers of the proletariat have asked the management to voluntarily recognize our union, the Alliance of the Workers of the Proletariat. 1/14 pic.twitter.com/JtYTCvJT5X

– Union of Proletariat Workers (CWA) (WeArePWA_CWA) December 27, 2022
It's the third time this year that Activision Blizzard employees have formed a union. This has already happened to Raven Software employees and Blizzard Albany acquired. However, what's unique about this case is that it involved a bunch of different employees – including designers, animators, producers, and quality staff. The other two federations consist only of quality controllers, who check for bugs in the game and usually charge a small amount of money for it.
At the beginning of this month, ZeniMax Studios employees said, among other things, games Skyrim And Drops to create a syndicate. Microsoft bought this studio last year for the equivalent of 7 billion euros. Creating a union within ZeniMax also means the first union within Microsoft. If the company continues to swallow Activision Blizzard, Microsoft could acquire three more syndicates.
The initiators of the new federation say they want to preserve the values ​​of the proletariat, after it was incorporated by Activision Blizzard. Among other things, they commit to enough days off, the freedom to always be able to work from home and good health insurance. They also want overtime not to be mandatory, and refusing to work overtime doesn't mean someone is receiving a negative appraisal at work.
Activision Blizzard says it has received the petition and has not yet responded. (Simon Hermos)
Gamers sue Microsoft to block Activision Blizzard takeover December 21, 2022

Less than two weeks ago, the Federal Trade Commission filed a case to prevent Microsoft from acquiring Activision Blizzard game studio (maker of games like Call of Duty and World of Warcraft) for only $70 billion. People from the US watchdog saw the move coming – but now ten players have sued the company. They fear that Microsoft, which has already bought several game studios, will monopolize the purchase of Activision Blizzard.
Americans can sue companies if they impede fair competition. Gamers argue that Microsoft and Activision are still competing with each other, because the game can be played on different platforms. Battle.net is Activision Blizzard's online channel where people can play free games or demos. Xbox, Microsoft's console, has Game Pass, which is a subscription service for playing games, and there's also a Microsoft Store. If Activision Blizzard were acquired by Microsoft, then Microsoft would be free to make one platform out of this — although, of course, it could already do that with the Microsoft Store and Game Pass.
Microsoft has already made that commitment Call of duty Also available for consoles of competitors Sony and Nintendo, if purchased by Activision Blizzard. However, not everyone believes in this. Earlier, Microsoft also promised the new installment of the popular fantasy series Sheikh's manuscripts (Mostly known as Skyrim) are available for other consoles, but now there's a persistent rumor that the game will be an Xbox exclusive after all. Gamer saw Microsoft describe the future game as "medium". According to Microsoft, small and large games are unattractive to market as exclusive games – small games find too little audience, and large games miss out on a lot of potential income. But the sweet spot in mid-sized games: True fans might be persuaded to buy an Xbox after all to be able to play the new sequel. To clarify: Skyrim It is one of the most popular games ever. (Simon Hermos)

"Infuriatingly humble social media buff. Twitter advocate. Writer. Internet nerd."