However, the last 35 migrants on board the relief ship Humanity 1 were allowed to enter Italy. In fact, the government did not allow them to put their feet on the beach when they were found to be "in good health" after a medical examination. The ship's captain then refused to leave the port of Catania in Sicily, where he was allowed to dock on the water last weekend after more than a week. He demanded that all immigrants be allowed to disembark.
Humanity 1 sails under the German flag. So the new right-wing government in Italy felt that Germany should take in the 179 migrants on board. Germany had just asked Italy to help the people on the ship.
Initially, 144 immigrants were disembarked because they were in poor health, a condition for Italy to receive them. Humanity 1 was then asked to leave the port, but the captain refused. Then the remaining migrants went on hunger strike.
safe haven
SOS Humanitarian, the relief organization that uses the ship to rescue migrants, is pleased that the last migrants have now been given a safe haven. "We are relieved that people can land," a spokesman told Reuters news agency.
The selection process, which includes only vulnerable migrants, has been heavily criticized by aid organizations. Nor did Italian politics remain silent: according to the opposition, the decisions were in violation of human rights and international norms. Leftist politician Abubakar Soumahoro argued that the government was playing a political game on the backs of traumatized people.
A group of activists sided with the migrants who were not allowed to disembark last weekend: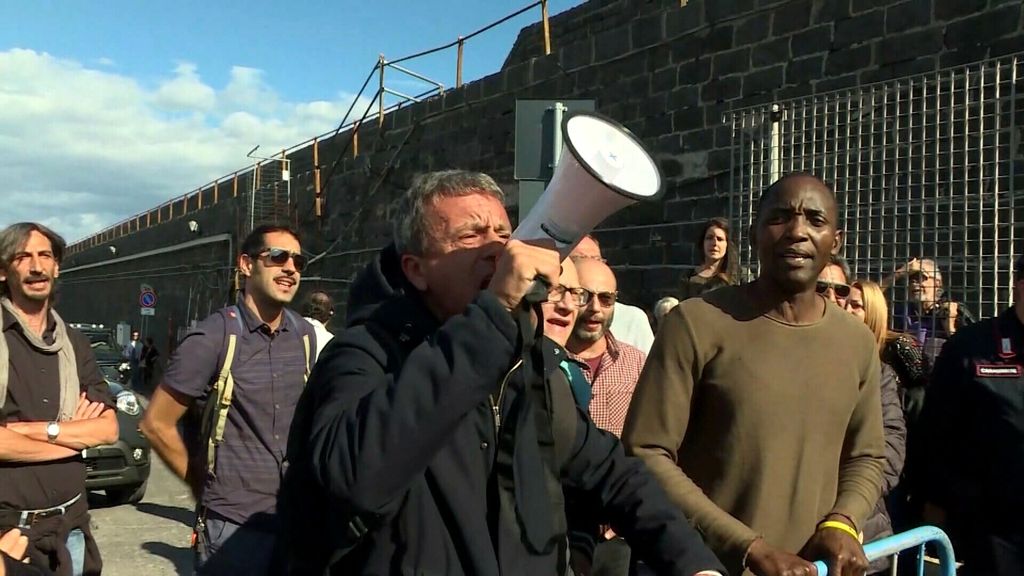 Activists defend migrants on board the aid ship: 'This is inhumane'
Three other NGO ships carrying migrants, including Geo Barents, docked off the Italian coast. That ship, which had more than 200 migrants on board, was also allowed to dock in Catania this weekend. After the selection process, a number of immigrants also had to stay on the ship, but they are now also allowed to enter Italy.
The Ocean Viking, sailing under the Norwegian flag, was not allowed to dock in Italy despite repeated requests. That ship eventually sailed to France.
90,000 immigrants
The number of migrants traveling by sea to Italy has risen sharply. So far this year there have been nearly 90,000 people, compared to about 57,000 in the same period last year.
Foreign Minister Tajani wants Brussels to find a solution to the migrant problem.

"Infuriatingly humble social media buff. Twitter advocate. Writer. Internet nerd."