April 26, 2023 – 8:00 PM – The World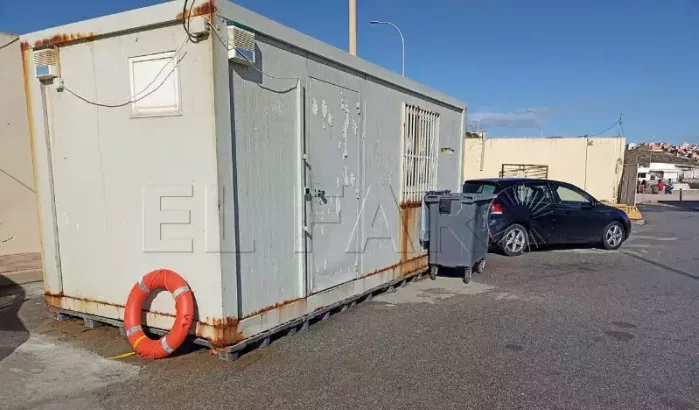 ©
John Iñárritu García, MP for EH Bildu, a left-wing political alliance in the Basque Country, questioned the interior minister in March about the mistreatment of Moroccan migrants waiting at the Taragal border to take them back to Morocco. This is the answer from the Spanish government.
In a letter, Iñárritu informed Pedro Sanchez's government that the Civil Guard would "lock in a container for hours" any Moroccan immigrant caught trying to enter Ceuta illegally. In his note, Iñárritu said, "It appears that the Moroccan authorities only accept their nationals at certain times of the day, which is why the Civil Guard chooses to detain migrants."
Also read: A Moroccan agent left the borders of migrants in Melilla
After this letter, the deputy sent a series of written questions to the Ministry of the Interior to check if the information had been verified, how long ago this practice began and how many Moroccan migrants had already been locked up in containers. Iñárritu also asked if the current protocol on returning migrants was being followed and if the government planned to launch an investigation.
In its response 30 days later, Moncloa Palace acknowledged the accuracy of the information and stated that the "facility" and not the "container" enabled migrants to have "protection from the weather". It was put into operation "in the second half of 2021," with a capacity of "twenty-eight cubic meters," and it has "lights," as well as "several toilets," according to the executive authority.
Read also: Morocco: 4,500 migrants voluntarily returned to their country
The Ministry of the Interior added that Moroccan immigrants residing there "are received with water, food and dry clothes, and are examined by the Red Cross if necessary. In addition, if circumstances require it, we carry out medical evacuations." Regarding the return protocol, the government welcomes the "active and frank cooperation of Morocco, which will be notified immediately" to ask its agents "to go to the site to retrieve the migrants."

"Infuriatingly humble social media buff. Twitter advocate. Writer. Internet nerd."