There was a collective moment on NHL Twitter Sunday night where we learned what the return on the Tanner Jeannot trade was.
The Lightning sent defenseman Cal Foot, his first-round pick in 2025 (top 10 protected) and his second-round pick in 2024 to the Predators, as well as third-, fourth-, and fifth-round picks in 2023.
So, as noted on Twitter, one draft pick for each of Janu's five goals this season.
Here's the thing: If there's any team that benefits from the doubt, it's Team Lightning. It's a very smart front office, and found these players feeling very strongly that they will fit into the team and pay whatever price it takes. This lines up perfectly with previous deals for Blake Coleman, Barclay Goudreau, Nick Paul and Brandon Hagel.
It saw three consecutive trips to the Stanley Cup Final, including two titles.
Were you shocked at first by the price paid? naturally. But then I thought, "Well, I think Lightning General Manager Julien BriseBois feels very strongly about this player who's a good fit for his team."
Jano, a restricted free agent this summer, scored 24 goals last season and made $800,000. So there is this one as well.
I asked a few competing front office executives what they thought of the trade on Monday morning. This is what they said:
Implementation Team #1: "First of all, a great comeback for Nashville. I love Ginot as a player. A good centre-six winger brings size and some heft with a grit and secondary attack to the line-up. Did Tampa pay too much? definitely. Did they overpay? Yeah…but in the end they've done it before and had success. Credit to Julien. They have an identity and do a really good job of finding the pieces to fill needs and who play with that identity.
"And they have a record of re-signing these kinds of acquisitions and if they do that with Gino, that will offset the cost."
Implementation Team #2: Tampa has gone back to its familiar book and added a forward at the deadline who injects more grit and snarl, and some scoring ability, into their already strong offensive lineup. I've worked in the past with Goodrow, Coleman, Paul and Hagel. The cost may be somewhat steep, but on Over the years, their players have played a lot of play-offs and probably needed another injection that a player like Ginot would bring in. Based on their history, as well as where they might be in their circuit, this was an excellent addition for them."
Implementation Team #3: "Amazing. Davy Boyle's swan song. An unreal Nashville comeback. When I read it… I'm still waiting for someone to say it was a typo."
So yeah, it was an overpayment, but the bottom line for Tampa Bay is that all of the draft picks that were traded had zero chance of actually being in the Lightning lineup while the current center was led by Nikita Kucherov, Andrei Vasilevsky, Stephen Stamkos, Brayden Point, and Anthony Cirelli and Victor Hedman are trying to win more championships. First round pick in 2025 (top 10 protected), pick two years from now, maybe an NHL player in 2028 or 2029?
Lacking experimental capital, Tampa Bay made the decision that they would have to go above quantity over quality in their efforts to acquire a player they coveted.
And that's what they did.
Could it backfire? naturally. Perhaps these elites aren't aging as well as the front office hopes and not having a lot of picks in the next few years coming back to haunt them and this team in about four years is a disaster.
But I know how I would feel if I were a player in the Tampa Bay locker room today: Let's go.
What a grind.
It's the first thing that comes to mind when I think about the amount of work Sharks General Manager Mike Greer and his staff have put into this operation over the past few weeks.
Did they finally pick the right package to go with New Jersey over eventual offerings from Vegas and Carolina?
I mean, let's revisit that in five years. But there is no denying that Jarir has scouted the market thoroughly.
Don't forget that other teams like the Blues and Jets had talks with San Jose on Mayer before it petered out. The Maple Leafs checked in a few weeks ago before going the Ryan O'Reilly route. There were other teams, too.
Legs tried valiantly over the past 10 days, in particular. One of their final performances had a six-piece, including a first-round pick and a second-round pick, as well as projections. But the one young player they didn't give in to was Russia's Alexander Nikishin. It might have been a game changer had Carolina included him in the pack, but I don't blame the Canes for wanting to keep him. They have big plans for him.
What also surprised me was that according to my TSN colleague Darren Dreger, the Golden Knights were still up for Mayer even after the acquisition of Ivan Barbashev on Sunday. Wasn't that a thing, getting both Barbashev and Meyer. This also tells me that the Golden Knights are not finished yet.
But in the end, Devils GM Tom Fitzgerald never relented. He's been in San Jose consistently the past few weeks, since he was obviously going way back like an interview I did in late January. He was willing to be all he could to get a top six winger as long as it was a hockey deal, not a lease. Which of course exclaimed Meyer.
Here's something to remember about Fitzgerald: Last August, he tried really hard to enter Matthew Tkachuk's trade sweepstakes, but unfortunately for him, the Devils didn't make it into Tkachuk's shortlist. Fitzgerald also spoke to Johnny Goudreau's camp when free agency opened last July.
Neither of those materialized, but I remember filing that away because it gave me the impression the Devils would again take a big swing of a top-six winger when the moment presented itself.
Explosion. mission accomplished.
The Devils have yet to re-sign Meyer, a restricted free agent this offseason with a qualifying offer of $10 million. This will be a huge priority. And they have to sign Jesper Pratt, too.
If Fitzgerald can pull off both of those things, you're looking at a Devils team that could prove to be a sustainable contender for years to come.
(Photo by Tanner Ginot and Timo Meyer: John Russell/NHLI via Getty Images)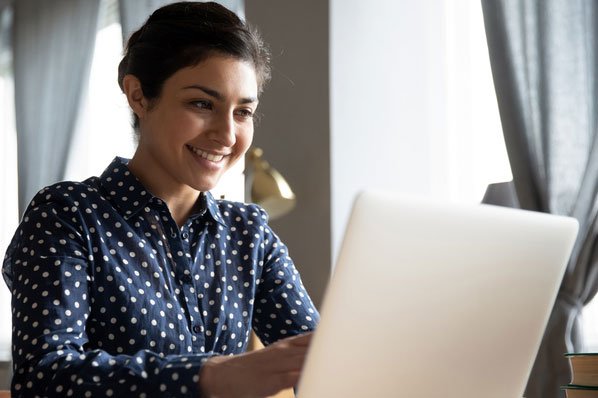 "Prone to fits of apathy. Introvert. Award-winning internet evangelist. Extreme beer expert."