This is the digital version of Until Saturday. Sign up here to receive it daily in your inbox.
Will this week live up to the hype?
Let's find out the best matches to watch until Saturday…
---
Week 11 schedule
From tame to gorgeous
Implications for the College Football Playoff
Noon: No. 3 Michigan (9-0, 6-0 Big Ten) at No. 10 Penn State (8-1, 5-1), noon, Fox: It's time for the Wolverines season to start! Let's hope Penn State looks different than it did against Ohio State because they desperately need this win. The Wolverines have passed the eye test, but can they finally put a win on their resume? Naturally, the sign-stealing saga looms over every Michigan game.
Afternoon: No. 18 Utah (7-2, 4-2 Pac-12) at No. 5 Washington (9-0, 6-0), 3:30 p.m., Fox: The Huskies were criticized after some less-than-spectacular wins against Arizona State and Stanford. But after a 52-point loss at USC — which was followed by the Trojans' firing of defensive coordinator Alex Grinch — Washington has a chance to break into the top four in the College Football Playoff rankings with resume-boosting opportunities against Utah and Oregon State (No. 12). On deck.
Primetime: No. 9 Ole Miss (8-1, 5-1 SEC) at No. 2 Georgia (9-0, 6-0), 7 p.m., ESPN: It's like this person has flown under the radar for no good reason. The Dawgs will face the best offense they have seen this season, led by QB Jaxson Dart and RB Quinshon Judkins.
Set of 5 spotlights
EARLY: Old Dominion (4-5) at Liberty (9-0), 1 p.m., ESPN+: Old Dominion lost last week after Coastal Carolina scored the go-ahead touchdown with 23 seconds left. This was the Monarchs' eighth straight game decided by one score. ODU only lost by a field goal to G5's James Madison, but could that cause a scare for a Liberty offense that ranks in the top five nationally in yards per game?
Afternoon: Texas State (6-3, 3-2 Sun Belt) at Coastal Carolina (6-3, 4-2), 3:30 p.m., ESPN+: Coastal Carolina will likely be without starting QB Grayson McCall, and backup Jarrett Guest is questionable. But Ethan Vasco did a good job of leading the Chanticleers to a come-from-behind win last week.
Tonight (Friday): Wyoming (6-3, 4-2 MWC) at UNLV (7-2, 4-1), 10:45 p.m., FS1: The Rebels had a 56-14 win over New Mexico last week and lead the Mountain West with 36.7 points per game. The Cowboys reached bowl eligibility by snapping a two-game losing skid last week. (More on UNLV coming soon.)*
Good trick-or-treating (plus: action scale from tame 🤯 to awesome 🤯🤯🤯🤯)
Back: No. 8 Alabama (8-1, 6-0 SEC) at Kentucky (6-3, 3-3), ESPN: The buzz is back for the Crimson Tide, and Jalen Milroe stepped up in a big way in a 42-28 win over LSU last week. Can the Tide jump into CFP contention? First, they will have to overcome a battle-tested Kentucky team against Georgia, Missouri and Tennessee. Working scale: 🤯
Afternoon: No. 13 Tennessee (7-2, 3-2 SEC) at No. 14 Missouri (7-2, 3-2), 3:30 p.m., CBS: The Vols have won their last four games against the Tigers, winning last year's game by a score of 66-24. This game probably won't have a huge impact on the SEC title race, but it certainly looks like one of the most exciting games of the weekend. And just imagine if it was 2024. Working scale: 🤯🤯🤯🤯
Primetime: USC (7-3, 5-2 Pac-12) at No. 6 Oregon (8-1, 5-1), 10:30 p.m., Fox: Maybe the Trojans will feel more settled after firing Grinch. They will need to be ready against an Oregon offense that leads the nation in scoring. But again, USC is right behind the Ducks, scoring 45.5 points per game. I expect both QBs to light it up. Working scale: 🤯🤯🤯
*And about that game between Wyoming and UNLV…the Rebels were cruising under Barry Odom. The Athletic's Bruce Feldman spoke to UNLV's coach about the transformation from the Mountain West to one of the most interesting teams of the season.
---
Feldman files
The next player mentality fuels UNLV
Since 2000, UNLV has had just one winning season, and that was a decade ago. The Rebels have not won more than eight games in a season since 1984 when Harvey Hyde led them to an 11-2 season while playing in the Pacific Coast Athletic Association.
In Odom's first season, UNLV emerged as one of the best stories of the season. Despite all sorts of injuries, including injuries to their starting quarterbacks early in the year and to their two best defensive players three weeks ago, the Rebels have kept rolling.
Odom has grown quite a bit since his first stint as head coach at Mizzou. Tell The athlete That he learned from his days at Arkansas for Sam Pittman, who took some of the lessons he learned from Kirby Smart at Georgia about how to truly practice and cultivate the culture of the next player.
"Everyone in our program got equal reps," Odom said. "It doesn't matter if you're a first-team player or a fourth-team player."
Another layer of the next man up mentality on Odom's staff occurred when Bobby Petrino withdrew a few weeks after being hired by Odom to become the offensive coordinator at Texas A&M.
Odom pivoted and Brennan hired Marion, the architect of what he calls the Go-Go offense. backup QB For Rebels, Freshman Jayden Maiava has shinedcompleting 65 percent of his passes with a 10-4 TD-INT ratio, and a program that had never scored more than 40 points in three straight games had done so four straight and just scored 56 points at New Mexico.
It is worth noting that Marion's offense is far superior to Petrino's at A&M. Both OCs had to rely on backup QBs, although Max Johnson, Petrino's QB, had been an SEC starter before at LSU.
the The Rebels finished 16th in the nation in scoring After ranking 76th in 2022. They are 16th in rushing70 points over last year. UNLV ranks fifth in the country in third down offense, Up from 116th place last year, and No. 17 in red zone offense, Up from number 59.
The next two weeks are a test to see how much the Rebels have improved. They face Wyoming on Friday and then visit 8-1 Air Force next weekend.
Texas quarterback Quinn Ewers He will start Saturday against TCU after missing the last two games while recovering from a right shoulder injury.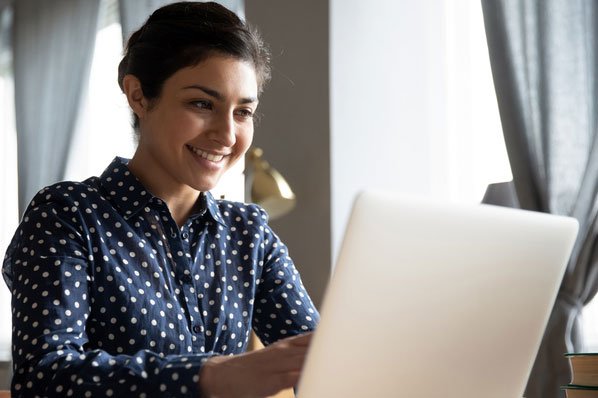 "Prone to fits of apathy. Introvert. Award-winning internet evangelist. Extreme beer expert."