Nearly 100,000 Russians have traveled to neighboring Kazakhstan since last Wednesday. It seems that they are therefore trying to avoid the partial mobilization announced by President Vladimir Putin. Authorities in Kazakhstan have stated that the country is struggling to absorb the group. Many hotels and hostels have been fully booked and rents have gone up.
Some Kazakhs are now demanding the temporary closure of the border with Russia, but President Kassym-Jomart Tokayev does not intend to do so. "Most of them were forced to leave because of the desperate situation," he said in a speech. We have to take care of them and ensure their safety."
He said that Tokayev will discuss the situation with Moscow. His interior minister said he wanted to shorten the period during which Russians could stay in Kazakhstan without a visa or passport. Kazakhstan and Russia share a border of 7,600 km, which is the second longest border in the world.
A large Russian minority lives in the former Soviet country. Russian is widely spoken in the country. However, Kazakhstan is falling behind when it comes to the war in Ukraine.
Putin's partial mobilization calls for about 300,000 reservists to join the fight against Ukraine. Many Russians fear that this is only the beginning and that many conscripts will have to report to the front later.
A satellite image of long lines of cars and trucks on their way to the Georgia-Russia border.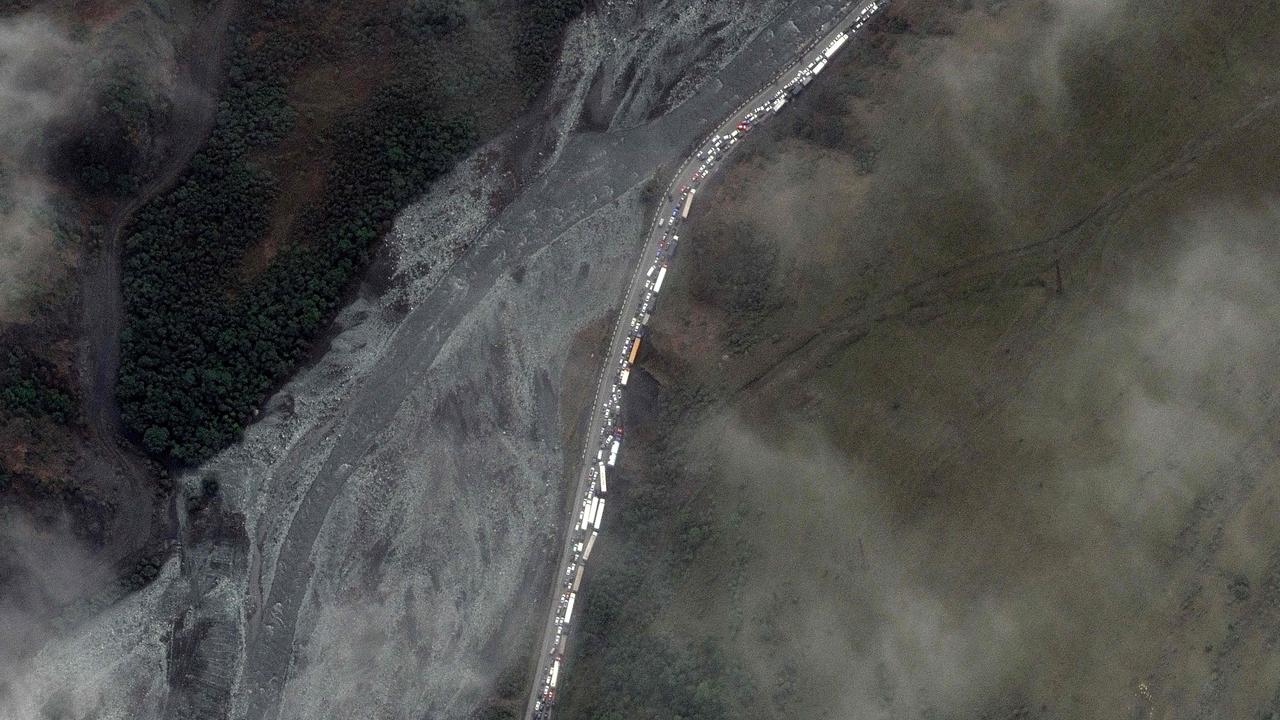 Other neighboring countries have also reported an increase in the number of Russians fleeing
To avoid this, Russians travel not only to Kazakhstan. Other countries, such as Georgia and Finland, have also reported increased numbers of Russians at the border.
In Georgia, for example, the number of Russian arrivals has doubled since Putin's invitation. About ten thousand Russians arrive there every day. They can stay in Georgia for one year without a visa.
Finland is seeing an 80 percent increase. Last weekend, nearly 17,000 Russians crossed the border between Russia and Finland. The Finnish government is stricter in dealing with them. Those with a tourist visa are not allowed to enter the country, although there are sometimes exceptions on humanitarian grounds. Finland fears becoming a transitional country to flee from the Russians.

"Infuriatingly humble social media buff. Twitter advocate. Writer. Internet nerd."