When Jay Hook delivered Mike Piazza's first celebratory show on Saturday night, he demonstrated the Mets' newfound ability to celebrate the entirety of the franchise's 60-year history in one big event.
The stadium that came before the team 3-0 win Over the Colorado Rockies, the first bowler to win a game in Mets history threw it and was greeted by a Mets-hated catcher on his Hall of Fame plaque. He put on a neat arc on the club's first old day since 1994, an event that proved to be one of the many highlights of the weekend in which the top-ranked won three of four from the visiting Rookie, and finished with a 1-0 loss on Sunday.
Saturday's event welcomed Mets greats from every generation at Citifield and featured a three-round fair with fan favorites such as Dwight Godin, Keith Hernandez, Daryl Strawberry, Pedro Martinez and Ed Cranibull. Mets fans, old and young, had extra fun when they witnessed the sudden retirement of Willie Mays' number 24 jersey.
The celebrations served to highlight how much history the Mets should cherish – and how rare it was to do so before Stephen Cohen took over as team owner.
"I am happy for the organization. I am happy for Steve and his wife Alex," said Strawberry. "I am happy with what they are doing here, they bring a different atmosphere to Queens. I think it's important when you play in New York City that your team is marketed the right way. I think they're doing that by having an event like this."
A number of Mets University alumni shared the feelings of the strawberry. Bobby Valentine, team manager from 1996 to 2002, called the day "late," while Ron Soboda, a defensive back from the 1969 Miracle Mets, called it a "missing piece."
"If your team doesn't have a connection to its legacy, what are you?" Soboda said. "This new property, with Steve Cohen, has embraced this again, and I'm amazed to death that I admire all these guys."
While most of the former Mets members avoided direct implications, the subtext behind much of the Old-Timers' Day discussion was a comparison of how things were handled under the Wilpon family, the team's former majority owners, who rarely honor the team's former players.
"It's great to see him because he did what the fans wanted," Godin said of Cohen. "He's got it, and that's it. You feel like you're a part of something."
Godin said he didn't want to shoot anyone. But "now, the ownership is more invested in everything."
Not everyone was polite Ray Knight, the third police officer to score a win in Game Six of the 1986 World Championships, was candid in his assessment. "I love the New York Mets," he said. "I don't like Wilpon."
Knight, who was named the Most Valuable Player in that World Series, recalled his departure from the Mets and how that left a bitter taste in his mouth. Remember, he was called into General Manager Frank Kashin's office prior to that year's tournament parade. Cashen offered him only a $5,000 raise, which Knight didn't think reflected his post-season heroics or his usual strong season.
Knight ended up in Baltimore on a $600,000 deal in 1987 and ended his career in Detroit in 1988.
On Saturday, Knight admitted that the way his Mets career ended still hurt him. But he also saw an entirely new process in Flushing, and eagerly accepted his invitation on Old-Timers' Day.
"This organization is completely different than it was when I was here," Knight said. "There are new kids in town, there's no doubt about it. It starts at the top. It always starts at the top."
While most Veterans spoke of a new appreciation for the past, Hawke came to Wilbones' defense, at least in part, after speaking to Fred Welbone, the family's head, prior to the event.
"They cared about that kind of thing too," Hawke said when asked if the Cohen-Mets paid more attention to the past than the previous ownership. "It's just, who's suggesting you have something like that, you know? I think Cohen did it because he had people complaining or something."
Hawk, 85, attended Citi Field for the first time on Saturday.
There's no doubt that Cohen has done his best in nostalgia — and spending — since completing his purchase of the team. The Mets recently held days to pay tribute to Hernandez and Jill Hodges, and the team honored Jay Horowitz, the team's longtime PR manager. The Mets also held an elaborate ceremony to unveil the Tom Seaver statue at Citi Field in April, although this statue was commissioned under the Wilpons.
Cohen has been involved in smaller fan service work, such as bringing back the team's black jerseys in 1998.
"They're reaching out to their fans and saying we have a lot of history here," Strawberry said. "You have to accept that, and I think that's what they do."
Saturday was always on the cusp of that, but the Mets took an extra step when they retired the Miss jersey number. The decision, which was not announced before the match, came with a tribute video and a letter from the Hall of Famer, who was unable to attend after undergoing a hip replacement a few months ago. Michael, Mays' son, said the move was "a long time coming."
A great player for the Giants, in both New York and San Francisco, Mays spent the 1972 and 1973 seasons with the Mets before retiring. But Mets founder Joan Payson wanted Mays to end his career in New York City, and promised the Mets would retire his number. She passed away in 1975, leaving her promise unfulfilled until now.
"There has been a 50-year gap, if you will, between the promise made and the promise kept," said Mets president Sandy Alderson. "And we felt that on this occasion today, in light of all the players we have here, all generations, this is the time to make good on that promise."
"Her promises to him were important, so for it to come to fruition like this, something was undone," Michael Mays added.
Mets fans, and seniors huddled together, can say the same about the franchise leaning back in the past.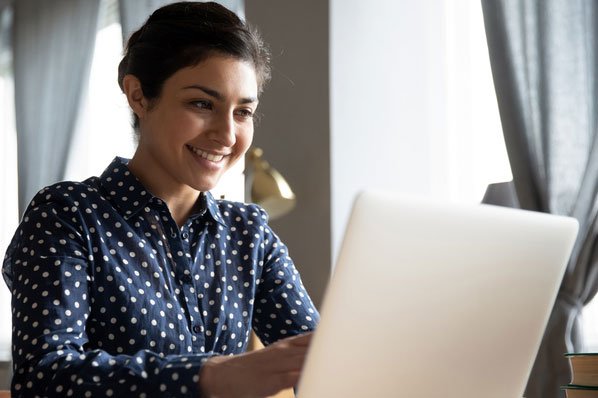 "Prone to fits of apathy. Introvert. Award-winning internet evangelist. Extreme beer expert."