Joe Kapp, one of the toughest and most endearing characters in Vikings history, died Monday after 85 years of never walking away from a fight, never taking the easy way out, and never running out of bounds when the wisest thing for a quarterback to do was… Head to the safety of the nearest side line.
Kapp, who had battled dementia for the last 15 years of his life, was 31 in the fall of 1969 when he kept telling anyone and everyone who asked that his success hinged on all 40 players on the roster putting in a full 60-minute effort. The "40 for 60" slogan became the battle cry of a Vikings team that went 12-1 while scoring a league-leading 379 points and allowing 133 league-high points en route to the franchise's first Super Bowls in eight seasons.
"Joe was one of the most dedicated players on the team I think I've ever played with," said former fullback Dave Osborne, who was with the Vikings during Kapp's three-year stint from 1967-1969. "He was a quarterback who didn't care if he completed a pass or gained a yard because all he cared about was, 'Did we win the game?'"
Arguably the biggest win in franchise history — the 1969 NFL Championship game against the Cleveland Browns at Met Stadium — came with a classic Kapp moment that has been revived countless times over the past half century, and more.
"Oh yeah, I remember that," said Osborne.
Kapp slipped back to pass near midfield. He looked to the left, but his receivers were covered. Then he saw an opening around the right end so that his legs could reach it.
"Joe wasn't exactly the fastest man or the greatest athlete I've ever seen," Osborne said. "But no one worked harder."
Kapp affected beyond the line of scrimmage as linebacker Jim Houston closed in on the batter. Kapp could cut right through the seam, but that wasn't what it was.
Once described as "The Toughest Chicano" in a headline from Sports Illustrated, Kapp is a tough-talking, tequila-loving, fist-and-flyer. Locally, it was called several things, including the notable Midwestern "Hennepin Avenue Joe" modeled on Namath's craze "Broadway Joe" from that same era.
So "Hennepin Avenue Joe" didn't make it to the sideline. Turn towards Houston.
"I put all my moves on him," Capp said years later. "both of them".
Houston didn't buy either of those things, so Kapp tried to hold him back. Kapp's knee hit Houston's helmet. Houston fell face first, got out before hitting the ground, and that was over for the day. Turning his head over heels, Cap got up and headed back to the assembly.
"I think I hit him with my bags," Kapp wrote for Sports Illustrated at the time.
The Vikings needed a quarterback in 1967, when Fran Tarkenton was traded to the Giants with Bud Grant coming in from the CFL as head coach. General Manager Jim Finks returned to his CFL roots and signed Kapp.
Kapp was a star player at Cal, at the age of 18y– An accurate selection for Washington in 1959. He never played there, joining Finks with the Calgary Stampeders.
Bud and Joe went 3-8-3 in 1967. A year later, they went 8-6 and made the playoffs for the first time in franchise history. They lost to Baltimore in the opening game.
The Vikings opened the 1969 season with losses to Tarkenton and the Giants. A 12-game winning streak began the following week when the Vikings beat Baltimore 52-14 as Kapp threw seven touchdown passes—an NFL record he still shares with seven others.
"I did the attack," Kapp told the Star Tribune after the match. "I've looked at more film than anyone else despite a reputation for spending all my free time at Duff's Bar."
Kapp would go on to become the first Vikings quarterback to win a playoff game, defeating the Rams 23-20 on December 27, 1969 at Met Stadium.
"Guys like Joe Kapp are the cornerstone that the Minnesota Vikings franchise has been built on," said Mark Wilf, current Vikings president and co-owner.
Of course, the Vikings were upset with the Chiefs in Super Bowl IV. Kapp never played with them again.
With his contract, Kapp and his agent, John Elliott Cooke, demanded a five-year, $1.25 million contract with $250,000 up front. The Vikings have denied Kapp rights so far because of the "Rozelle Rule," which essentially eliminated free agency by allowing Commissioner Pete Rozelle to set the unbearable compensation a team had to pay to acquire unsigned players from another team.
Kapp was traded to the Patriots during the 1970 season for a first-round pick in 1972 and safety John Charles. Kapp went 1-9 in Boston, dropped out of training camp in 1971 and filed a $2 million lawsuit against the NFL and Rozelle. Capp won arguing that the "Rozelle rule" was unfair, but he was awarded no damages and never played again.
The NFL was forced to drop this rule in 1976 thanks to Kapp's efforts.
"Joe brought people together, and that's a testament to his personality," said Clinton Jones, a former Vikings teammate. "He sets an example and sacrifices for others."
Cap once endeared himself to his teammates off the field in a way he speaks of to this day. This came during the team's banquet in 1969.
"They tried to give him a trophy for the best player on the team that year," Osborne said. He got up there and said, 'There's no more valuable Vikings on this team. Everyone is the most valuable player. Then he put the cup back and walked off the stage. That was Joe."
Kapp is the only player to lead his team to the Rose Bowl (Cal lost to Iowa in 1958), the Gray Cup (won and lost with the BC Lions) and the Super Bowl.
In 2016, Capp publicly admitted to having Alzheimer's, telling a reporter, "Every day I live forgetfulness. I have orthotics on both of my shoes."
At the time, Capp pledged to donate his brain for medical research after his death and his son confirmed Tuesday that he would go to UCSD School of Medicine.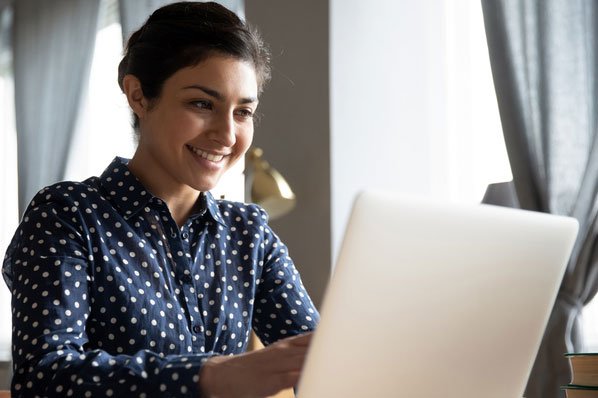 "Prone to fits of apathy. Introvert. Award-winning internet evangelist. Extreme beer expert."