The samurai, the noble warrior of feudal Japan, has fascinated me ever since I made a valiant attempt to read James Clavell's shogun when I was eight years old. Unfortunately, the 1,152 pages about the first Englishman to arrive in Japan in 1600 were too much for my childish mind to ask for, but fortunately Takashi Matsuoka's Cloud of Sparrows (simply called "Samurai" in Dutch) suited me better. . This story is about what happens 250 years after the meeting between East and West and is a bit like The Last Samurai, that movie starring Tom Cruise.
Driven by my brother's enthusiasm, the samurai's magic later turns to renegade ronin and ventures into Eric van Lostpäder's The Ninja. Well, it was not for nothing that this guy had such a horny-sounding last name and the many intricate sex scenes in this book gave my affected face a slight shock. However, the seed was sown, and although I found the third chapter of Ghost of Tsushima a bit disappointing, I couldn't ignore the new calling of the samurai/ron life in the director's story. Atter Traveler in and out of Iki Island!
Yes, at the end of Ghost of Tsushima I was playing a little against my will. I didn't like the last part of the island as much as the first two, the combat was made so easy because of all the upgrades and as far as these upgrades are concerned: they were hardly profitable. Sucker Punchs For the most part the great samurai-Assassin's Creed would have been about ten hours shorter in my opinion which is partly why I No gold award gave. But even so, it was very easy to get back into the game after completing everything except for one trophy a year ago (I skipped the Legends update).
My love for Japan and the fascination with samurai and ninja instilled in my childhood plays a role, of course, but Ghost of Tsushima: Director's Cut immediately caught up to me again. The fight took some getting used to after the samurai vacation, but by the time Jin Sakai left for Iki Island to fight a new threat called the Eagle, I was at least 80% engaged. This is of course partly due to the awesomeness, because Japan is also incredibly beautiful on Iki – although I can't say the PS5 update does that more than that. As far as my naked eyes can see, there are heights from 1800px to 2160px, and that's it. Fortunately, this game could not get better. I immediately started using Photo Mode frequently again, because it was impossible to pull off beautiful photos.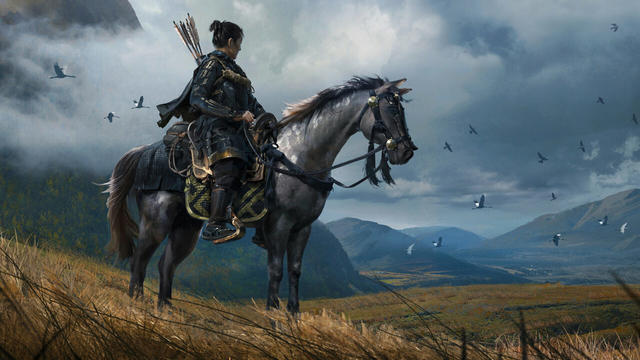 In addition to the graphical update, the PS5 special edition of Ghost of Tsushima has enhanced 3D audio and also pulls all kinds of audio tricks with DualSense. This is a lot of fun, and combined with the haptic feedback, it gives you a little extra immersion, although I don't think it's weird to turn it off right away because it's distracting, especially when you have headphones on. Moreover, Japanese lip sync has been modified, so that characters better form their digital face around Japanese words, making this language option more desirable. Keep in mind: you miss the narrative stuff a little easier if you don't understand Japanese, especially the information given in settlements by non-playable characters which are often untranslated.
Thus, the technical tweaks in Ghost of Iki aren't as overwhelming as in Marvel's Spider-Man Remastered, but are enough to remind you that you're playing on your new PlayStation. In any case, the most important thing about Ghost of Tsushima: Director's Cut in my opinion is the additional content that the owner of the PS4 version gets for 20 euros, because Tales of Iki is certainly no small plus. The "Cut" from the title suggests that it doesn't make sense that Sony would prefer not to be on it, but this new island certainly isn't something that should have been left on the Sucker Punch editing room floor.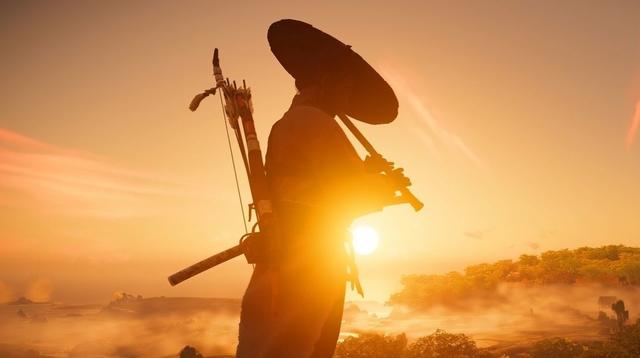 I don't know if you noticed, but Ghost of Tsushima left a big topic in terms of story. As game players may remember (and if you haven't played GoT yet, skip this paragraph), main character Jin Sakai's father was murdered in front of his young son, something that samurai obviously don't see in the game settled in cold clothes. On the island of Iki, Jin delves deeper into his personal past, and the traumatic experience is further discussed, because he once visited his father, the real island on the coast of Tsushima. In Tales of Iki, you can see flashbacks many times or already become a part of them, which complements Jin's personal past. With this, the Japanese have about 300% more background information than the average game character (no offense, Eli and Joel).
Since we learned how Jin's father, Lord Kazumasa Sakai, passed away at the beginning of Ghost of Tsushima, it actually seems like Sucker Punch had a well-crafted plan for that extra content. This isn't an empty addition, an honest side adventure, but an integral part of Jane's personal journey. So while adding an extra island is of course lesson 1.01 on how to introduce DLC to an open world game, Tales of Iki isn't a cliched part of the extra content. Unfortunately, there are a number of pitfalls that you fall into.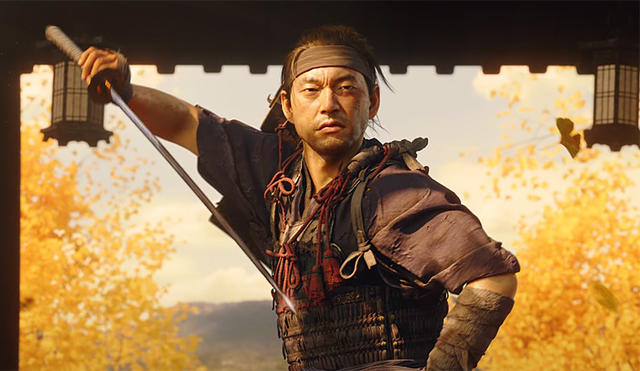 You know the feeling: you've lived an open world game, you've arranged all the upgrades, you have every kind of armor and a lot of money in your pocket. If there is an expansion, you want something to upgrade and buy again, because that gold is burning a hole in your bag! Unfortunately, Ghost of Iki doesn't offer a lot of extras in that area: there are some new armor to unlock and upgrade and you can also lose some progress points in new skill trees, but you really have to give up the rpg a bit in this content. Iki tales are about exploration and therefore a fun journey of discovery, just like the first act of Tsushima Ghost.
Iki is full of inspiring places to make Haiku and yes, you can also chop beautiful bamboo again, but there's also – surprisingly enough – plenty of new side activities. I especially liked the places where Jin thinks about his mother's flute lessons and plays a tune. With this flute game, in which you have to move your controller up and down to keep a glowing dot within the path, you lure an animal towards you that you can finally pet. D'aawww! No, it's not an impressive example of using a DualSense, because I think the DualShock 3 already had that functionality, but as pets and pets instead of shooting, I can only applaud – which is also darn atmospheric.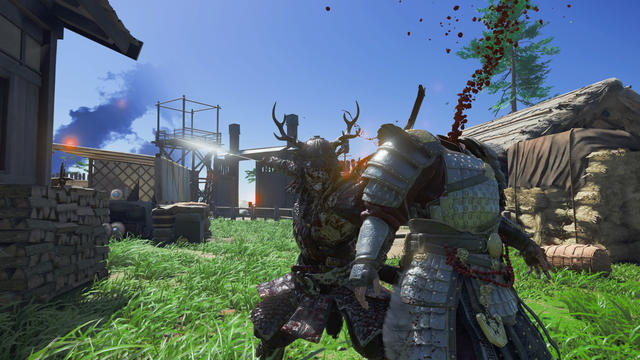 The third chapter of Ghost of Tsushima doesn't captivate me anymore, but it does lessen my fascination with samurai. The director's cut is a wonderful reminder of how the honor of these Japanese warriors can be central to beautiful and intriguing stories about that captivating feudal period of one of the most beautiful countries in the world. And again, I'm really planning to see another Kurosawa movie. First I play the flute and think of my mother…

"Lifelong zombie fanatic. Hardcore web practitioner. Thinker. Music expert. Unapologetic pop culture scholar."