street. LOUIS – Marc-Andre Fleury was about to be surrounded by reporters late Wednesday night, which is when I was about to get into a goalkeeper fight.
Fleury's Wild partner, goalkeeper Philip Gustafsson, gave him some advice.
"Tell them he doesn't want to fight you," said Gustafsson, smiling. "He was afraid."
Florey just laughed. This game, the funniest of the Wild season, didn't need any extra spice. There were plenty of interesting quotes and colorful moments from what the national television audience just watched. There was a hat-trick. Penalty match. Crazy comeback. The Wild's 8-5 victory extended their franchise point streak to 14 games (11-0-3).
But what everyone will remember is the fight that could have been. Picture Fleury racing into Blues territory to go after Jordan Pennington, who had just thrown a punch at Ryan Hartman after he was cut off by the Wild center following his second-period goal. Fleury heard Bennington hit a teammate in the crotch with a stick in the first half, so when Bennington hit Hartman in the face with the pointed end of his eyebrow, the veteran guard had enough.
"I felt that was it for me Florey said. "I had to take care of him."
Fleury threw off his helmet and rolled up his sleeves. The crowd was captured.
As Ric Flair said, fittingly in the game, "WOOOOOOO!"
"It just felt like it was our moment," Bennington said.
"Hockey is old school," said Wild coach Dean Evason.
"It would have been good for the league," said Brayden Sheen. "People talk about these things."
Fleury has talked about getting into a fight as one of the last things on the Hall of Fame's career list. But both goalkeepers were hampered by veteran referees Kelly Sutherland and Gord Dwyer. Tell them that won't happen.
"It would have been fun," Fleury said. "The crowd was on their feet. I've never been involved in a scrimmage in my career, so it would have been great. Too bad."
Where do we begin with this?
The fact that former Blues Cup champion Oscar Sundqvist scored the tying goal on his return to St. Louis — and it was a footnote — says everything you need to know about just how brutal this game can be. Or the fact that defender Jake Middleton got sick in the afternoon, so the Wild had to rush Kalen Addison to the ring, showing up just before the warm-up. The game looked like it was going to be boring, as Minnesota trailed 3-1 after halftime.
Then came the first heart-to-heart break.
"We were frustrated," said defender Alex Guligewski. "It didn't look like we were getting the rebound and we felt like we were playing well, we just make mistakes and it ends up in our net. We said the right things and we refocused.
"We will win this match. Just go to work. "
They did just that. John Klinberg started it with his first goal with Minnesota, a float shot from the point. Then Sundqvist tied it from his desk, blue paint. Mason Shaw continued the hot fourth streak by scoring the team's third goal at 1:58.
That's when Bennington — known for his outbursts — started chirping wildly on the bench. Ryan Reeves and Shaw brought it back.
What did Bennington say?
"I don't know," said Reeves. He had balls in his mouth. I can not understand. "
"I just knew he was going to do something at some point," Hartmann said.
Six minutes later, all hell broke loose.
Hartmann scored a power play goal to give the Wild the lead for good. He tried to skid towards the corner to celebrate, but the momentum took Hartmann in the direction of the still sprawling Bennington. Hartmann clipped Bennington's pad as he tried to raise his skate above him.
Bennington immediately got up, got involved in the celebration and hit Hartmann with his blocker.
Nothing new about it, Hartmann said. "He's been doing things like that for a while."
"It was a tough game," said Pennington. "It's a tough team to play against. They're tough around the net, and I felt like it hit a certain point…the goals were just coming their way, so it was frustrating. I just felt like, yeah, that was the moment."
Bennington was awarded a five-minute penalty. He was fired. But he decided this was the moment when he was going to climb into the center of the ice and pump up the crowd.
"I don't know exactly what he was doing," said Reeves, who played for St. Louis while Bennington worked his way through the team's minor league system. "He's just been buried, given a five-minute penalty trying to stir up the crowd? It was a strange time to stir up the crowd. Hey, I appreciate the power play I guess."
Reeves joked on TNT's pregame show that he was on a "heater" offensively after Gordie Howe's trick on Sunday in Arizona. Going on a goal and an assist, Reeves marked the first time in his 800-plus career game that he had consecutive multi-point games. It is only the fourth time he has scored in consecutive matches.
"Kirill (Kaprezov) is out. I have to step up. That lands on my shoulder," Reeves joked. "Everyone is moving forward."
The Wild have, astoundingly, notched 17 goals in the first three games since Kaprizov's injury (which kept him out for three to four weeks). It was the eighth time in franchise history that the Wild had scored eight goals in a game and the third time on the road.
Like we said, "Who needs Kirill?" joked Evason.
Evason said assistant Brett McLean came in for the second break and said, "Boy was there a lot to offload in that period." The Wild coach said you never want to see your goalie fight, but he liked the idea of ​​players sticking together. Bennington's charge and the ensuing quarrel did not trouble him.
Old school hockey, he said. "It looked familiar to me."
Fleury said a few days ago that he wouldn't mind getting into a fight. He noted that he got one in the minor and broke his knuckle, forcing him to miss that for a few weeks. "It's the end of our season, so no time for that," he said. "It's not the time to cheat."
By Wednesday, he had changed his mind. It didn't take him long to decide he was going for it.
"It was very fast," Florey said. "One of the guys (Bennington) said he hit them in the nut sack. Can I say nutsack? Then when I saw him throw another one at our guy, that was the right time."
Reeves, one of the best fighters in the league, said he gave Fleury pre-game advice just in case he got into a game. "He said he wanted to," Reeves said. "These two have been going back and forth. I hope the refs let him go."
"You would have loved to see it: Benner vs. Marc-Andre Fleury on TNT," Sheen said. "If you're looking for viewership and ratings and people talking about the game, that's one way to do it."
(Photo: Joe Puetz/NHLI via Getty Images)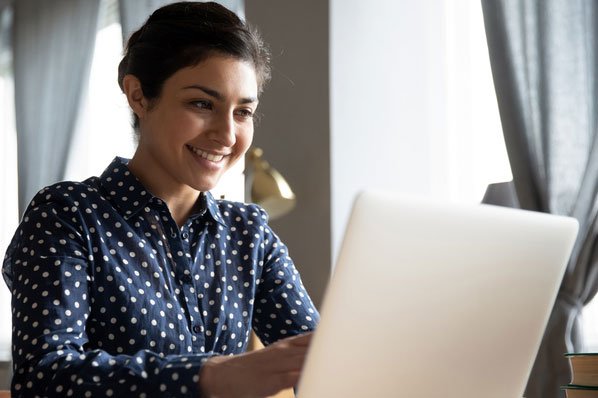 "Prone to fits of apathy. Introvert. Award-winning internet evangelist. Extreme beer expert."