A volcano has erupted in Iceland for the third year in a row. The explosion occurred again in the southwest of the country, in an uninhabited area in a valley about 30 kilometers from the capital, Reykjavik.
On average, Iceland experiences a volcanic eruption every four to five years. The country is located in a hot volcanic region in the North Atlantic Ocean.
Iceland's meteorological service reports that Fagradalsfjall volcano has been spewing lava since yesterday afternoon, but there are no ash clouds. There are no consequences for air traffic. However, there are thick clouds of smoke, caused by glowing lava.
The service says lava is spewing about 200 meters wide "like a series of fountains" on the sides of the mountain, but how it develops remains to be seen. It's a minor blast at the moment.
Fagradalsfjall is not a classic cone-shaped mountain with a hole. The lava comes from a 900-meter-long fissure in the earth. This form usually does not result in large ash clouds.
The rift from which lava is emitting: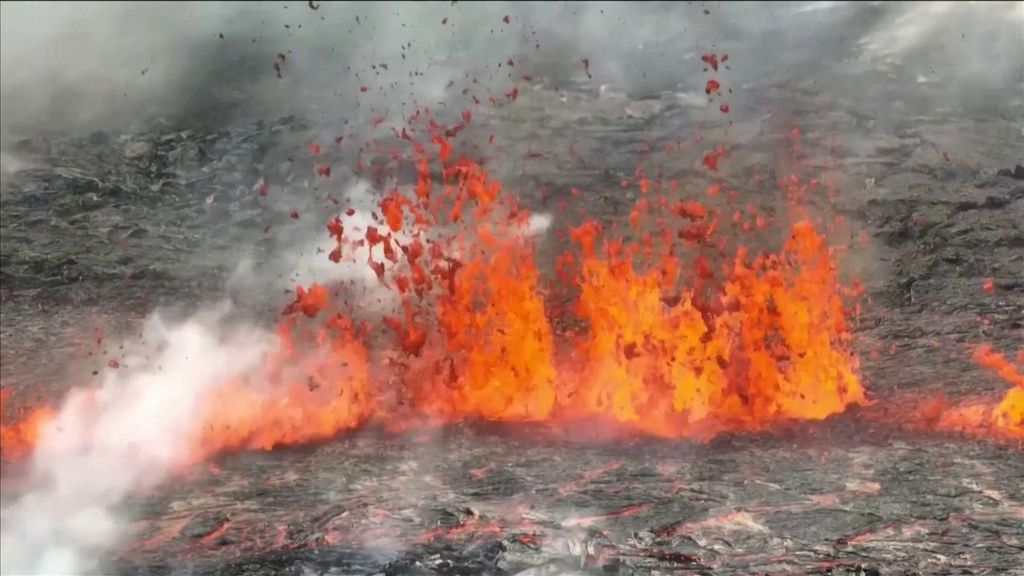 Lava spews from a 900-meter crack in Iceland
The eruption has already been factored in, as thousands of minor earthquakes have been recorded in the area, peaking at 5.2 on Sunday night.
The two previous volcanic eruptions in the area caused no damage or inconvenience. In 2021, a lava flow has been going on for several months. The stunning images attracted hundreds of thousands of people.
dangerous gases
The curious are now careful to watch, because poisonous gases are being released. Residents in the Reykjavík area were also warned to keep their windows closed and turn off the air conditioning last night.
The Icelandic Crisis Service says: "We can't warn enough to stay away from the area. And when you get there: leave immediately. We hope people will listen."
The last major eruption in Iceland was in 2010, when the Eyjafjallajökull volcano spewed large clouds of ash. This led to days of chaos in international air traffic. More than 100,000 flights have been grounded and millions of passengers stranded.

"Infuriatingly humble social media buff. Twitter advocate. Writer. Internet nerd."