The MLB 2022 draft continues Monday with rounds 3-10, and the first selection of the day was made shortly after 2 p.m. ET. The three-day, 20-round process began Sunday night in Los Angeles with the Baltimore Orioles' high school team picking Jackson Holiday (son of Matt) with pick #1. Then Arizona Diamondbacks took high school player Drew Jones (son of Andrew) with pick #2. Kumar Ruker (Rangers), Termar Johnson (Buccaneers) and Elijah Green (Nationals) rounded out the top five.
A total of 80 picks were made Sunday night in rounds 1 and 2, as well as the compensatory and competitive balance rounds. The draft resumed Monday with rounds 3-10 before ending in rounds 11-20 on Tuesday. The draft was cut from 40 rounds to five in 2020 as a cost-cutting move during the pandemic, but it was expanded to 20 rounds last year. This will be the new standard going forward.
So who picked your favorite team? And where is that potentially interesting land? We monitor every pick — all 616 — with the 2022 MLB Draft Tracker. You can find the full list of picks below, as well as an analysis of each pick from the first round.
Please check the subscription box to acknowledge that you wish to subscribe.
Thank you for your registration!

Monitor your inbox.

Sorry!

There was an error processing your subscription.

2022 MLB Draft: First Round Analysis
choose compensation
31. Rocky: Sterlin Thompson, Florida
32. Reds: Sal Stewart, 3B, Westminster Christian HS (FL)
Competitive Balance Round A
33. Orioles: Dylan Beavers, CA
34. Diamondbacks: Landon Sims, P, Mississippi
35. Braves: J.R. Ritchie, P, Bainbridge HS (WA)
36. Pirates: Thomas Harrington, P, Campbell
37. Guardians: Justin Campbell, P, Oklahoma State
38. Rocky: Jordan Peak, OR, TN
39. Padres: Robbie Snelling, B, McQueen HS (Nevada)
second round
40. Dodgers: Dalton Rushing, C, Louisville
41. Red Sox: Cutter Coffey, SS, Liberty HS (CA)
42. Orioles: Max Wagner, 3B, Clemson
43. Diamondbacks: Ivan Melendez, 1B, Texas
44. Pirates: Hunter Barco, B, Barco
45. Citizens: Jake Bennett, P, Oklahoma
46. ​​Marlins: Jacob Miller, P, Liberty Union HS (OH)
47. Cubs: Jackson Ferris P IMG Academy (FL)
48. Twins: Conor Prilip, B, Alabama
49. Royals: Cayden Wallace, 3B, Arkansas
50. Rockies: Jackson Cox, P, Toutle Lake HS (WA)
51. Tigers: Peyton Graham, SS, Oklahoma
52. Mets: Blade Tidwell, B, TN
53. Padres: Adam Mazur, B, Iowa
54. Guardians: Parker Messick, B, State of Florida
55. Reds: Logan Tanner, C, Mississippi State
56. Athletics: Henry Bolt, Palo Alto HS (California)
57. Braves: Cole Phillips, P, Boerne HS (TX)
58. Sailors: Tyler Locklear, 3B, VCU
59. Cardinals: Brycen Mautz, P, San Diego
60. Blue Jays: Josh Kasevich, SS, Oregon
61. Yankees: Drew Thorpe, B, Cal Poly
62. White Sox: Peyton Pallette, P, Arkansas
63. Brewers: Jacob Misiorowski, P, Crowder College
64. Astros: Jacob Melton, Oregon, Oregon
65. Rice: Brooke Jones, Stanford
66. Giants: Carson Weisenhunt, F, East Carolina
Competitive Balance Round B
67. Orioles: Judd Fabian, Florida
68. Twins: Tanner Schobel, SS, Virginia Tech
69. Athletics: Clark Elliott, Michigan
70. Rice: Chandler Simpson, SS, Georgia Tech
71. Rice: Ryan Cermack, Illinois
72. Brewers: Robert Moore, SS, Arkansas
73. Reds: Justin Boyd, Oregon
74. Mariners: Walter Ford, P, Pace HS (FL)
choose compensation
75. Mets: Nick Morabito, 2B, Gonzaga HS (DC)
76. Braves: Blake Burkhalter, P, Auburn
77. Blue Jays: Tucker Toman, SS, Hammond School HS (SC)
78. Blue Jays: Cade Doughty, 2B, LSU
79. Red Sox: Roman Anthony, OF, Marjory Stoneman Douglas HS (FL)
80. Astros: Andrew Taylor, P, Central Michigan
third round
81. Orioles: Nolan McLean, P, Oklahoma State
82. Diamondbacks: Nate Savino, P, Virginia
83. Pirates: Jack Branigan, two-way player, Notre Dame
84. Citizens: Trey Lipscomb, 3B, Tennessee
85. Marlins: Karson Milbrandt, P, Liberty Senior HS (MO)
86. Cubs: Christopher Paciolla, SS, Temecula Valley HS (CA)
87. Royals: Mason Barnett, P, Auburn
88. Rockies: Carson Palmquist, P, Miami
89. Angels: Ben Joyce, F, TN
90. Mets: Brandon Sprott, B, Florida
91. Padres: Henry Williams, F, Duke
92. Guardians: Joe Lampe, Arizona
93. Phyllis: Gabriel Rincons Jr., Florida Atlantic
94. Reds: Bryce Hubbart, P, Florida State
95. Athletics: Colby Thomas, OF, Mercer
96. Braves: Drake Baldwin, C, Missouri
97 Cardinals: Pete Hansen, B, Texas
98. Blue Jays: Alan Rodin, Creighton
99. Red Sox: Dalton Rogers, F, Miss South
100. Yankees: Trystan Vrieling, P, Gonzaga
101. White Sox: Jonathan Cannon, P, Georgia
102- Brewers: Dylan O'Rae, SS, Northern Collegiate Institute (ON)
103. Astros: Michael Knorr, B, Coastal Carolina
104. Rice: Trevor Martin, B, Oklahoma State
105. Dodgers: Alex Freeland, SS, Central Florida
106. Giants: William Kempner, P, Gonzaga
Fourth round
107. Orioles: Silas Ardoin, CI, Texas
108. Diamondbacks: Dylan Ray, B, Alabama
109. Rangers: Brock Porter, P, St. Mary's Prep HS (MI)
110. The Pirates: Michael Kennedy, B, Troy HS (New York).
111. Nationals: Brenner Cox, OF, Rock Hill HS (TX).
112- Marlins: Marcus Johnson, F, Duke
113- Cubs: Nazier Mule, P, Passaic Tech HS (NJ)
114. Twins: Andrew Morris, B, Texas Tech
115. Royals: Stephen Zuback, B, CA
116. Rockies: Ryan Ritter, SS, Kentucky
117. Tigers: Troy Melton, PE, San Diego State
118. Angels: Jake Madden, B, Northwest Florida
119. Mets: Jacob Reimer 3B Yucaipa HS (CA)
120. Padres: Lamar King Jr., C., Calvert-Hall HS (MD)
121. Guardians: Nate Foreman, 2B, UNC Charlotte
122. Phillies: Alex MacFarlane, F, Miami
123. Reds: Kenya Huggins, P, Chipola College
124- Athletics: Jacob Waters, B, West Virginia
125. Braves: David McCabe, 3B, UNC Charlotte
126- Sailors: Ashton Eze, B, Oswego East HS (IL).
127. Cardinals: Jimmy Crooks III, C, Oklahoma
128. Blue Jays: Ryan Jennings, B, Louisiana Tech
129. Red Sox: Chase Meddruth, SS, San Diego
130. Yankees: Anthony Hall, Oregon
131. White Sox: Jordan Sprinkle, SS, UC Santa Barbara
132- Brewers: Matthew Wood, C, Penn State
133. Astros: Trey Dombrowski III, B, Monmouth
134. Rice: Dominic Keegan, C, Vanderbilt
135. The Dodgers: Nick Pedison, Virginia Tech
136- Giants: Spencer Miles, B, Missouri
5th round
137. Orioles: Trace Bright, F, Auburn
138. Diamondbacks: Andrew Pintar, SS, BYU
139. Rangers: Chandler Pollard, OF, Woodward Academy HS (GA).
140. Pirates: Tres Gonzalez, Georgia Tech
141- Citizens: Yaren McKenzie, Baylor
142- Marlins: Josh White, B, Calif
143. Cubs: Brandon Birdsell, B, Texas Tech
144. Twins: Ben Ross, SS, Notre Dame College
145. Royals: Hunter Patterson, B, Central Florida
146. Rockies: Connor Staine, P, Central Florida
147. Tigers: Luke Gold, 3B, Boston College
148. Angels: Sonny DiChiara, 1B, Auburn
149. Mets: D'Andre Smith, SS, USC
150. Padres: Nathan Martorella, 1B, California
151. Guardians: Guy Lipscomb Jr. , OF, Belmont
152- Phillies: Orion Kerkering, P, South Florida
153. Reds: Kid Hunter, C, Virginia Tech
154. Athletics: Jack Perkins, Indiana
155. The Braves: Ignacio Alvarez, 3B, Riverside CC
156. Sailors: Reid VanScoter, P, Coastal Carolina
157 Cardinals: Victor Scott II, West Virginia
158. Blue Jays: Mason Fluhart, B, Liberty
159. Red Sox: Noah Dean, F, Old Dominion
160. Yankees: Eric Reyzelman, P, LSU
161- White Sox: Tyler Schweitzer, Ball State
162. Brewers: Will Rudy, B, Cal Poly
163. Astros: Nolan DeVos, B, Davidson
164. Rice: Galen Battles, SS, Arkansas
165. Dodgers: Sean McClain, SS, Arizona
166. Giants: Liam Simon, P, Notre Dame
Sixth round
167. Orioles: Douglas Hoodoo III, Texas
168- Diamondbacks:
169. Rangers:
170. Pirates:
171- Citizens:
172- Marlins:
173. Cubs:
174- Twins:
175. The Royal Family:
176- Rocky:
177. Tigers:
178. Angels:
179. Mets:
180- Padres:
181- Guardians:
182- Phyllis:
183. Reds:
184- Athletics:
185- The Brave:
186- Sailors:
187. Cardinals:
188- Blue Jays:
189. Red Sox:
190- Yankees:
191- White Sox:
192- Beer-making machines:
193- Astros:
194- Rays:
195. Dodgers:
196- Giants: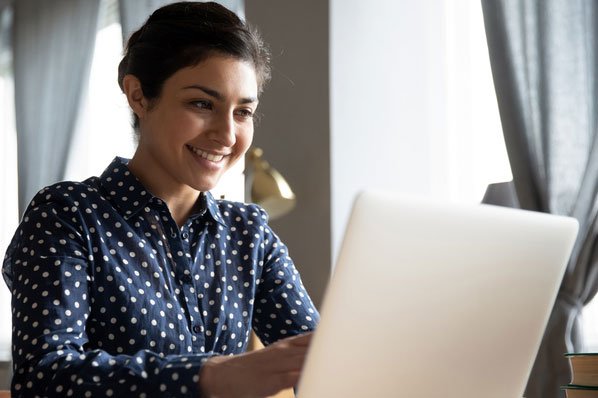 "Prone to fits of apathy. Introvert. Award-winning internet evangelist. Extreme beer expert."