Brand USA has teamed up with Visit USA Netherlands in a new campaign that combines adventure, discovery, peace, family and relaxation. The campaign showcases America's diversity and invites travelers to find what they're looking for on vacation in one or more states.
The desire to discover the world is embedded in our DNA and travel enriches our lives, providing connection and understanding of each other's cultures. As times have changed, so have the ways of choosing travel and destination. One thing remains the same: we get ideas for a new journey based on the experience of others, and that's what this campaign responds to.
'Where is it'
On that day Campaign website There are all kinds of great tips under five headings 'This is adventure', 'This is discovery', 'This is peace', 'This is where family is' and 'This is where peace is'. Collected by experts directly from USA.
From paddling among manatees and fluorescent plankton in Florida to spotting thousands of starfish in North Carolina and brewing beer from a brewery in Oregon. These insider tips can be found on tailor-made trips from the following tour operators: de Jong Intra Vakanties, Van Verre, Le Beau Reizen, Go Amerika, Tioga Tours, Doets Reizen, Florivida, Untamed Traveling, Making Stories American Vacation, Little America, TUI, NBBS, Riksja Travel, UStravel and AmerikaNu.
Win the promotion
In addition to the website, social media ads, newsletters and online banners will be used on the most popular websites in the Netherlands during the campaign until December 14, 2023. There is also a competition where keen travelers can win 15 travel vouchers worth €350. They have a chance to win by sharing the most beautiful self-made vacation photo from the USA via Facebook or Instagram with the hashtags #DIWHI and #VisitUSAnl.
Nicole Conrad, Commercial Director Brand USA Benelux: 'Through this campaign we are taking consumers to different places and themes in America. 'Where It Is' is going to share tips on why you should plan your next US trip to this destination. "Whether the trip takes two days or two months, 'Where is it' helps consumers find their dream destination within America."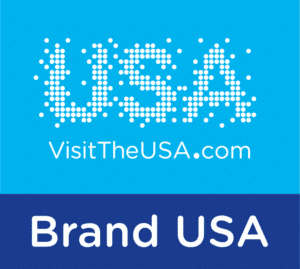 "Award-winning beer geek. Extreme coffeeaholic. Introvert. Avid travel specialist. Hipster-friendly communicator."