After four days of Russia a lot of Ukrainian Energy infrastructure has been shut down, the power supply will slowly return. However, experts predict a long and cold winter for Ukrainians. What can Europe do to help Ukraine through the winter?
While the temperature barely rises above freezing, Ukrainians still have limited access to electricity and water. The country's grid operator said yesterday that three-quarters of its energy needs can be met. The Kyiv Metropolitan City Council reported that that city's power supply was almost completely restored.
However, this does not immediately mean that Ukraine can breathe a sigh of relief, according to experts. As long as the war continues, Russia will continue to attack energy targets in Ukraine, believes Willem Kobulus. He is a group manager of a Ukrainian energy company. He says the damage is great. "Many transformer stations have been fired. These are the switching points where electricity goes from production sites to people. It takes a lot of time to rebuild them."
"The power system fell like dominoes."
He explains that the system fell like a row of dominoes. "No electricity means not only no heat, but also no water. Heat and water supplies run on the pumps and they fail where there is no electricity."
Europe and the United States send diesel generators to the country to start the power supply. For example, hospitals can be electrified again: in addition to sewage treatment plants and gas distribution facilities, they have priority over the electricity grid, says network operator Ukrenergo. Meanwhile, the energy supply of households is slowly but surely increasing again.
According to Coppoolse, it is important in the short term that Europe continues to send out totals. "You can never have enough of those. You can hook them up to the grid in a neighborhood and then you'll have small power plants spread all over the cities." Last Friday, European Commission President von der Leyen promised, among other things, 200 medium-sized transformers from Lithuania and 40 heavy-duty generators from Romania.
The power outage caused major problems in hospitals: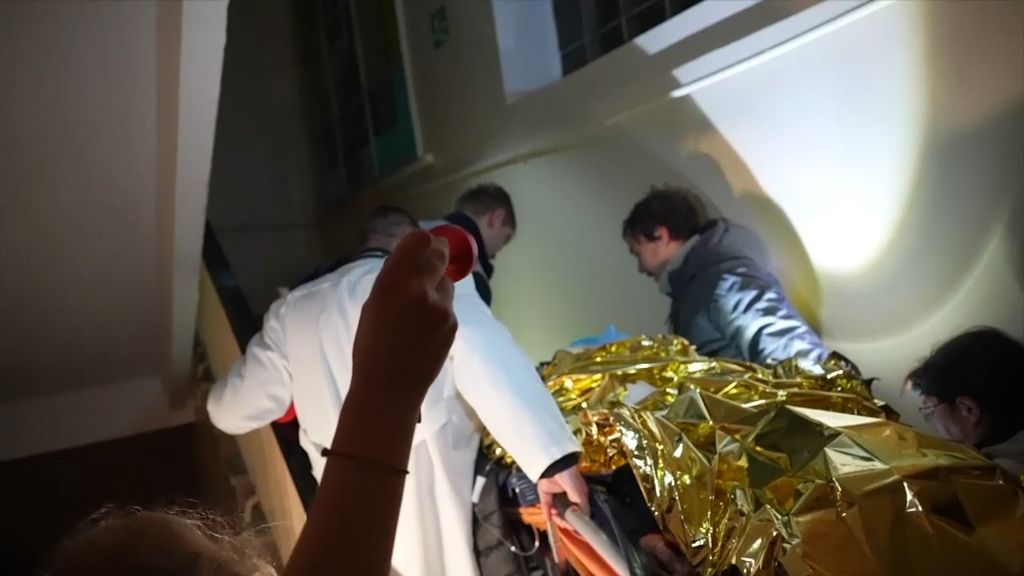 Ukrainian hospitals suffer from constant power outages
The energy expert believes that Russia's attacks on the electricity grid will lead to a new influx of refugees. "You cannot live in a house without electricity, water and heat."
refugee flow as a target
Former army chief Mart de Creef believes that the potential influx of refugees is an important goal for President Putin. Ukraine's weak point, notes de Cruijff, is support from the West. "By creating an influx of refugees with those coming to the West, Putin believes that support will diminish."
Foreign Minister Hoekstra said on Friday that the Netherlands is fleeing from the Ukrainians You will receive it again. "We have always said that we support reception in our region and this is our region."
He described the Russian missile attacks on electricity facilities as disgraceful. This means that Putin is really targeting the civilian population.
'Continue to support Ukraine with weapons'
It is difficult to say how long Russia can continue these airstrikes, according to former commander de Creef. "It depends on the arsenal that the Russians still have and they are increasingly relying on missiles that they can get from abroad: North Korea and Iran in particular."
In the military sphere, he believes it is important to continue to support Ukraine with arms shipments. In addition, Europe can block the export of weapons from North Korea and Iran. Hence, Russia cannot continue these operations ».

"Infuriatingly humble social media buff. Twitter advocate. Writer. Internet nerd."