After a year of tests, talks, simulations and more tests, the European Space Agency comes this afternoon with word of redemption: Who will the new European astronauts be – and not unimportant in a space organization of 22 member states – which country will they come from?
Angelo Vermeulen has known for some time that he's definitely not among them, even though he made it to the last 6 percent out of more than 22,000 candidates. The Flemish biologist, who lives alternately in Antwerp and Delft, has experienced what it takes to get a ticket to the International Space Station, and possibly to the moon in a few years.
He started early last year filling out questionnaires, arranging health certificates, and telling us about any experience that would be useful on a space station. that was good.
Vermeulen spent months participating in the HI-SEAS mission in Hawaii, a NASA-sponsored project to simulate life on a Mars base. So he was invited to the test round in Hamburg, at the German Space Agency DLR, for technical, cognitive, motor and personality tests.
It wasn't entirely easy, he says. "For example, I ran an airplane simulator where you always had to adjust to a crosswind, but there was a delay, which made it more difficult, and at the same time you were told a series of numbers through headphones that you had to remember. This causes some A lot of stress, but that's what it's all about, to see how you deal with it."
He did not advance to the next round and ESA did not tell him why. Understandable too, because with Vermeulen many of the candidates received bad news.
Despite the disappointment, the biologist is happy to take part in the selection. "At 50, I was really on the age limit, so I didn't price my opportunities too high. The casting was a special experience. It was enriching and I made new connections."
Meanwhile, he continues his dream of space travel. An American who was with him at HIS-SEAS base in Hawaii went into space with SpaceX last year. It may not work for the European Space Agency, but there are other ways, he knows. "I do not give up".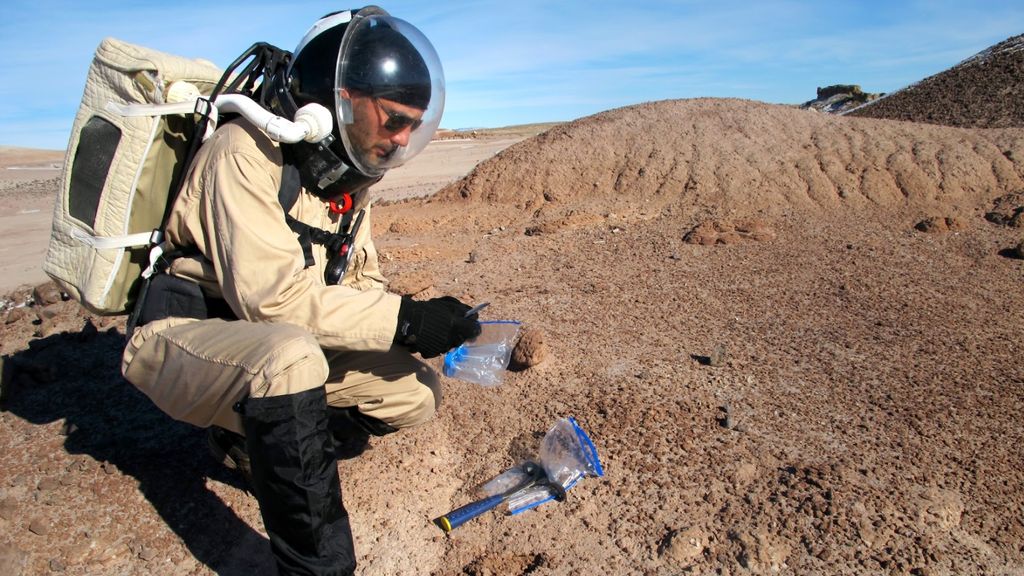 Candidates who have passed a series of tests that tested their psychological, physical and social skills. After six different selection rounds and interviews, 25 people remained, explains ESA Director Philip Schonegans.
After that, the candidates no longer actually have any influence on the final selection of the four to six professional astronauts who will actually go to the International Space Station (the others will end up in a reserve pool).
Politics plays a role in selection, and nowadays the European Space Agency is becoming more transparent about this, Schenegans says. Rather, it is stipulated in the procedure. So it should be configured European Astronaut Corps The EAC is a reflection of the contribution made by the various member states to the European Space Agency's Exploration programme.
Therefore, Germany, France and Italy, which are responsible for more than half of the budget of the European Space Agency, have been funders of the army for many years.
NOS

ESA budgets

NOS

ESA budgets
But there are more considerations to be made. The European Space Agency also wants someone from the smaller member states to join the astronaut corps. In the end, it would be a good idea for every member state (that it wants to) to hand over an astronaut at least once.
This means that the Netherlands do not have such good cards in this round. André Kuipers visited the ISS recently (2012) and the Dutch contribution to the European Space Agency's budget was modest, compared to Belgium's contribution, for example.
This does not mean that a Belgian will be on the moon in a few years. The European Space Agency may provide three astronauts for the Artemis missions, but the current generation of experienced astronauts has the best chance of getting those seats.
In addition, Europeans will not land on the moon for the time being, but will stay on board a small space station in orbit around the celestial body. By making an additional contribution to the lunar project, the European Space Agency hopes to get at least one of these three Europeans on the moon.
Disabled astronaut
The astronauts introduced today will initially train on the International Space Station before shooting for a lunar mission. This time, this group will also include one or more astronauts with disabilities.
He's going to take part in a test to see how far space travel with a disability is possible, but Schoonejans expects it to work. "Astronaut Samantha Cristoforetti put it really well last year. In space we are all disabled, she said, your muscles relax, blood goes to your head, you can see less and think better. Those are bigger limitations than, say, a missing leg piece." .

"Lifelong zombie fanatic. Hardcore web practitioner. Thinker. Music expert. Unapologetic pop culture scholar."