Microsoft has expanded Start settings in Windows 11 beta. The layout can be changed to show more Pins or newer files. Users with multiple monitors can still see the clock and date on the taskbar on all screens in this version.
Users can go directly to Start settings by right-clicking on Start. There in the preview build it is possible to choose from three layout options for the Start menu: Default, More Pins or Newer Files. For example, users can choose what they want to see an additional row when they open the start menu, Microsoft mentioned.
If users have multiple monitors, the date and time from this version will be on all screens on the taskbars. Additionally, high priority notifications are now stacked. A maximum of three such messages can be displayed at the same time, plus a maximum of one "normal" message. Microsoft states that these two add-ons will be released gradually and therefore will not yet be visible to all users with the preview build.
In addition, Narrator, the reading functionality in Microsoft Edge, will receive more functionality. When users hover over a word in an input field and remove a character from that word, Narrator reads the character the mouse cursor is currently working on. For example, according to Microsoft, it should be easier for blind and visually impaired people to remove certain characters. Microsoft also promises that Narrator will provide more contextual cues when browsing the web.
Finally, Microsoft made some other minor improvements. For example, installed apps can now also be sorted from Z to A and Windows will remember them if users turn WiFi or Bluetooth on in Airplane mode, so that they'll stay on automatically the next time. In addition, Microsoft has fixed a number of bugs in the operating system.
All of these additions are part of an Insider Preview build for Windows 11 called 22509. Microsoft often tests new features in Windows in this way before they become available to a wider audience. When this will happen is not yet known.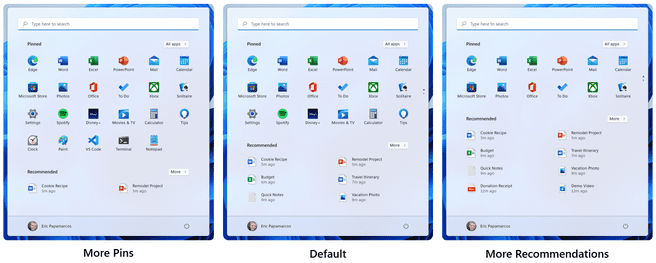 "Professional web ninja. Certified gamer. Avid zombie geek. Hipster-friendly baconaholic."