The runway at Odessa Airport also became useless during the bombings. The governor of the Odessa region, Maxim Marchenko, confirmed this and says that the Russian attack uses a Bastion missile launched from Crimea. No one was hurt in the attack, and Marchenko said the damage would be repaired. The Russian Defense Ministry reported that Ukrainian artillery bombed two (occupied) villages near the southern city of Kherson, causing civilian casualties.
For their part, the Ukrainians claimed to have shot down two Russian SU-25 fighters and four drones on the Eastern Front. Russia will amass additional forces there. Elsewhere over Ukraine, three more drones were said to have been shot down. Three anti-aircraft tanks, a Strela-10 anti-aircraft system and a radio vehicle were destroyed on Snake Island in the Black Sea captured by Russia, according to the Ukrainians. All these forward messages from both sides cannot be independently verified.
Ukrainian President Zelensky, in his late-night speech, said that 23,000 Russian soldiers have been killed in Ukraine so far. Zelensky said more than 1,000 Russian tanks and about 2,500 other military vehicles were also destroyed. The official military blog Oryx – which examines all available footage of material casualties – this week listed 570 Russian tanks destroyed, damaged or abandoned by the crew. Russia does not provide figures on material losses.
During his speech, Zelensky appealed to the soldiers of the Russian army who still managed to save their lives. "It is better for you to survive in Russia than to die in our country." Yesterday, the two sides exchanged prisoners of war, including a Ukrainian soldier who is five months pregnant. In the northern city of Botja – where the Russian army committed war crimes – the bodies of three men, bound and blindfolded, were found. Ukrainian police said they were tortured.
Mariupol

A group of civilians managed to leave the besieged steel plant complex in the southern port city of Mariupol. According to Agence France-Presse, 20 people were involved, including six children under the age of 14. They were taken to Zaporizhzhya, northwest of the completely besieged Ukrainian port on the Sea of ​​Azov. It is said that about a thousand civilians took refuge in the bunkers and underground places of the Azovstal steel plant. The Kremlin asserts that an estimated 2,500 Ukrainian fighters and mercenaries are holed up there. They have so far refused to surrender.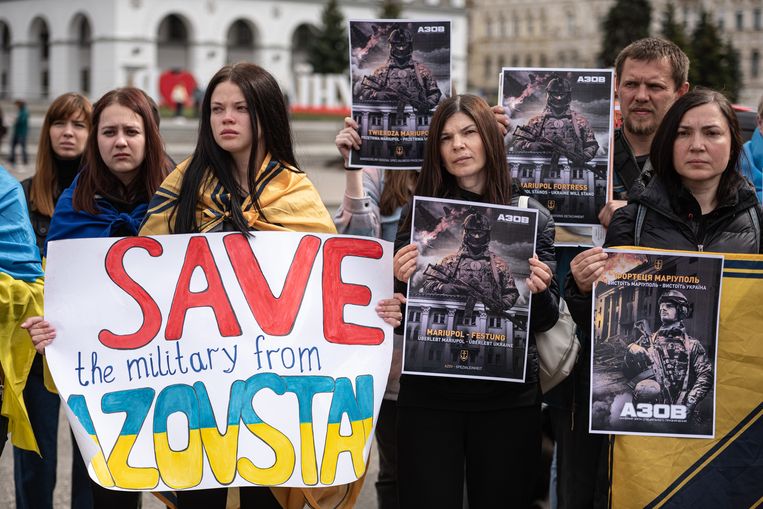 Meanwhile, 213 thousand Ukrainians live without gas. According to the CEO of Ukraine's largest energy supplier, Naftogaz, there is serious damage to the gas network in major cities such as Mariupol or Kharkov, "but also many destroyed pipelines in smaller towns and villages in eastern Ukraine." "People need gas for heating, cooking, and hot water," says Yuri Vitrenko. Ukraine's deputy agriculture minister reported on Saturday that Russian forces have stolen hundreds of thousands of tons of grain from areas of Ukraine occupied by Russians.
Swedish airspace

A Russian military aircraft briefly violated Swedish airspace on Saturday evening. The Stockholm Defense Ministry said an AN-30 helicopter was first located east of the Danish island of Bornholm on the Baltic Sea. Then it flew north into Swedish territory and briefly entered the Blekinge region. Swedish combat aircraft followed the incident closely and took pictures of the intruder. The Russians also breached Swedish airspace last March, then breached four combat aircraft. Since the Russian invasion of Ukraine more than two months ago, Sweden and Finland are considering joining NATO. The Kremlin has warned both countries in the far north of the European Union against the move.
British Foreign Secretary Liz Truss has warned of fake Russian news of the war. "We cannot allow the Kremlin and its filthy farms to invade our online spaces with their lies about Putin's illegal war," the minister said. Truss has warned international partners and will continue to work closely with allies and media platforms to undermine Russian intelligence operations. Moscow has long denied accusations from Western countries about its disinformation campaigns.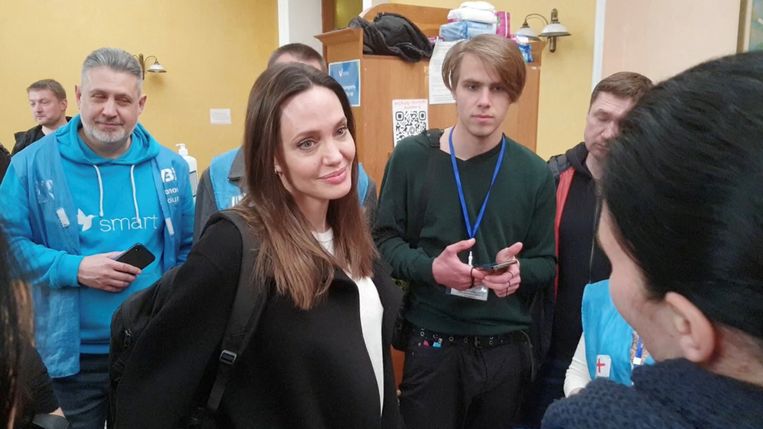 Actress Angelina Jolie arrived yesterday in the Ukrainian city of Lviv. The US ambassador to the United Nations refugee agency, among other things, visited the central station to talk with children and parents who had to leave the home and stove because of the war. She also visited local hospitals and institutions, according to the BBC. Washington Post A UN spokesperson said. The spokesperson stated that Jolie is not on assignment for the international organization, but has traveled in her personal capacity.

"Infuriatingly humble social media buff. Twitter advocate. Writer. Internet nerd."