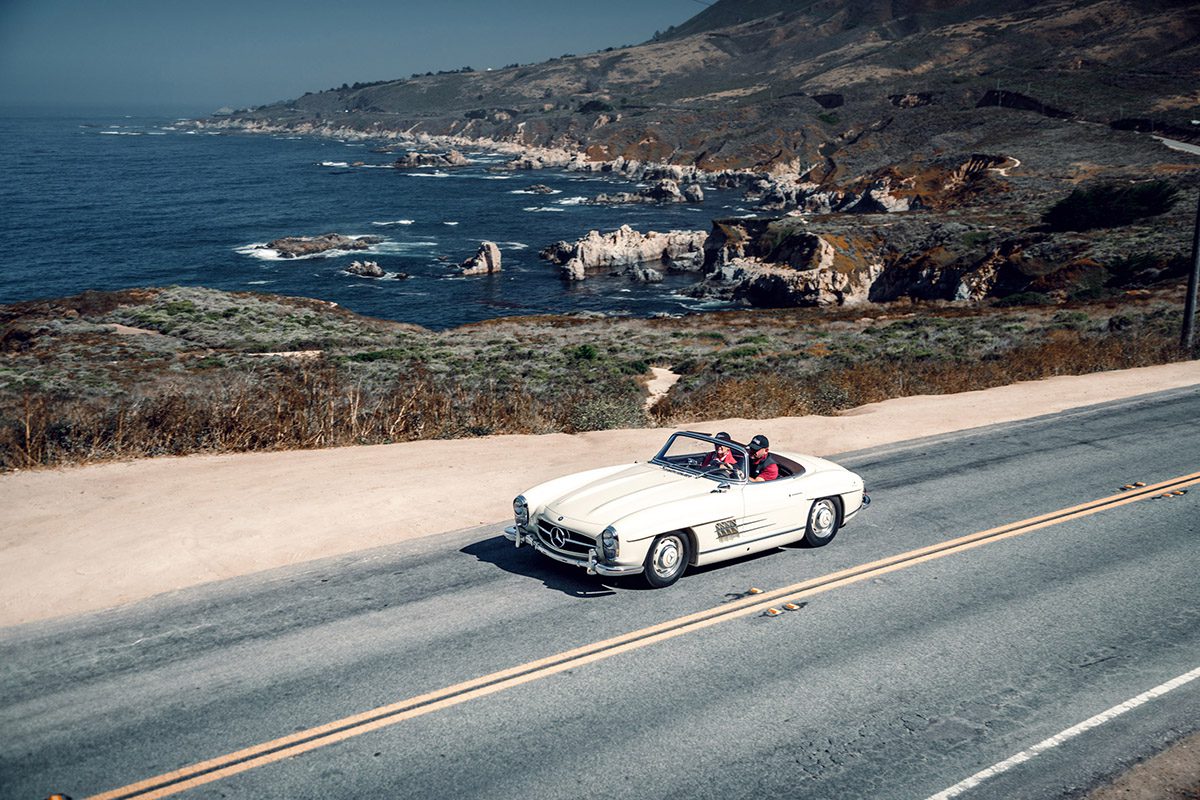 For the true car enthusiasts among us, visiting car shows is a great way to stay informed about innovations in the car industry, new trends in vehicle design and constant developments in new cars. However, you don't have to limit yourself to car shows in Europe because there are many great car shows in America where you can enjoy yourself as a car enthusiast. Read more about the most popular car shows in the US and how to apply for ESTA in this article.
New York International Auto Show
The first New York International Auto Show opened in November 1900 at Madison Square Garden, making it America's oldest and longest-running auto show. Today, the show is held at the Jacob Javits Convention Center in Manhattan, making it the busiest car show in North America. Held for a week in April every year, the show showcases new cars and concept car designs. Additionally, there are many educational opportunities for young car enthusiasts. Through this, children of all ages can participate in this car exhibition along with their school and learn about all the technology and innovations in car manufacturing. Schools can participate in the program throughout the week and are divided into classes.
The next New York International Auto Show will be held from April 7-16, 2023 and will open to the public from April 10.
Chicago Auto Show
The Chicago Auto Show is the largest auto show in America. Held every February, the show showcases nearly 1,000 vehicles from almost every major automaker. This car fair hosts a wide range of domestic and imported cars, trucks and SUVs. With a wide and diverse range of vehicles on display, this is one car show where every car enthusiast will find something he or she likes.
The next Chicago Auto Show will be held from February 9 to 20, 2023 and will open to the public from February 11.
Atlanta International Auto Show
Atlanta also has its own International Auto Show, which is held every year in March. The aim of the show is to give manufacturers an opportunity to show what their plans are for the coming year. The show will showcase more than 400 cars from various manufacturers, including mostly high-performance cars and a selection of vintage and exotic vehicles. They have a well organized test drive program with a list of cars to try out. Children above 8 years are also allowed to ride.
The next edition of this auto show will be held from March 23 to 26, 2023 at the Georgia World Congress Center in Atlanta.
Los Angeles Auto Show
The Los Angeles Auto Show is held in downtown LA every year in early November. The show showcases a variety of new ideas about cars, such as models that use selective fillings, venture cars, and second-hand car sales. Several models can be taken for a test drive, interactive demonstrations are held, and you can see various finishes on the cars. During this event, various models from around the world as well as American models will be on display
Car manufacturers.
Detroit Automobile Show
The Detroit Automobile Show is one of the largest auto shows in America. The fair is held annually in January and lasts for a week. After the car show is visited by the press, automotive giants and charities, the doors open to the general public for a few days. Apart from showcasing many new car models, the show also has experts from the automotive industry who can tell you more about the different models and how they were designed and built.
Attending Car Show with ESTA
If you want to visit one of these car shows or combine several shows into one visit, you should Apply for ESTA. ESTA is an electronic travel authorization that is digitally attached to your passport after it is issued and can easily be applied for online. An ESTA is a Validity period is two years You can stay in the US for up to 90 days. This allows you to visit various car shows across the United States in one trip and engage with all the news that can be found in the car market.

"Award-winning beer geek. Extreme coffeeaholic. Introvert. Avid travel specialist. Hipster-friendly communicator."