At least dozens of residents demonstrated in Albergen on Tuesday evening to protest the arrival of a center for asylum seekers. The Cabinet announced on Tuesday evening that a hotel is being constructed as a reception center in Overijssel.
Dozens gathered at the hotel in protest. according to Topantia There are several hundred residents, mostly young people. A sign was hung on the front of the hotel and it was claimed that fireworks went off in front of the building.
This was the first time the government had authorized a center for asylum seekers. Last week, Foreign Minister Eric van der Burgh (Asylum) and Minister Hugo de Jong (Public Housing and Spatial Planning) wrote to the Chamber of Deputies that they intended to do so. The ministers emphasized that the Council of Ministers was largely dependent on the "will of the municipalities" while there was an "acute crisis" in the reception of asylum.
The municipality of Tubbergen, which is under the control of Albergen, says it was "unpleasantly surprised" by the cabinet decision. Alderman Ursula says badly news hour That the municipality was informed by Foreign Minister van der Burgh about 6:30 pm. He replies scornfully: "The decision fell on the surface for us." "It's a special case, one that doesn't make us happy."
Residents not informed
The Refugee Action Organization is pleased to accept the Cabinet's allotment. "It hurts that it should be, but people are sleeping outside on the street. That's no longer possible," CEO Frank Kandel says in news hour. "I am happy that the state is taking this step, but there must still be a law that divides these people fairly across the Netherlands."
Aldermann Bakhes of the municipality of Tübergen says he is concerned about the residents. "We haven't had the opportunity to take the residents with us and that raises a lot of questions." She doubts whether there is support for the reception site among the residents of Albergen.
The COA stated that the hotel must be adapted for the arrival of asylum seekers early next month. According to the authority, the building itself can accommodate 200 asylum seekers. If required, an additional 100 people can stay in tents or cabins on site.
Sleeping outside again at Ter Apel
At the Ter Apel application center, about 300 asylum seekers had to sleep outside from Tuesday to Wednesday. Due to unrest and battles around the centre, Rijkswaterstaat closed access roads and the N366 through to traffic on Tuesday evening.
Tents distributed by a group of businessmen at Ter Apel on Monday were removed from there last night. Police, along with law enforcement and the municipality of Westerwolde, were present to remove the tents because "safety cannot be guaranteed for all".
Watch footage from the fight below, and the tents removed later: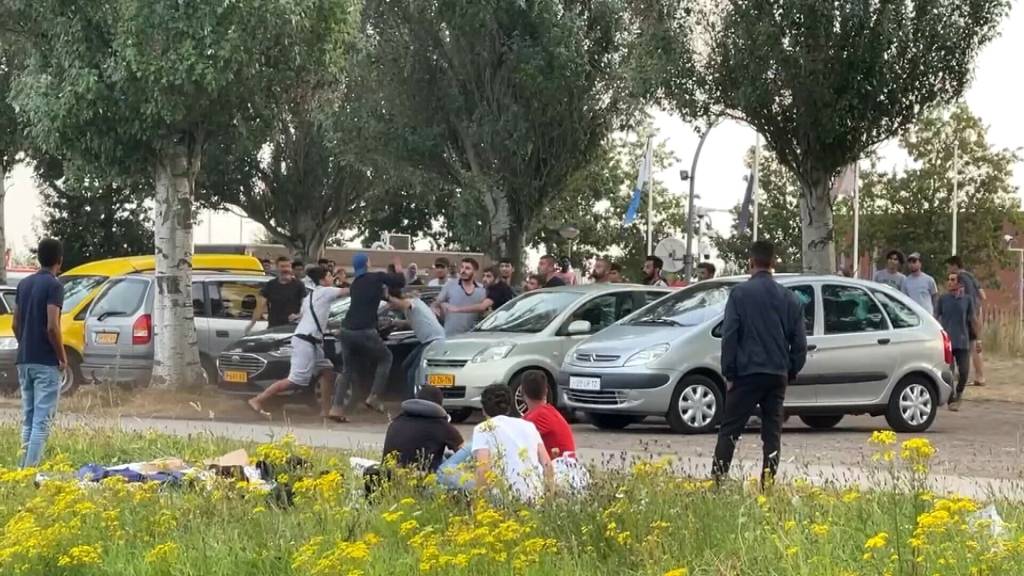 Troubles around Ter Apel registration center, tents are removed

"Lifelong zombie fanatic. Hardcore web practitioner. Thinker. Music expert. Unapologetic pop culture scholar."