But tall trees catch a lot of wind
written by Lars Cornelis, op
Coincidentally or not, in the past few weeks I've built the best city of cities: Skylines. There usually comes a point where my city falls apart due to its own growth, but after eight years of trying, failing, learning, and buying the latest expansion over and over, I've finally been able to build a city that's solid as a home. Then Colossal announced Cities Rank: Skylines 2. That casts a very different light on My Perfect City, but also on the upcoming sequel.
My town, called Seahaven – after the fictional town from The Truman Show – seems to be fully equipped already. My personal pride is public transportation. Buses, trams, metros, and trains work in perfect harmony, bringing thousands of Sims to their destination every day. I've spent countless hours figuring out exactly where the Sims want to go and what the jams are. On one bus line only a few old city buses run, on the other lines double-decker buses or modern articulated buses run back and forth transporting crowds of people. Underground, kilometers of metro tubes meander organically through the city. When you open up the public transit system, you see an unmistakable mess of colorful lines, but every stop has been carefully thought out.
After all, Seahaven has a number of extremely popular destinations, many of which stem from the expansion of Cities: Skylines. For example, my city has three different university campuses which, of course, must be easily accessible. Thanks to the expansion of airports, my airport is no longer a uniform sausage, but has also been carefully designed, taking into account the landscape and, of course, public transport connections. Expanding into industries has allowed me to create thousands of jobs in farming and mining, while my Sims and tourists can also have fun in the recreation area thanks to After Dark.
Some of the expansions I don't even remember what they did exactly. They usually provide at least a variety of buildings. Seahaven's skyline is defined by modern skyscrapers, but there are also simple office buildings outside the city center. Some live in simple apartments, while others live in climatically neutral residential areas. There is even a financial district that allows me to trade stocks and cryptocurrencies with council vaults. Each neighborhood has its own look, with different buildings, roads, and even buses.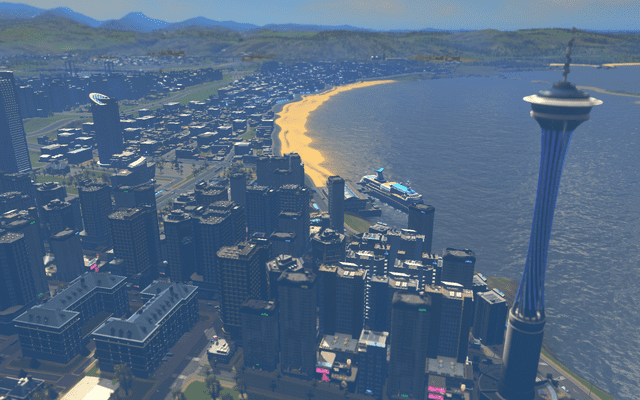 And then there is an adjustment. Personally, I like Cities: Skylines as 'vanilla' as possible, but the mods to unlock all the tiles are especially indispensable for aspiring city builders. How else are you supposed to build industrial parks, an airport, theme parks, zoos, and oh yeah, also living space for hundreds of thousands of Cims? There are also countless mods for new buildings, but there are also mods that make the roads more beautiful. After all, intersections and steep roads in particular remain challenging at times.
For me, Seahaven is the ultimate city. It is the accumulation of eight years of city building. Call me my greatest. Not only is public transportation almost perfect, but also traffic flow, balance between living and working space, city cash flow, and garbage collection services; Everything is taken care of in detail. Like a Bob Ross painting.
Lately, I've been regularly wondering if I can get past Seahaven. I still have some desires and goals, but at some point they will be completed and I will be expanded. However, after the announcement of Cities: Skylines 2, I'm wondering if developer Colossal Order can outrun My City. You can't take away eight years of growth.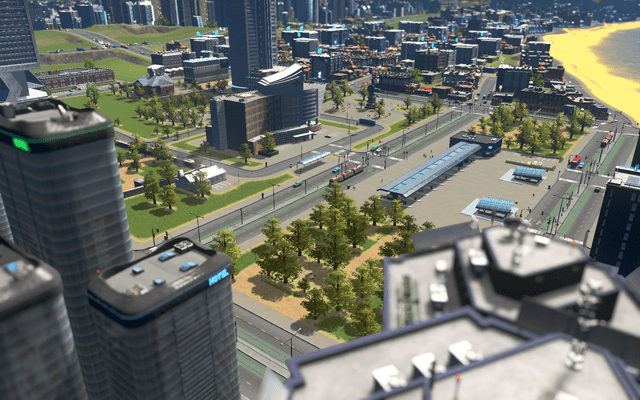 So hopefully Colossal Order will take a critical look at all of the expansions that have been released over the years to begin with. At first glance, expansions always seem to deepen a particular aspect. But take waste treatment. Industries has introduced a very ingenious system that allows you to manage the entire supply chain of an industrial park. Sunset Harbor has added a fishing industry – so far so good – and new waste management options that work in a similar way. However, in these waste treatment facilities, data can only be viewed at the micro level, not at the macro level as is the case with industries. While the idea is the same: create certain buildings, collect others, and manipulate others. Please give me a good idea of ​​this, after all, the system is already there.
For example, more ambiguities and inconsistencies have emerged over the years. Banks, which are presented with financial areas, are hidden under the dash tab. You can only open standard airports when you have a big city, but with the expansion of the airport, you can actually build a huge airport when there is only a small village left. I've been building pedestrian and cyclist paths for many years using the tool to edit landscaping, but with Plazas & Promenades, pedestrian routes were suddenly added. You will find it in other ways. Speaking of roads, why can I make one-way traffic light and heavy roads, but not intermediate roads? And I could go on with examples.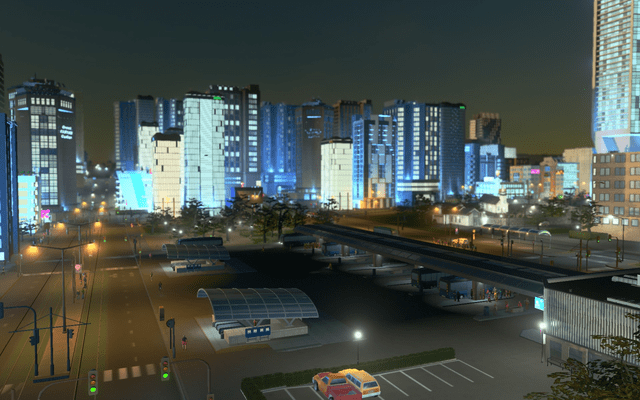 So the massive system might go back to the drawing board. Many functions have been added over the years, but not all of them are neatly integrated. They should also take a look at modern society, especially when it comes to aesthetically perfect ways. But Skylines 2 cities alone aren't there yet, of course.
If the Colossal Order really wanted to outdo itself, then it also had to think beyond the current limits. outside the city limits. It doesn't have to be online right away, but it would be great if my city was part of something bigger. After all, these are real cities and it is precisely external influences that often have a significant impact on spatial design.
Let's say there is a nearby city with an airport, university, and many job opportunities. Then I don't have to focus on that but I can make the ultimate sleep mode. Public transportation and connections with neighboring cities are much more important than having your own university. Make my city Almere next. Or let my city grow into Brainport, if the surrounding towns turn out to be primarily towns of residence. Maybe my city is in a good position to build a wind farm. Then I can get back it up and export power.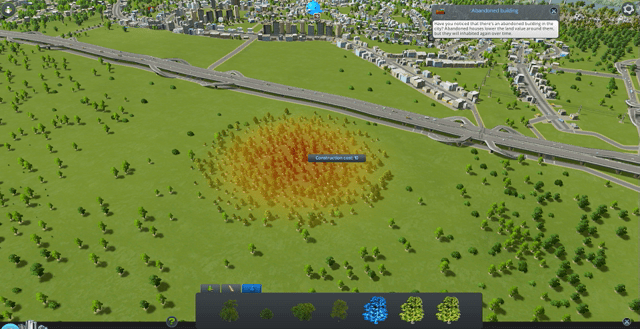 Seahaven is my final city, but in the end it's also an evolution of all the previous ones. After all, my city should have it all: a vibrant downtown, jobs, energy parks, airports and seaports, education at every level, and so on. There is a lot of challenge in mastering all those different systems, but without outside influences it remains to repeat the movements, and master what you've already done. It's been a hell of a fun-filled eight years, but looking back, no urban expansion has ever happened. If Colossal Order does that with the sequel, then something very sweet is on the horizon.

"Lifelong zombie fanatic. Hardcore web practitioner. Thinker. Music expert. Unapologetic pop culture scholar."