The four teams that reached the 2023 League Championship Series were dominant. They weren't the band most people expected.
Only one of the top seeds in either league — Houston — has reached the LCS round. Despite their Division Series bye, three 100-win teams never made the cut: the Braves, Dodgers and Orioles.
Don't attribute this to poor club performance alone. Credit to their opponents too. While it's nearly impossible to make an LCS without good baseball, the Astros, Rangers, Phillies, and D-backs have all had historic success in the first two rounds of the 2023 season.
These four teams have gone a combined 18-2 in the Wild Card Series and Division Series, good for a combined winning percentage of .900, while avoiding a single elimination game. Since the Wild Card Era began in 1995, this is the third-best winning percentage for LCS participants in any postseason. This is even more impressive when you consider the additional games added to the slate via the expanded postseason format.
Best combined records of LCS participants since 1995
1-T. 2009: 12-1 (.923)
1-T. 2007: 12-1 (.923)
3. 2023: 18-2 (.900)
4. 2014: 14-2 (.875)
5. 2020: 20-3 (.870)
It's not just wins and losses: The 2023 LCS opponents also rank second since 1995 in run differential per game, third in ERA and eighth in runs per game.
Highest run differential per game, among LCS participants combined, since 1995
1. 2018: +3.64 points/game
2. 2023: +3.35 points/game
3. 2007: +3.15 points/game
4. 2004: +2.63 points/game
5. 2020: +2.57 runs/game
Lowest level for ERA participants, LCS combined, since 1995
1. 2010: 1.84
2.2018: 2.14
3.2023: 2.21
4. 2009: 2.27
5. 1998: 2.28
Here's what makes each of the four 2023 ALCS and NLCS teams so dominant — and how each team got to that point.
Astros
How they got here: Beat Twins in ALDS (3-1)
Of the four teams that have made it this far, the Astros actually have the lowest run differential (+1.75 runs per game), highest ERA (3.25) and lowest scoring average (5 runs per game) in the 2023 postseason. But these are still the Astros, who have reached the ALCS or better in every one of the past seven seasons. There is no team left in the 2023 field with Houston's playoff experience, let alone the Astros' talent at the plate and on the mound.
While these stars weren't as dominant as they had been in years past — they clinched the AL West on the final day of the regular season, via tiebreaker with Texas — they dominated the postseason once again.
Notification
How they got here: Beat Rays in Wild Card Series (2-0), Orioles in ALDS (3-0)
The Rangers didn't exactly finish the regular season on a high note, losing three of their final four games against the Mariners to lose to the Astros (thanks to a head-to-head tiebreaker) for the AL West title and their first bye. But all they've done since then is win, knocking off both the Rays and Orioles despite playing their first four postseason games on the road.
And they were nothing short of masterful in doing so. Texas has outscored its opponents in the postseason by an average of four runs per game, the highest mark by a Division Series since the 2019 Yankees (5.33). Not only have the Rangers scored the most points of any team in the 2023 postseason with 32, they are currently managing a 2.20 team ERA — more than two rounds below the regular season mark of 4.28. Nathan Eovaldi has allowed just two runs in 13 2/3 innings (1.32 ERA), while the Rangers have an excellent 2.16 ERA so far.
Pairing that display with a dangerous top-down lineup makes the Texans a formidable opponent in October. The Rangers led the AL in batting average, on-base percentage and slugging percentage in the regular season, and now Josh Jung is back from a broken thumb and hot rookie Evan Carter is in the fray — not to mention Marcus Semien, Corey Seager and Adulis Garcia at the top.
The Rangers have been as dominant in the 2023 postseason as anyone could have hoped, and there's no reason to believe that won't continue.
D-backs
How they got here: Brewers won Wild Card Series (2-0), Dodgers (3-0) won the NLDS
Arizona earned the third and final Wild Card spot and quickly knocked off two of the league's top three seeds. In each of their first four games on the road, the D-backs swept the Brewers and Dodgers and beat out some good pitchers to do so, including Corbin Burnes, Freddy Peralta, and Clayton Kershaw. They are now in their first NLCS since 2007 and are certainly hoping things go better than that 4-0 drubbing of the Rockies.
Loaded with young talent, including 2023 NL Rookie of the Year favorite Corbin Carroll, the D-backs have shown they are built for postseason baseball. Carroll, Ketle Marte and Christian Walker lead a strong lineup that averages six runs per game, while Zac Gallen and Meryl Kelly are at the forefront of a strong starting rotation. And don't forget the bullpen: After posting an 18th-ranked 4.22 ERA in the regular season, D-backs' relievers have had a 1.77 ERA in 20 1/3 postseason innings.
Arizona may be tied for the fewest wins of any team in the 2023 postseason, but the D-back is one of the four still standing. There's a good reason for that.
Velez
How they got here: Beat Marlins in Wild Card Series (2-0), Braves (3-1) in NLDS
The Phillies, who snapped a 10-year drought in 2022, appear to have found a good formula for winning in October: elite starters up front, good pitching and — last but not least — a bullpen. – He runs the house. The Phils struck out 11 homers against the Braves in the NLDS, including six in a Game 3 defeat and three solo home runs (accounting for all three of their runs) in the Game 4 clincher. Bryce Harper and Nick Castellanos each had two in Game 3, with Castellanos getting First player in AL/NL history with consecutive multi-homer games in the postseason by going deep twice in Game 4. The Phillies and D-backs lead the 2023 postseason field. With 13 home runs apiece, which should be Full of fireworks in the NLCS.
But what about Phillies pitching? Zack Wheeler and Aaron Nola have combined for a 1.75 ERA in 25 2/3 postseason innings, averaging more than six innings per outing. Goalkeeper Suarez even held off Spencer Strider twice! The Phillies were shaky at times in Games 2 and 4 of the NLDS but still got the job done, combining with the team's starters to hold the Braves' historic offense to just two runs per game. They have played more postseason games than any of the other LCS participants, but the Phillies' plus-21 postseason differential leads MLB.
Philadelphia also dominates the basepaths while holding its own defensively, things that can't always be said about previous Phillies teams. Trea Turner and Co. With nine stolen bases in six games, she ranks in the top 10 of any postseason team since 1995 on a per-game basis. Keeping Kyle Schwarber at designated hitter and allowing rookie Johan Rojas to be the man position with Brandon Marsh in left was huge. Just watch Rojas' amazing catch over the wall to rob Ronald Acuña Jr. Of a potential series-changing hit late in Game 4.
Buoyed by a historic home advantage, the Phillies are firing on all cylinders heading into their second straight NLCS. Of course, they're not the only ones dominating this season.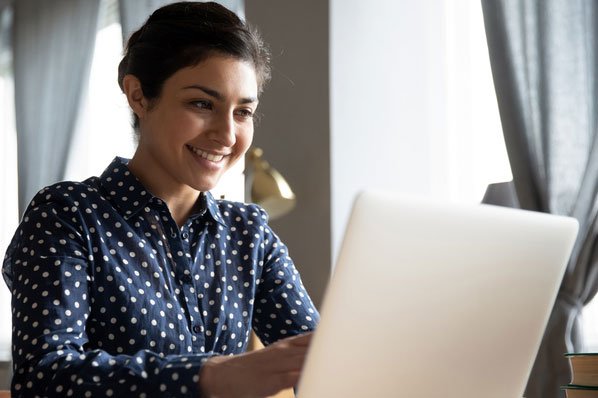 "Prone to fits of apathy. Introvert. Award-winning internet evangelist. Extreme beer expert."