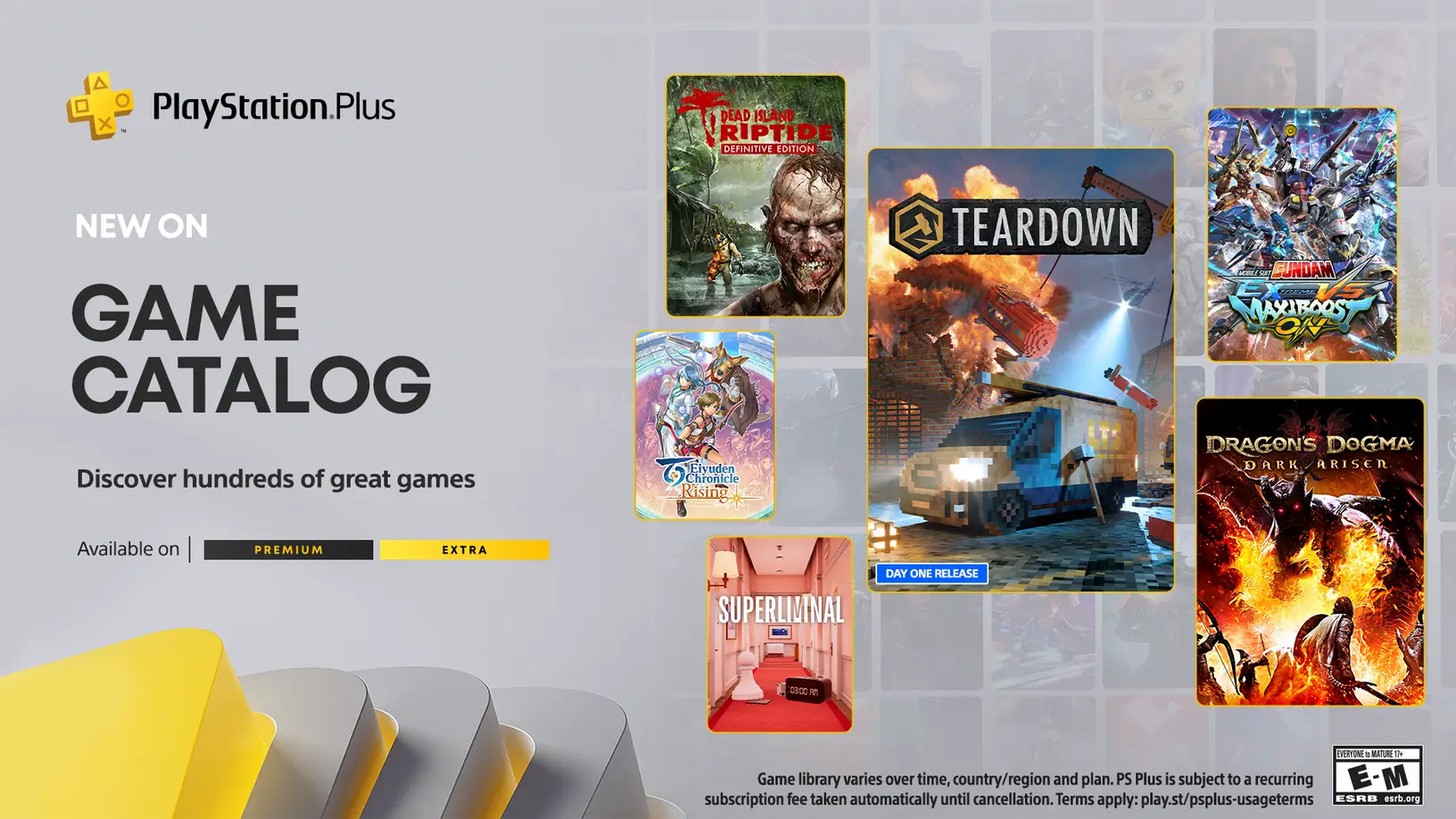 Next Tuesday, Sony PlayStation will once again enrich the PlayStation Plus Extra and Premium offer with a series of new titles. across the PlayStation Blog Sony has now announced these titles as usual and the list consists of the games below.
This is split into two parts, with Classics only available for Premium. All other titles will be available for both Extra and Premium editions starting Tuesday, November 21. The exception is Teardown, this game is already available.
PlayStation Plus Extra/Premium
Ripping (PS5)
Dragon Dogma: Dark Arisen (PlayStation 4)
Mobile Suit Gundam: Extreme vs. Play MaxiBoost (PlayStation 4)
Dead Island: Riptide Definitive Edition (PS4)
SuperLiminal (PS4/PS5)
Eoden Chronicle: Rising (PS4/PS5)
Nobunaga's Ambition: Taishi (PlayStation 4)
Alternative Jake Hunter: Daedalus Awakening Golden Jazz (PS4)*
River City Brawl Mach!! (Playstation 4)**
*Not available in the Netherlands and Belgium
** Not available in the Netherlands, but available in Belgium.
PlayStation Plus Premium
Grandia (PlayStation 4/PlayStation 5)
Jet Moto (PlayStation 4/Playstation 5)
Disney Pixar Up (PS4/PS5)
Klonoa Fantasy Reverie Series (PS4/PS5)
Pa Rappa The Rapper 2 (PlayStation 4)
Below is a video in which all the games are briefly discussed. If you want to upgrade your current PlayStation Plus subscription or join a higher tier, we recommend waiting until next Friday due to Black Friday.
You can then here Right to purchase.

"Lifelong zombie fanatic. Hardcore web practitioner. Thinker. Music expert. Unapologetic pop culture scholar."