HyperX introduced the Cloud III headset for gamers and the Cirro Buds Pro wireless earphones. The latter is the successor to Cloud II. The headset has 53mm drivers and support for the DTS Headphone: X spatial audio codec.
the HyperX Cloud III It is the successor to the popular Cloud II headphones. One of the biggest changes is in spatial audio. Where the previous model still had 7.1 surround sound, the Cloud III supports Digital Theater Systems Headphone:X. With this codec, 3D spatial audio can be played. For this purpose, the Cloud III headset has two 53mm drivers.
The headset also has a 10mm noise canceling microphone, with an LED indicator that can show when the microphone is muted. The headphones have a 3.5mm connection, but with the adapter it is also possible to connect them to the USB-C and USB-A ports. The headset is not yet on display in the Dutch online store, but it is on sale in the US store for $99. The headset is available in black, but also in a black and red version.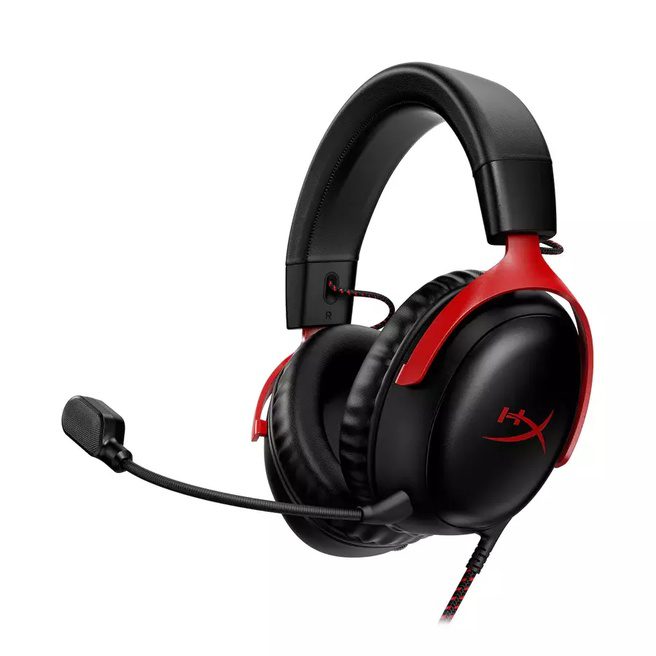 HyperX has also introduced a range of wireless earphones. Those are the Cirro Buds Pro, those depending on the company The battery life is 35 hours and can be charged in 40 minutes. The earphones have 8mm drivers and can be connected with Bluetooth 5.2. The hoods also have active noise reduction and a mode in which external noise is filtered into the hoods. These hats also have an IPX4 waterproof rating. Cirro Buds Pro will be released in June and will cost $79.99, with VAT around €90.

"Lifelong zombie fanatic. Hardcore web practitioner. Thinker. Music expert. Unapologetic pop culture scholar."