After the Bills' upside down start Tuesday at mandatory mini-camp, things settled down during Wednesday's second team practice. All-star receiver Stephon Diggs got in on the session, noting and promising the reconnection the team was looking for after the first day on the job.
The only piece left was clarifying some of the ambiguity that came from coach Sean McDermott's press conference on Tuesday, in which he gave no details about Diggs' absence from training. McDermott, who was not scheduled to speak to the media for the rest of the junior camp, held an impromptu press conference after Wednesday's session.
"I wanted to follow up on my comments regarding Steve's situation from yesterday, and in doing so, I hope to provide everyone with better clarity and a better understanding of the situation," McDermott said in his opening statement. "There are a lot of inaccuracies. But let me be clear; Steve did everything he was asked to do. He was here on Monday and executed his body on time. Steve filed a report yesterday Tuesday, made a report on the meetings, and in that time we had a good chat and great communication .
"We got to a point yesterday where we felt like we all needed a break and some space. And so, I gave Steve permission to have some space and go outside and then pick up those conversations after practice. So let me be clear, Steve wasn't leaving without excuse. He was excused. By me." And those conversations have brought us to what I think and I think is a great place. And sometimes you have to have conversations. You need to communicate. And I appreciate Steve's willingness to communicate."
McDermott continued to say he believes the situation is now resolved and does not view it as a distraction as they prepare to shut down operations after this week and into late July for the start of training camp. There's still no explanation as to what led to the temporary separation between the two sides, but Bills is moving forward with the notion that the situation is in the rearview mirror.
They are also satisfied with how the first two days of mini-camp have progressed, as the team has canceled its third and final session for Thursday. What stood out from the team's practices over the course of two days of mini-camp use? Here are several takeaways:
Diggs first day
Since Diggs has been working on a first-time practice setup with the 2023 roster, the team has mostly played it safe with their star receivers. Diggs was a limited participant on his first day back, wearing training gear with his helmet on. The team viewed it as a period of ramping up for Diggs, and in doing so, he did not participate in 11v11 team practice in any capacity. He did stretching and positioning exercises before taking his place on the sidelines as the team's practices began.
During the stretch line, Diggs and star Josh Allen chatted constantly as they went through rehearsals side by side. Once positional exercises began, they included some knocking against aerial reps with Allen throwing the ball. Overall, Diggs looked like his usual self in practice. He was blunt in his ways, and soon he and Allen were on the same page in the low-pressure workouts. Diggs got involved with his teammates on the sidelines when his day was done and kept things loose, even dancing during the session as he sometimes does during the season. If there were any feelings lingering from the day before, they certainly weren't on display during the Bills' junior training.
Allen is sharp in team practice
Even without Diggs during team practices, Allen looked incredibly sharp during 11-on-11 action on Wednesday as the offense spread out in several in-game situations. With solid protection in front of him, Allen stayed pocketed all day and threw some laser pointers on time while juggling the Bills' defense. A highlight of his punting throughout the day was Allen shooting between defenders into the outstretched arms of sophomore receiver Khalil Shaker, which also required an excellent off-body catch from the width zone. A few plays later, Allen juggled the defense with his eyes wide for his final goal and returned to Gabe Davis for a deep shot that was just on target. Later, he connected with a mid-to-deep throw toward the sideline that split two oncoming defenders, the details of which I read in my notebook "A Shooter Throw."
In all, Allen went 9-of-14 with three touchdowns made throughout the day. Two of the shortfalls were intentional throws, while another two required a good pass from a defender, which explained his excellent performance. Even though it's just a little camp and Allen is one of the best quarterbacks in the league, it's an encouraging sign for the team to see him called upon during casual practices.
Sherfield contacts Allen again
As had been the case throughout informal practices, without Diggs available for collegiate practices, newly signed receiver Trent Sherfield stepped up and became an Allen favorite. Of Allen's 12 missed attempts, Sherfield targeted four for three. On his first goal, Sherfield entered the break and ran out of it, wide past the defender for an easy catch. The two reached on the second goal on a shooting pass over midfield that gave Sherfield room to run after the catch. Sherfield was also the open target and receiver of the "absolute dart" throw towards the sideline. The only ball Sherfield did not drop was on a deep field pass that needed a pass from a defender.
It's always good not to overdo the performances from May and June practices, but for players vying to be the third receiver behind starters Diggs and Gabe Davis, Sherfield has excelled more than ever this spring. This is not to underestimate Shakir and Deonte Harty, who also made some good plays this spring, but Sherfield has consistently excelled during open training. Along the way, he impressed Allen with his work ethic and apparent ability to open himself up as a dependable target in a coaching environment. Sherfield appears to have the skill to play multiple positions on the Bills offense, perhaps even as an understudy for both Diggs and Davis. The next task for Sherfield is to show that his excellent spring can translate into training camp when the bandages last and allows defenders to get more physical with skilful players.
No Knox on Wednesday after Scary Tuesday
The Bills performed their practices without many scary injuries during open practices, but on Tuesday they put up the biggest set. While passing during team practices, Dawson Knox began passing to catch safety Taylor Rapp. Second year cornerback Kair Elam kicked the ball and while trying to break up the pass, made accidental contact with Knox, who went down to the turf and stayed down to get something in the leg by the athletic coaching staff. At last he rose to his feet and returned to his colleagues on the sidelines, albeit treading very carefully all the way. Knox didn't take a rep for the rest of Tuesday's practice, and the team shut him out for Wednesday's session as well. There has been no clarification as to the severity of Knox's injury up to this point, but the staff leaving Knox alone after examining him on Tuesday is a relatively good sign that it's not a dangerous situation.
In addition to Knox not participating on Wednesday, the team was also without rusher Edge Von Miller, defensive tackle Jordan Phillips, wide receiver Justin Shorter, cornerback Cameron Dantzler and tight end Zack Davidson. Both Miller and Phillips have continued their rehabilitation from a long-term injury, and both have been working intently with the strength and conditioning staff on the side. The athletic coaching staff checked on Shorter at one point during Tuesday's practice and he didn't return but he was working alongside Wednesday's practice. Dantzler participated in Tuesday's practice but was excused from Wednesday's practice for personal reasons. As for Davidson, the team placed him on injured reserve Wednesday, opening up a roster spot. The Bills may already be on their way to filling the spot, as they had former Packers tight end Nick Guggemos on a tryout basis during the first two days of the minicamp.
How would the Rangers fare without platforms?
As the battle for both starting points guard builds up and continues in July and August for training camp, some players have shown excellent individual and combination blocks throughout the Tuesday and Wednesday session. Last year's starting guard Ryan Bates worked well with Spencer Brown on several occasions over the course of the two days, and he successfully got together and hooked up in combinations made up of DaQuan Jones and Ed Oliver. Conor McGovern has also shown a good rapport with Dion Dawkins in some casts scattered across the small camp as well. Rookie guard O'Cyrus Torrence stood well for the most part in a good test against defensive tackles Bona Ford and Tim Sittle. You can only perform offensive line performances in the spring so far without pads, but Allen has had plenty of time to work during minicamp, and it's a good start. Strong showings set up for a great contest when the Bills make it to St. Louis University. John Fisher.
Benford is showing up well in coverage as the CB2 competition continues
The Bills have left the door open for a cornerback contestant for the second year in a row, only this time, it will be for just one spot instead of two. Dane Jackson has been doing well during open exercises at the OTAs, and on Wednesday, Christian Binford put together a pair of excellent break tackles with tight coverage. He helped force the only shortfall when he targeted Allen Sherfield, and later in the day, Benford broke up a Matt Barkley pass intended for Desmon Patmon. Jackson, Benford and 2022 first-round draft pick Kaiir Elam will likely remain in the fray when the Bills return to training camp in late July. When asked about the cornerback job, the Bills said starting jobs will go to players who earn the role, regardless of contract or draft status, making the competition potentially wide open. Much like the middle linebacker, it's fair to expect the cornerback competition to stretch across the entire camp and into the beginning of the season until the Bills find top rookie running mate Tre'Davious White.
Doyle takes a big step into a small camp
Miller and Phillips are getting all the attention from long-term injury running backs, but backup offensive tackle Tommy Doyle was on a similar trajectory during spring training. In Round 5 in 2021, Doyle suffered an ACL tear last September, playing through it remarkably because the Bills had no other available offensive linemen on the road late in the game against the Dolphins last year. His season ended several days later as they placed him on injured reserve, and throughout the OTA, Doyle sat out all 11-on-11 action. But the mandatory mini-camp made a big mark for Doyle, working the team's workouts for the first time since his season-ending injury. The move potentially puts him in great shape for training camp in late July, not only to be healthy and ready to play but to compete for the Bills' starting reserve role in 2023.
(Photo: Joe Buscaglia/ the athlete)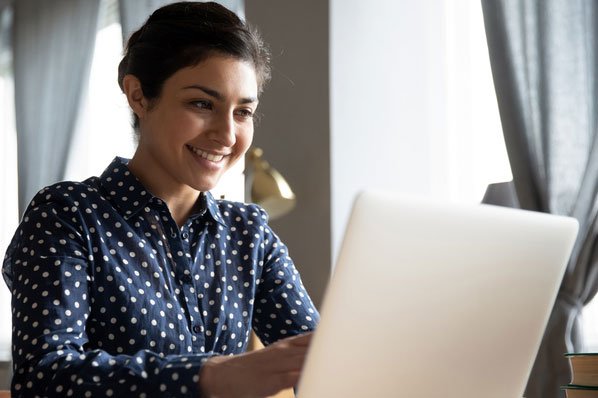 "Prone to fits of apathy. Introvert. Award-winning internet evangelist. Extreme beer expert."